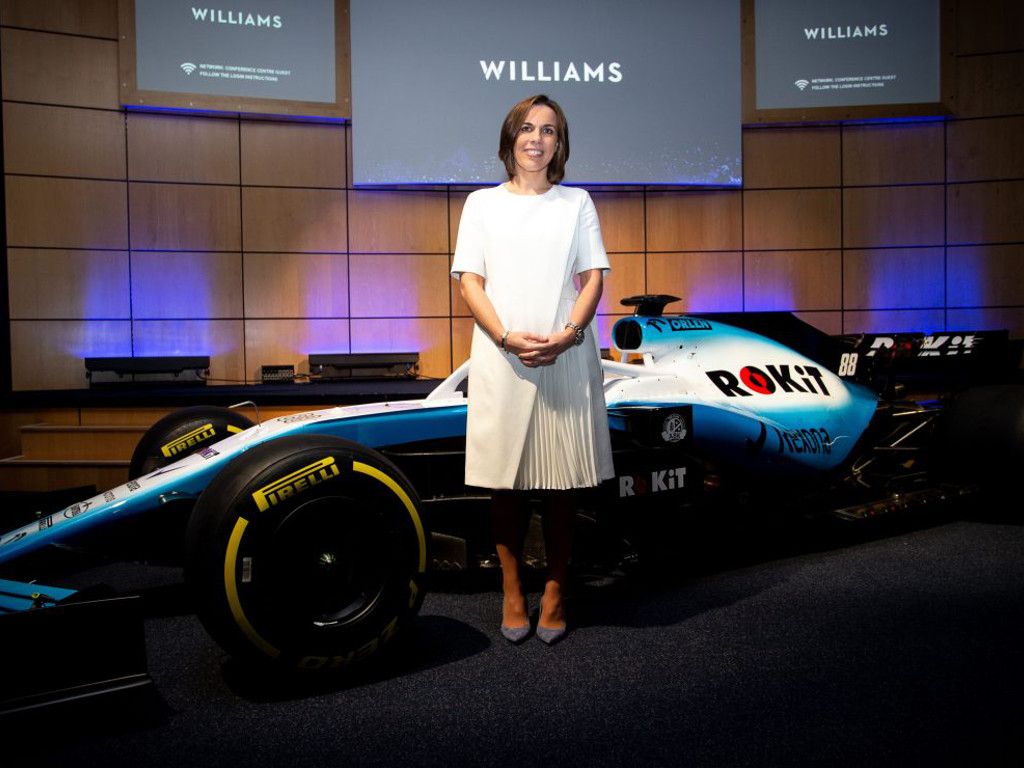 Date published: February 12, 2019
Good News for Williams Deputy Team Manager Claire Williams as her father and team founder Frank loves the new ROKiT livery; He would have "fired" her if he didn't.
When Formula 1 launch week was started seriously, Williams took the covers of their new-for-2019 life.
Although you are blue and white, this year's blue is more turquoise with black with almost the bottom of the car.
The new colors come with a new title sponsor in the telecommunications company ROKiT.
Williams told PA Sport: "Frank loved it and you might be surprised to hear it.
"I was a little nervous and presented it to him.
"Frank is very traditional and protective of the traditional navy and white, but also understanding of the arguments behind the change.
"We tell the world a very clear story and clear message about where we are as a company.
"He's completely behind it.
"I'm still here, and if he didn't like it, he would have fired me."
Last Season Williams's farewell to Martini as their title sponsor, the drinks brand leaves at the end of a grim 2018 campaign for Williams.
The team scored seven points in 21 races and ended the bottom of the log.
Williams added: "Martin's departure gave us a great opportunity to show how we wanted to place Williams ahead.
"This is a very important year for us, so we spent a lot of time on this livery.
"Many people are fully aware of our traditional colors, but I would move away from it and show the world, we are a fresh, revived brand.
"A Formula 1 car is your shopkeeper to the world, so I wanted to make sure we got out with a real light liver."
Follow us on Twitter @ Planet_F1 and like ours Facebook page.