Wednesday, February 6, 2019 10:20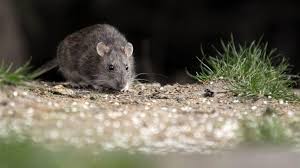 The Jujuy Health Ministry confirmed the existence of a third case of the hanta virus in the province, while reporting that all patients contracted a "typical image" of the disease and that "they are developing positively thanks to the timely attention of the health system".
"At this point, we have three cases, the third was confirmed Thursday last week in case of a patient of Libertador General San Martín working in the field", the signatory for the promotion and prevention of the province, Verónica Serra, according to the official text.
Meanwhile, he explained: "Patients were afflicted with rodent virus known as" black lagoon ", which is found at home, resulting in less aggressive than the virus of the" Oran "variant, which is more severe and transmitted by a jungle mouse".
To calm the population, the official reminded that this disease usually occurs in the summer and that "Jujuy has had cases of hantavirus since 1996 with an average of 15 cases per year", informed Télam.
As for 2018, the official explained that there were "Seven positive cases, but none were fatal".

source: https://www.lagaceta.com.ar/nota/797259/actualidad/confirmaron-tercer-caso-hantavirus-jujuy-cuadro-tipico.html
---
---
->
---
---
<! –
->