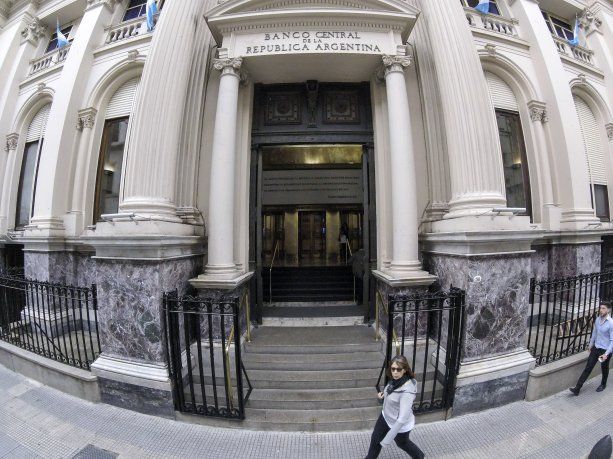 According to the government's vision, if banks do not follow the pesos drying policy of the local market, half of the strategy will not make sense. People (public and business) should have (always according to official opinion) the same sense of need and convenience to stay in pesos for the high interest in the current situation before being tempted to demand dollars before the somewhat low prices, who are already beginning to be perceived after the fall in the currency of the last days. On Friday, once the money news announced by Sandleris with the Treasury was consolidated, the dollar closed at 41.13 pesos, down 1.51% and a change in climate with what had been observed until Wednesday.
What was for oblivion, at least so far, was the official concern about the lack of credits from banks to the Argentine productive market. These were times when the Leliq rate was 44%, and the government was angry because of the lack of contraction in the interest that financial entities charged for the first, second and third line businesses. In these days of February, the complaints were similar to the present due to the lack of speed in the increase in rates on the fixed terms. Only the object of the complainant changed.
While the government will look at what the private banks are doing today, the second official goal will be to continue with the policy of extreme monetary adjustment of the peso circulation and the maintenance of the dollar rate. They assume in the ruling that the dollar will sail again in the lower sector of the non-intervention zone, closer to the floor than to the roof. It is not excluded that for some days (perhaps near time) BCRA should activate its policy of buying dollars to maintain the currency depreciation under the terms of the International Monetary Fund (IMF). The body led by Christine Lagarde, for now, will continue to exercise the critical observer of the exchange policy but without demanding changes. The negotiations in Washington last week gave good results, and the IMF could guarantee the future $ 60 million auction from April and discuss in the future the option of using at least part of standby credits. to stabilize the exchange policy.
On the criticism made to BCRA before the somewhat delayed value that the dollar can have in these times, Sandleris himself has mentioned that the current exchange rate is 60% higher than that used by the Alfonso Prat duo. Gay-Federico Sturzenegger in December 2015 after the departure of the stocks.
Source link