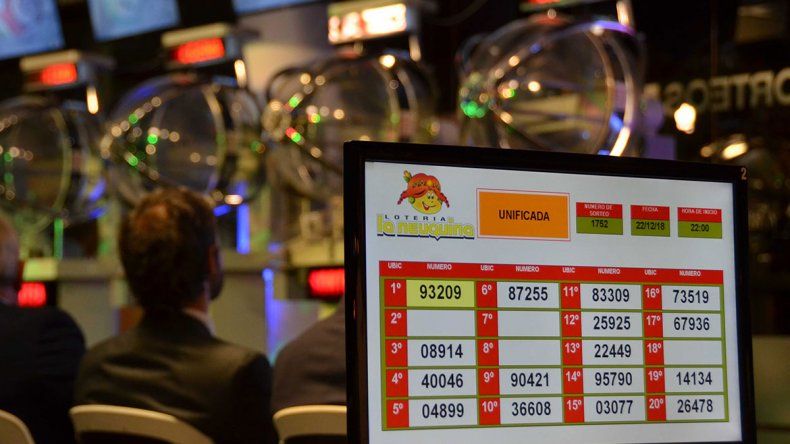 The first prize was awarded to the province of Corrientes. The Neuquinos players joined Gordo's third and fourth prize. Next move will be New Year's Gordo.
The Christmas lottery for the total lottery went to number 93209 with a first prize of 35 million pesos. The number was assigned to the province of Corrientes.
The lion was held this Saturday night in the brand new sustainable building of the Provincial Institute of Chances of Chance (IJAN).
The second prize was 61460, while the third was 8914. The latter was sold in Neuquén and Mendoza.
The fourth prize was for 40046, which was sold in this province and the fifth in Corrientes, 4899.
In total, the Christmas lottery for the total lottery distributed 169 million pesos in prizes.
According to IJAN, number 68818 was also awarded the price of a truck Toyota Hillux DC. and number 63153 was beneficial for the price of a Nissan KICKS.
The three prizes for the $ 200,000 fraction each corresponded to the 71229 frac figures. 7 – 01030 frac. 4 – 68543 frac. 7th
Finally, the price for the buyer of the Premium Black Checkbook with a Jeep Renegade Sport Wild for number 56724 was Duplicator 8, which was sold in the province of Río Negro.
Next Saturday, January 5, the extraordinary drawing of the New Year's Gordo takes place with 42 million pesos for the first prize.
THE 20 NUMBERS OF CHRISTIAN SWORDS
1º-93209
2-61460
3º-08914
4-40046
5º-04899
6 and 87 255
7º-26110
8º-02985
9 and 90 421
10-36608
Up to 20 …
83309
25925
22449
95790
03077
73519
67936
34668
14134
26478
What did you think of this news?
tags