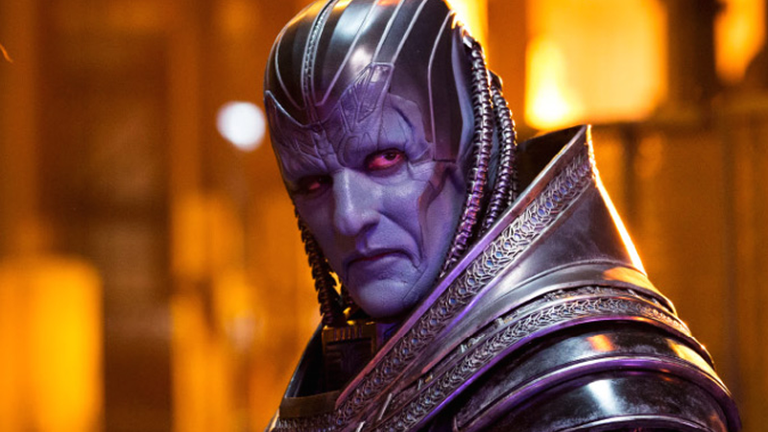 [ad_1]
Actors, they are just like you and me. We have all expectations when we get into something. We all just sign up for multimillion dollars superhero blockbusters hoping to have a fun time with interesting employees. And sometimes we get together in a look similar to Ivan Ooze from Power Rangers: The Movie. Relatable, right?
When speaking to GQ as part of a retrospective of all his roles, the ever-perishable Oscar Isaac told her about working the latest X-Men movie version … and did not exactly what was going on when he came to how he really felt about turning into the film's titular villain:
Apocalypsethat was unpleasant. I did not know when I said yes that was what would happen. That I would be wrapped in glue, latex and an 18kg suit – that I had to wear a cooling mechanism all the time. I could not move my head ever.
You would think that someone might actually have shown Isaac a picture of any apocalypse looked like, but hello! The first time for everything, including working with full body mood and prostheses. But Isaac had hoped it would be fun to work with interesting actors. Instead, he did not get it and be sealed in sweaty latex for hours:
I was like, "Oh, I'll work with these great actors I like so much," but I could not even see them because I could not move my head. And I had to sit on a specially designed saddle because that was the only thing I could really sit on, and I would roll into a cooling tent between them. And I would just never talk to anyone, and I would just sit and I could not really move and like sweating inside the mask and helmet.
Bad guy sounds seamy! Which, to be fair, is the response of most people X-Men: Apocalypse in all cases. But really, Isaac saved his best comment at last:
And then it became worst, because they had to scrape it for hours and hours. So that was it X-Men: Apocalypse.
Ouch. In view of everything he went through to convert into the powerful mutant, honestly, that's a reasonable assessment.
[h/t CBR]
[ad_2]
Source link