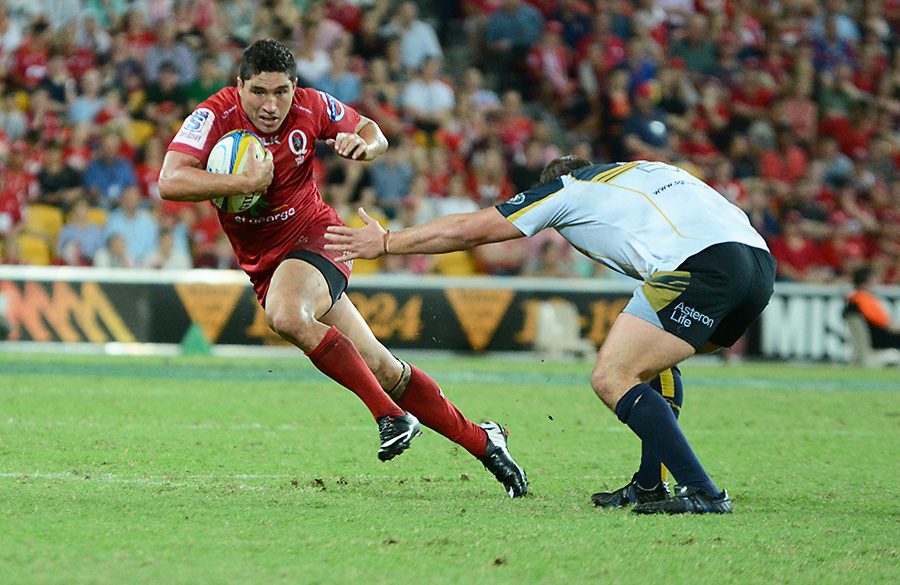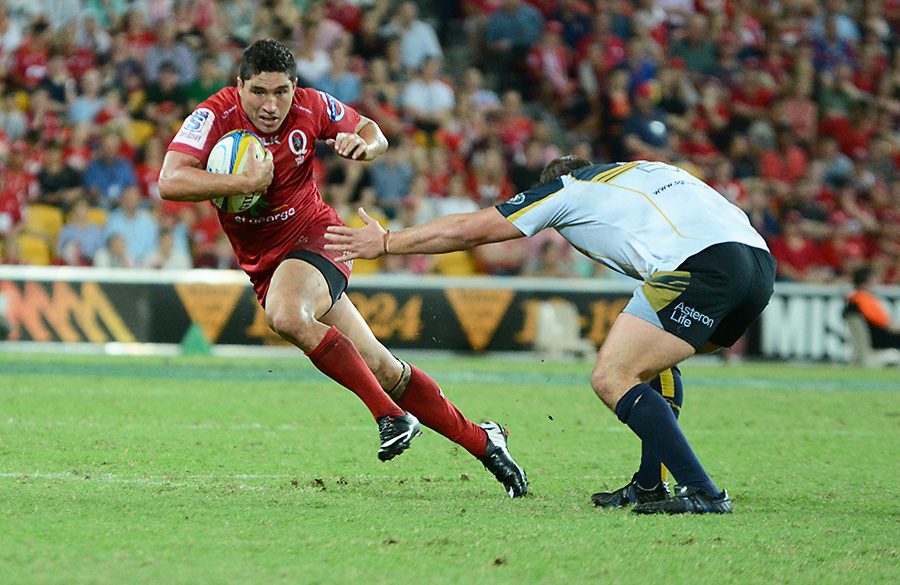 Thursday's Rugby News
Thursday rugby news looks more Wallabies rest, Anthony Fainga's retreat, Some new tricks from an old dog and Super W will include New Zealand.
---
WALLABY REST CONTINUED ON WARATAHS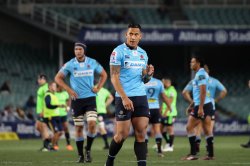 Waratah Wallabies will enter the round with no hot game played as NSW Daryl Gibson chooses to rest eight Wallabies a head of their test match with Brumbies tonight.
It would be normal practice to watch Wallabies players back to the final match battle to bring them up to match level before the start of the season, but this year the Australian Super coaches work with Wallabies Coach Michael Cheika to manage the workload at players.
The Warata hosts have Jack Dempsey, Adam Ashley-Cooper and Ned Hanigan back in the team with eight other Wallabies from last season's still-sidelined: Sekope Kepu, Tolu Latu, Rob Simmons, Michael Hooper, Nick Phipps, Bernard Foley, Kurtley Beale and Israel Folau.
Brumbies will be without Scott Sio, Allan Alaalatoa and David Pocock, but will have their skipper Christian Lealiifano on deck and will welcome Folau Faingaa, Pete Samu, Rory Arnold, Henry Speight and Tom Banks.
This means that due to the rest policy, these Wallaies will have to rely on their contact training and match simulations to run the spider webs at the start of the Super Season next week.
Despite not having a proper hit to start the season, NSW assistant coach Chris Whitaker believes his Wallabies will be ready for Super Rugby.
"The intensity of training, with cargo handling and things as such, they are ready to go," said Whitaker.
"There is, of course, a contact element (with) introduces to contact sessions we do in training. Every week we increase the amount of contact. Next week it will be full whack and 100 percent contact. They get enough contract load in the training sessions during the race. of the week to be ready for the game. "
Both teams seem to have plenty of depth in specific places, so the trial battle becomes the last option before the start of the season for players to show why they deserve a place.
With Pocock and Samu in Brumbie's back row McCaffrey, Cusack and Valetini, everyone will be looking to secure it eventually, and with Tom Banks a lock for the 15-shirt, the three will be even more competitive for Jordan Jackson-Hope, Tom Wright Chance Peni, Taliauli Lausii, Toni Pulu, Andy Muirhead, Len Ikitau and Speight.
With lots of Wallabies in the Waratah backline, 11, 13 and 14 jerseys will be heavily challenged by Lalakai Foketi, Curtis Rona, Cam Clark, Alex Newsome and Ashley Cooper.
Waratahs: Alex Newsome, Curtis Rona, Lalakai Foketi, Karmichael Hunt, Cameron Clark, Mack Mason, Mitch Short, Jack Dempsey, Will Miller (capt), Lachlan Swinton, Ryan McCauley, Jed Holloway, Shambeckler Vui, Andrew Tuala, Harry Johnson Holmes. Reserve: JP Ashuni, Rory O & # 39; Connor, Chris Talakai, Le Roux Roets, Ned Hanigan, Pat Tafa, Jake Gordon, Adam Ashley Cooper, Will Harrison, Richard Woolf, Will Harris, Cody Walker, Hugh Sinclair, Ben Donaldson.
Brumbies: 1. James Slipper 2. Folau Fainga 3. Leslie Leuluaialii-Makin 4. Rory Arnold 5. Sam Carter 6. Robbie Valetini 7. Tom Cusack 8. Lachlan McCaffrey 9. Joe Powell 10. Christian Lealiifano 11. Lausii Taliauli 12. Irae Simone 13. Tevita Kuridrani 14. Toni Pulu 15. Tom Banks
Reserves: 16. Josh Mann-Rea 17. Tom Ross 18. Vunipola Fifita 19. Blake Lover 20. Jahrome Brown 21. Matt Lucas 22. Wharenui Hawera 23. Chance Peni 5. Darcy Swain 6. Murray Douglas 8. Pete Samu 11. Andy Muirhead 12. Tom Wright 13. Len Ikitau 14. Henry Speight 15. Jordan Jackson-Hope 18. Bayley Kuenzle
EDDIE JONES: FACTS FINDING MISSION AND NIGHT AT THE CITY.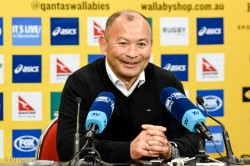 England beat one of their best victories in their time under Eddie Jones at the weekend when they beat Ireland in Dublin. It may have been their best victory for a long time. So how did they do that?
Gerard Meagher from The Guardian believes that two options people will not consider right up were a night out in London before the camp, and a fact-finding trip to Australia. Both Eddie Jones believe in helping build the leadership that England desperately needs.
Without the experienced leaders of Dylan Hartley or Chris Robshaw in the UK team there was concern, especially if Owen Farrell's thumb injury was more serious, who would step up and lead the field.
Well, according to Jones, lots of serious players have stepped up, called "The Generals" by Billy Vunipola.
"The top players organized a night out and didn't get in trouble, which was great and that's not always the case when you have 30 guys drinking and drinking," Jones told the BBC. "They wanted to go into the camp ready to go, get some stories to tell and have a bit of unity. We think it's so important."
Jones and his High Performance Manager, Neil Craig; A colleague of Aussie and AFL (read more about the way he leads the way for Sport Science) conducted an erroneous trip to Australia to investigate "the ability to refocus." Something that was the key to England's success this weekend.
Jones believes that a test often lasts about 100 minutes from the first flute to the last, with the ball only in play for about one third of it. Finding out what his players should be dong for the other two-thirds was the reason for his travel Australia, where he worked with Ric Charlesworth, a former cricketer, hockey player and coach – and spent time visiting AFL teams as well as the Melbourne rebels and Melbourne Storm.
"Golf takes four hours, but you hit the ball for maybe five minutes," he said. "Good golfers are good between shots and now in rugby it's such an important part of the game that you have to be good at play. That's something we've worked with the senior players a lot with Neil Craig. We went to Australia to Study this aspect in particular and see what we could learn. If you do a positive thing, you can lose focus if you do a negative thing, you can lose focus. That is the ability to refocus. "
Mako Vunipola talked about how England put the theory to test against a hard Irish defense.
"There were breaks in play when we just got together," he said. "Mark Wilson was like," Oh boys, you must love this, "and to be fair it was difficult, but one of the fun moments."
CONCUSSION FORCE AGREEMENT FROM FAINGA & A39. A
Former Wallaby and Queensland Red, Anthony Fainga announced his retirement from rugby Wednesday in an interview with FOX SPORTS, where he opened about his concussion trauma.
The 32-year-old was separated from the 2011 Queensland Red premiership site, and played 23 tests for Wallabies, including the 2011 World Cup.
Faing has opened up how badly his head injuries have been and why the decisions to always go from rugby were needed.
"I'm probably just a head more knocking away from being a vegetable or not being able to play with my kids," Fainga said.
"After a couple of really big headaches, I had to make a big decision.
"In 2016, my twin brother (guy former Wallaby Saia) was married, and at the altar I was actually stopped because of the headaches.
"I got a couple of really big headlines over my career, and I stood at the altar that was held, I went out of someone.
"I got a few headers last year, and after all these headaches I had to make a decision, make a choice about what I would do with my future.
"I love the rugby game so much, but I had to take care of my mental health."
After leaving Reds in 2016, Fainga continued his rugby career in Japan to play for Kintetsu Liners.
Anthony had the fortune to talk to his brothers, twin Saia and younger brother, former Melbourne Rebel, Colby, both professional players on the possibility of retirement.
"When I talked aloud, it was an easy decision, but when I thought about it, it was like how hard it is that I love the game, and I have an offer to continue and I'll play quietly,"
"They (Saia and Colby) would never say," It's time to hang up the boots. "
"But I told them, and they were so happy with me.
"My message would be that it's never too early, it's never too late to finish.
"Everyone will continue to play, everyone loves rugby, but it only takes one head banker.
"Especially for younger players, they must make the tough decision.
"The easy decision is to continue playing, the hard choice is to say I have to give up and go and do something else."
TRANS TASMIN SUPER W?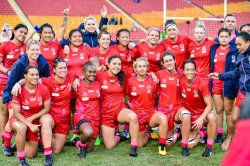 On the launch of the 2019 Super Rugby and Super W competitions on Tuesday, a topic raised by some of Super Wilson's stars was the idea that provincial teams were taking on New Zealand teams either by expanding the competition or making annual tours like old days.
RugbyWA Women & # 39; s Captain Mhicca Carter believes that a competition similar to Super Rugby would be the & # 39; dream & # 39; For the women, New Zealand led the standards of women's rugby.
"It would be incredible, that's the dream," she said.
"New Zealand is the best in the world, so we need to be on the go with how they evolve and the evolution of what they do.
"When you play against the best, it will only be beneficial to us, so ideally it would be great. There is hope for the future of the future, which is very exciting."
As this will probably not happen in the short term, Carter believes it would be a good boost for the Aussie teams if they were to tour New Zealand.
"For the sport to evolve to the level we need it, for Wallaroos to be where we want them, there must be more games," she said.
"Playing throughout the New Zealand provincial area would be incredible. I think we would love to see more games, it will only grow us as a country."
Former Wallaroo and NSW captain Ash Hewson had previously called for the entry of New Zealand into Super W, but also believe that a provincial trip would be a good starting point.
"I think there is a really big difference between the four best teams in the world and the rest of the world," she said.
"In order for us to mix it with the best teams in the world that we are more than capable of, it is about getting that exposure to these quality games and the quality rugby.
"Playing provincial teams from New Zealand I think would be incredible."
Hewson continued to include something that is not often heard in Australian rugby circles, that we should not rush to expand and take our time to grow.
It's about to develop, we need to be patient.
"You won't kill what I think. There is a process I think the people who run it are very aware of it."