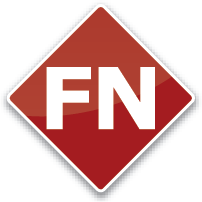 NEW YORK, March 5 / PRNewswire / –
The new Swarovski star for Christmas tree at Rockefeller Center®, designed by renowned architect Daniel Libeskind, was featured today in New York City. The star was solemnly presented at Rockefeller Plaza, with Daniel Libeskind and Nadja Swarovski, board member of Swarovski.
(Photo: https://mma.prnewswire.com/media/783768/Swarovski.jpg)
(Photo: https://mma.prnewswire.com/media/783769/Swarovski.jpg)
(Photo: https://mma.prnewswire.com/media/783770/Swarovski.jpg)
At the ceremony, the star was raised on Christmas tree at Rockefeller Center, where it is lit for the first time at the official "Tree Lighting Ceremony" on November 28th.
Swarovski star of Daniel Libeskind
It is the first time that the famous crystal tree has been redesigned since the first Swarovski star was introduced in 2004. At that time, the star was jointly presented by Swarovski and co-owner of Rockefeller Center, Tishman Speyer.
Libeskind star is a brilliant example of the 120-year Swarovski tradition to turn light into joy. The almost 410 kg star has a circumference of almost 3 meters and has 70 points, which are covered with 3 million Swarovski crystals. With its innovative crystal technology, the company has created a masterpiece of refraction in an amazing three-dimensional structure. The dramatic lines go through the room with incredible dynamics – a brilliant reflection of Libeskind's design vision.
Star boutique and Christmas decorations
Swarovski plans to open a Star Boutique at Rockefeller Plaza later this month, also designed by Daniel Libeskind. The approximately 19 square meter store is crystalline and star shaped. The faceted structure consists of glass panes and displays. Visitors can buy jewelry, decorations and gifts from Swarovski and Atelier Swarovski, including a new assortment designed by Daniel Libeskind for Atelier Swarovski Home.
In addition to Star Boutique, there is an exact copy of the Swarovski star, even with 3 million Swarovski crystals. Visitors can thus explore the design close to each other.
Nadja Swarovski, Swarovski board member, commented: "We are proud to cooperate with Daniel Libeskind, a creative genius, on this exciting new design of the Swarovski star that adorns the Rockefeller Center Christmas Tree, with New Yorkers and visitors each year from all over the world under the star party, it will shine for many years like a square of hope. "
Daniel Libeskind, Chief Design Architect at Studio Libeskind, comments: "The new Swarovski star to the Rockefeller Center's Christmas tree is inspired by the glitter of starlight – meaningfulness and mystery shells for people at the same time, symbolizing our greatest pursuit of hope, unity and peace – Working with Swarovski and the entire design team The star is an incredible honor to me, it is a fusion of crystal art, innovation and groundbreaking design. "
Libeskind, who has previously worked with Swarovski on community projects, is world renowned for the cultural heritage and monument he designs, including the Jewish Museum in Berlin, the Denver Art Museum and the main plan to build the World Trace Center in New York. In 2016, Libeskind designed a chess game for Atelier Swarovski with figures of crystal and marble inspired by his forward-looking architectural patterns.
Projects like Swarovski Star honor the Swarovski tradition of cooperation and innovation. In collaboration with design visionaries, creative limits for crystal art are blown to give the world more glory.
The Rockefeller Center Christmas Tree is a symbol of hope and society around the world. It unites New Yorkers and visitors in a common holiday pleasure. The tradition of Christmas tree at the Rockefeller Center dates back to 1931.
Information about Swarovski
Swarovski offers a comprehensive product portfolio that is characterized by unique quality, crafts and creativity. Founded in Austria in 1895, the company develops, manufactures and sells jewelry, accessories and lighting solutions in addition to high-quality crystals, synthetic gems and genuine gems.
The fifth generation of the Crystal business unit is run by the family and has about 3,000 stores worldwide in about 170 countries. Over 27,000 employees accounted for approximately 2.7 billion euros in 2017. Together with its sister company Swarovski Optik (Optical Precision Instruments) and Tyrolit (Abrasives), Crystal forms the business unit Swarovski Group. The Group generated 2017 sales of approximately 3.5 billion euros with more than 32,000 employees.
A responsible relationship with people and the planet has always been an integral part of Swarovski's corporate culture and is reflected today in the company's solid sustainability agenda. The Swarovski Water School Global Education Program has reached 500,000 children in the world's largest water and the Swarovski Foundation, founded in 2013, promotes creativity and culture, is committed to human well-being and protection of natural resources to make a positive contribution to society. http://www.swarovskigroup.com
About Daniel Libeskind
Studio Libeskind designs and carries out a wide range of urban, cultural and commercial projects around the world. In the studio, architects and designers work side by side for which architecture one exercises optimism. Studio Libeskind strongly believes that in the future you must be able to believe in the future without forgetting the past.
The architecture of Studio Libeskind is based on the idea that a building should be expressive and reflect modern life. Innovation is the key element of our design process. For Studio Libeskind, future-oriented design must be realized using sustainable technology. The true art of building is to maximize the impact of the available financial and functional framework. Studio Libeskind knows from the experience that the great architecture comes from working with big customers. On the other hand, architecture is a public art form, and Studio Libeskind is committed to where it works, not just for the customer but also for the communities and cities.
Daniel and his wife Nina Libeskind founded Studio Daniel Libeskind 1989 in Berlin (Germany) after winning the competition to build the Jewish Museum Berlin. In February 2003, the capital of Studio Daniel Libeskind moved from Berlin to New York City, where Daniel Libeskind was employed as Master Planner to rebuild the World Trace Center. http://www.libeskind.com
About Tishman Speyer
Tishman Speyer is a leading owner, developer, operator and asset manager of world-class properties around the world. Tishman Speyer was founded in 1978 and has offices in the United States, Europe, Latin America and Asia. The company builds and manages high quality office and residential space as well as retail in 28 major global markets for industry-leading customers. The company is a developer and operator of a portfolio of over 15.5 million square feet, worth a total of about 88 billion dollars, distributed over more than 406 properties. Featured features include the New York City Rockefeller Center, São Paulo Torre Norte, Springs in Shanghai, Lumiere in Paris and OpernTurm in Frankfurt. Tishman Speyer currently has projects at different stages of development in the following cities: Boston, Brasilia, Frankfurt, Gurgaon, Hyderabad, Los Angeles, New York, Paris, Rio de Janeiro, San Francisco, Sao Paulo, Shanghai, Shenzhen and Washington, DC. In addition, the company operates headquarters in Berlin, Chicago and London. For more information visit tishmanspeyer.com and follow us at @tishmanspeyer.
OTS: Swarovski Newsroom: http://www.presseportal.de/nr/50665 Newsroom via RSS: http://www.presseportal.de/rss/pm_50665.rss2
Press Contact: David Lipke Swarovski [email protected] + 1-347-213-7415
Helen Cowdrey Camron PR [email protected] + 1-917-675-4359
Iva Benson Contact for Rockefeller Center Christmas Tree and Tishman Speyer [email protected] + 1-212-843-8271
Source link