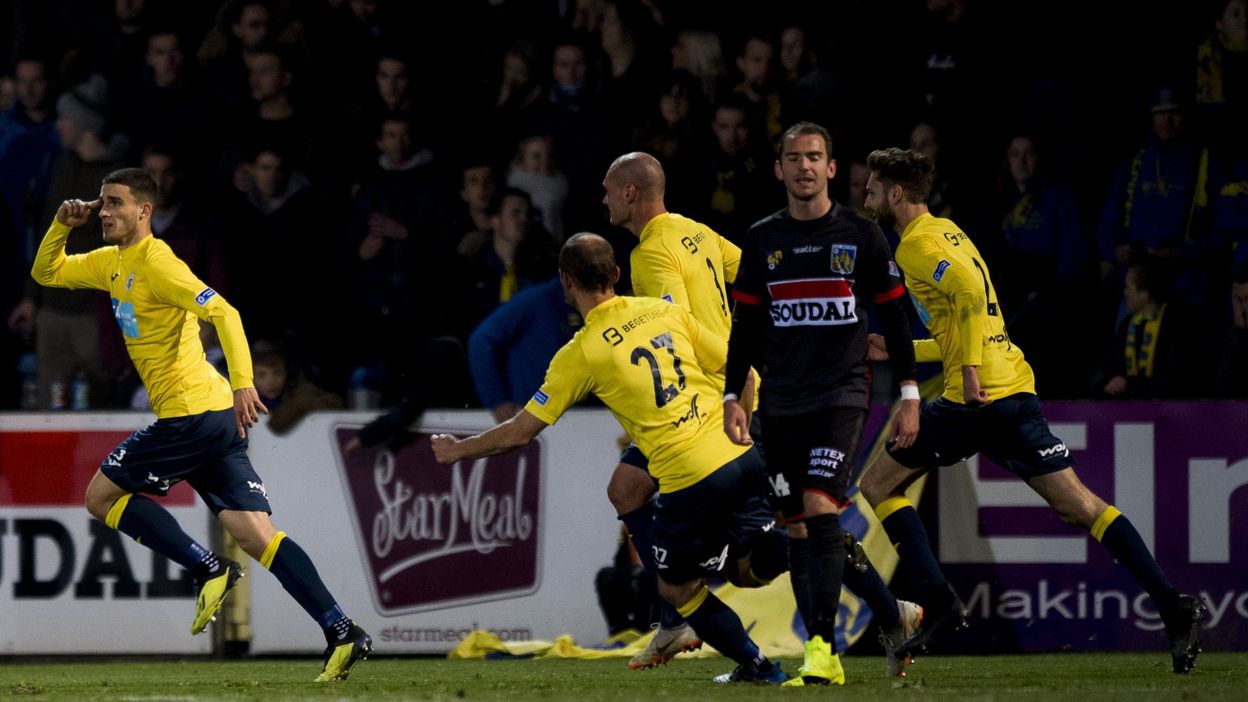 The final game on the 15th day (first in second phase) of the Proximus League ended with Beerschot Wilrijk's victory in Westerlo (1-2). Campinois took the lead thanks to Stephen Buyl (1-0, 65th) but Dante Vanzeir (1-1, 69) and Pierre Bourdin (1-2, 79th) got the Antwerparna to start the second phase with a victory. such as Union Saint-Gilloise, Tubize and FC Malines. In the overall classification, Beerschot Wilrijk (3rd) has 27 points as the Union (2nd).
After finishing a series of seven defeats in the previous day, Tubize Roeselare (3-2) struck on Saturday. Brabancons believed that they had laid the foundation for their success thanks to Hugo Videmont (1-0, 10th) and Thomas Henry (2-0, 16th) but at rest everything would be redone. The Roulars returned to the mark of Savior Godwin (2-1, 24) and Kjetil Borry (2-2, 42th). Finally, on a recovery by Anthony Schuster (85th), Tubize bade his fifth straight defeat in Roeselare. In the positions, Sang & Or (12 points) remains last but returns to a unit of Roeselare (7th).
Always on Saturday, FC Malines took the best of Lommel (3-2), who was in ten after Scott Bitsindou (42) was ruled out. The teams looked good when, after Igor De Camargo (6th, 1-0), Arjan Swinkels doubled the gap (2-0, 47th). But Limbourgerois recalled the winners of the first phase to order Leonardo Rocha (2-1, 50th) and Sebastiaan Brebels (2-2, 62nd). Joachim Van Damme (3-2, 85) appeared to secure the first place in total (33 points).
On Friday, Union Saint-Gilloise confirmed his second position (27 points) by winning on behalf of OH Leuven (1-2). Brussels took the advantage of punishment by Faiz Selemani (23th) and Louvanists restored the band via Mathieu Maertens (35th). Unionists came through thanks to Roman Ferber (80th), mounted on hours of play. OHL, 6th with 15 points, count one match less like Lommel (5th, 19th). The duel postponed after the death of the louvanist president Vichai Srivaddhanaprabha is scheduled for December 4th.