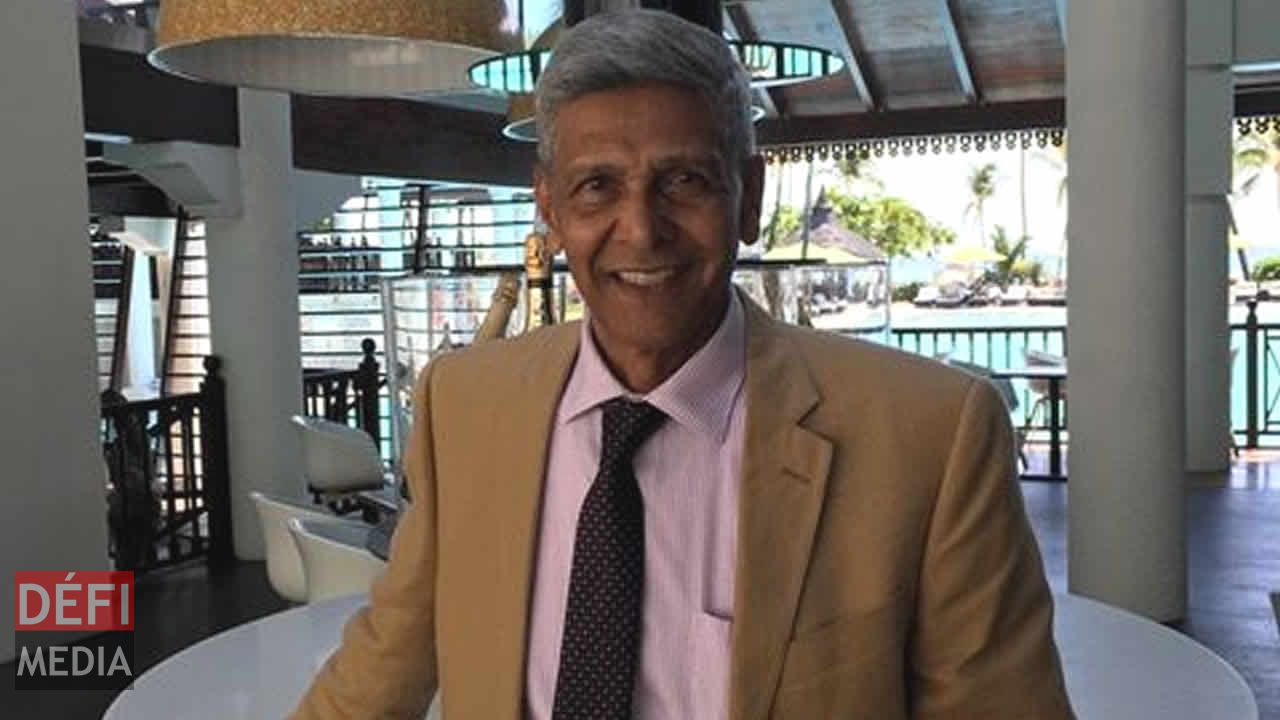 Our monitoring system against the disease must be reviewed because the first case is detected in a private health center. This is the statement by Dr. Deoraj Caussy. He has just retired from the Department of Health, where he was a consultant in epidemiology and virology. He is now Senior Lecturer in Epidemiology, Public Health and Environment at University of Technology (UTM), Open University and University of Mauritius (UoM).
Why is Mauritius more vulnerable to infant disease?
This vulnerability is due to several reasons. Firstly, because Mauritius is a tropical country situated between two continents, where infant disease is widespread. We have experienced alternating rain and high temperatures since the beginning of the year due to climate change. The climate was thus conducive to the spread of mosquitoes.
Could we have avoided the problem currently experienced in Vallée-des-Prêtres?
The thickness of mosquitoes and the sale of repellents should have been an indication of the presence of a large population of culicidae. Appropriate measures must then be taken to avoid the problem we are currently experiencing.
Is it common to get an epidemic of dengue fever in February?
In Asia and elsewhere, including Mauritius, dengue fever shows periodicity. It is usually more around April and May that the epidemics have been observed. The epidemic in February can be explained by climate change, which favors mosquitoes. As soon as there was the presence of a vector, the spread was made quickly thereafter.
A protocol has been introduced to prevent nursing diseases. Is Mauritius enough to fight these diseases or are there other plans for action?
During my stay at the Ministry of Health and I worked with my colleagues to formulate a plan of action for combating infant disease. This protocol is well established because we succeeded in the 2009 epidemic and for the following years. The wastewater treatment must be carried out regularly. The density of mosquitoes in the places where they usually grow should be controlled more effectively. The same applies to sites where hedging cases have been observed in the past, they must be closely monitored. It's sentinel monitoring. Our disease monitoring system must be reviewed because the first case was discovered in a private health center.
There is a psychosis that has settled in Vallée-des-Prêtres and among the people of dengue fever. Do you remember how it is transmitted?
Dengue is a disease that is transmitted indirectly from one human to another through an infected mosquito. The disease is thus contagious and not contagious. We will not get dengue by being in direct contact with an infected person or by drinking in the same glass or hugging him. It is the mosquito that acts as an intermediary in the transmission and is thus the vector of dengue fever, malaria, chikungunya or zika.
There is no need to wear a mask or be afraid to be in contact with a sick person. The only way to protect yourself is to keep your environment clean and avoid water build-up on the roof of the house or yard, wear long-sleeved clothing or use repellent.
---
Triolet, Pamplemousses and Port Louis, the most affected
31 cases were registered on 16 March. So far, the epidemic is mainly located in Vallée-des-Prêtres, where more than twenty cases were identified out of the 31 registered, according to the Ministry of Health. Unfortunately, the country has experienced other similar incidents, the most serious of which date back to 2009. Given the figures of the Ministry of Health, we find that it was mainly the most affected regions in Port Louis and Triolet. by dengue fever so far. Vallée-des-Prêtres becomes a high-risk society. It should be noted that imported malaria cases are also recorded annually.
---
Intensive campaign and regular touch

Source link