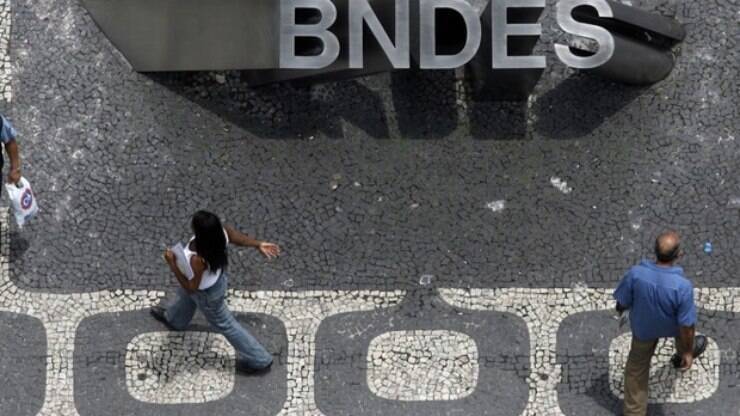 Danmarks Nationalbank for Economic and Social Development (BNDES) reported a net profit of 6.36 billion R in the first nine months of 2018. The value is 98.7% higher than that recorded in the same period last year. The bank's financial information was disclosed at a press conference on Wednesday (14).
Read also: Bolsonaro confirms its commitment to "open the BNDES Black Box"
According to information from BNDES
, profit growth during the first three quarters of the year was affected by better earnings with shareholdings, which was R 2.87 billion, an increase of 99.4% compared with 2017.
According to the bank, these investments resulted in an "R 1,98 billion (119.5%) increase in the sale of investment, especially the sale of shares in Petrobras, Eletropaulo and Vale." At the end of September, BNDES's share in Petrobras fell to 15.24%, 1.3 percentage points lower than last year, when it had 16.54%.
Read also: BNDES benefits R 25 million for museum protection projects and collections
BNDES also stated that in addition to equity investments, the decrease in credit risk provisions decreased by 70.2% (which in practice represents less R $ 3.95 billion) was another contributing factor for the good result.
Despite the increase in profits
of the first nine months compared to only the third quarter of 2018 with the same three months in 2017, the result is different.
Between July and September, BNDES recorded a net income of R $ 1.03 billion, a decrease of 15.8% compared with the same period last year, when it received R $ 1.9857 billion.
BNDES to have a new president
During the press conference held today (14), the director of the bank, Ricardo Ramos, commented on the income of the economist Joaquim Levy
as future president of BNDES. Ramos emphasized that Levy is aware of the work that BNDES performed in recent years and that he should continue what has already been done. "From what I can gather from the thought of the bank's future president, he is in line with what BNDES has done. I would say that the new president of the bank is a highly qualified person. World Bank) and will find BNDES prepared for the mission that gives it , he says.
Ramos also added that 2019 promises to be a "very good" year for BNDES and that the bank will carry out "everything we planned".
Invitation to preside over BNDES under the government of Jair Bolsonaro (PSL) was accepted by Levy last Monday (12)
. He is currently President of the World Bank (WB) and has served as Finance Minister for Dilma Rousseff (PT) and Secretary of the National Treasury during Lula's first term.
Source link