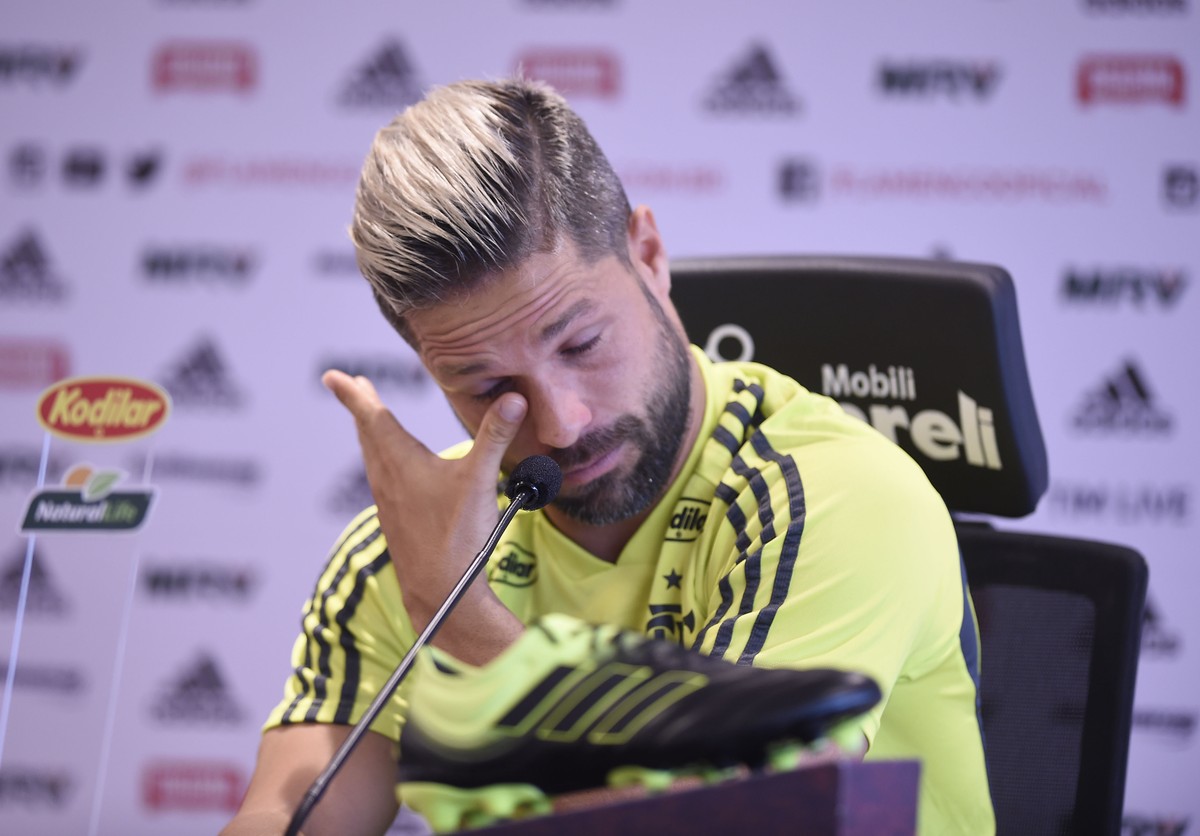 It was up to Captain Diego to give the first interview of a Flamengo representative after the Friday tragedy in Urubu's Nest, when ten athletes aged 14 to 16 were killed in a fire in the barracks. The midfielder regretted the incident, saying that all the boys were close to the professional throw every day and recalled that he has a nephew in the under 14 team and that his family could also have been directly hit.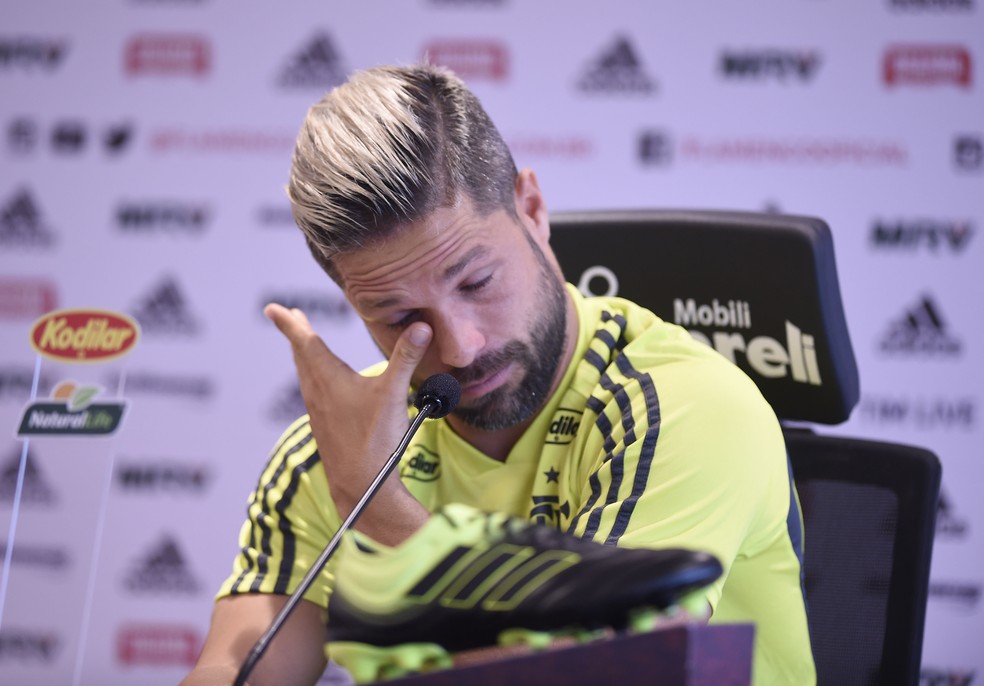 Diego Coletiva Flamengo – Photo: André Durão / GloboEsporte.com
– I come here for all of you and everyone involved in this situation. I will be as honest and transparent as I have ever been. Our relationship with these boys has always been excellent, we follow everything, they are part of day to day. I remember most of those who have already asked to take pictures with me. I have a nephew playing in under-14 in Flamengo, so had friends in the filing. I could also be there. Anyway, we have a great bond and respect, "said the shirt 10.
+ Public Mystery goes to Nest to assess the need for CT interdiction
On Monday, Diego and other players visited the hospital's athletes Cauan and Francisco Dyogo, who did well. Diego was thrilled to report the meeting.
"Cauanen heals well, a little sad. I took his phone, I sent him a photo, he sent a photo that celebrated the goal, and he said he knows the celebration that he inspired me (crying). "So we must follow, we will be inspirations, as Cauan is inspired by me. Other young people will be inspired by other players. To be inspiring, we must stand," he said.
Flamengo turns Fluminense on Thursday at. 8.30 in Maracanã in the semi-finals Guanabara Cup. With the first place in his group, Rubro-Negro has the benefits of drawing lots to promote the decision.
Structure of athletes in Urubu's Nest
It is clear to everyone that the club is trying to evolve constantly, daily, has demonstrated this, not just for professionals, but for every single basis. I followed this development, I arrived in 2016 the structure was all containers, I used this structure and I followed the development of the club. On technical and bureaucratic issues, I am not here to talk about it. But there is the concern I followed in developing from the past and present board. Whether it has evolved or not, it is not for me to say. It is a tragedy, the biggest in the club that is here will take forever, live intensely. Moment with much sorrow and reflection.
Environment among players
We have tried to address the situation in the best possible way. We have no answer to everything, in fact it is somehow we need to continue to honor and dignify everything that these boys have lived, those who have left and those who have had the opportunity to continue here. They were blessed and saved, we must continue to keep that dream alive in these boys. Do what they did, compete, wear that shirt, live the dream of playing in Maracanã. I am 34 years old and I live the dream that these 15 year old boys wanted to live. New girls are coming.
Reception of the fire news
I came in my car and a housekeeper warned me so I went to inform myself. My nephew is part of under 14, took the morning, the first thing I thought was about it. After I learned that the training had been canceled. It was very difficult because we live what we are boys at the bottom. I stayed in accommodation, I have friends who lived in cabins and frequently my house. These boys carry the Brazilian soul. This is in us, we all feel this situation. When that happened, we were confused. This meeting we had one day after was gathering, praying, understanding for us as a group, steering our path, and how we should look it best. Abel was very fond of the speech, we all know what happened, give him one thing to speak at that time. What happened, we did not go out on the track in the morning to begin to absorb this situation and as a group make the best decisions.
It was our decision, from the group. I'm saying we're here for what they need. Not only the boys we visited yesterday, but all those who didn't have that chance, the whole family, all the players, the coaching staff … We're here to help. With the presence, words, stuff … Whatever it takes. I have a sense of club management, we are one in this situation. Everyone can count on us warmly. Family members, whatever they need, I and the staff and the whole club are at our disposal. We want to do more, but there is a process we must respect everything. But we make it available to help everyone in need.
The feeling is clear, will come, we will carry this situation with us. People can't confuse us when we are in training or games, smiling for a moment, we will stop remembering this situation. You're going to be part of it, let's carry it with us. But we must find the strength so that it can somehow inspire us. It's our job to compete, fifth has very important games, and we need to be ready to win. And even for these children, it somehow inspires us to continue. It is difficult for us and all Brazilians, but when it comes time to get on the track, it is to do what they did, which is to honor the shirt.

– Photo: Divulgação
Source link