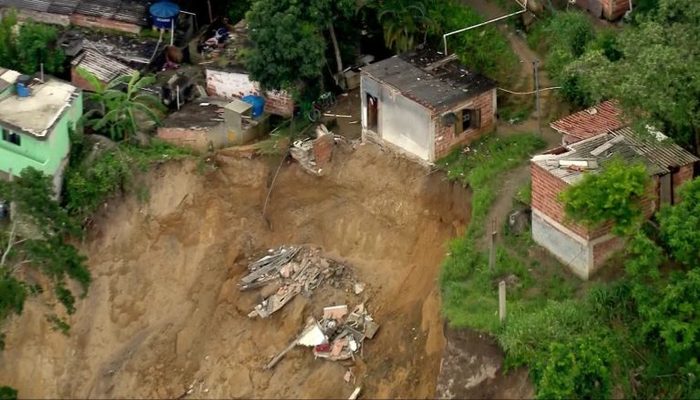 At least five houses were hit by landslides and stones at Morro da Boa Esperança, in the Oceania region of Niterói, Rio de Janeiro's metropolitan area. From Saturday morning three deaths were confirmed, according to the State Secretary of Rio de Janeiro. Civil Defense and General Commander of the Military Fire Brigade, Colonel Roberto Robadey Costa Júnior, to the GloboNews Channel.
The fire department was called at 5:08, said the agency's press office. Seven teams of five barracks deal with the wounded. So far, two people have been rescued alive and have a stable health, a 43-year-old man and a girl.
Commander Robadey told GlobeNews that works to remove junk and save victims and search for kill can take up to 48 hours.
Since Wednesday night, big rain showers have been hit by the state of Rio, including the metropolitan area. A representative of a local association declared GloboNews that some of the homes affected by the landslide were already closed by the civil defense, but their owners refused to leave them.
In a statement, the city of Niterói reported that teams of "Civil Defense (Municipal), Health, Social Welfare, Jobs and Cleaning Companies, are in place, working with the Fire Department and Civil Defense, which provides crime victims relief and support to neighbors, friends and family. "