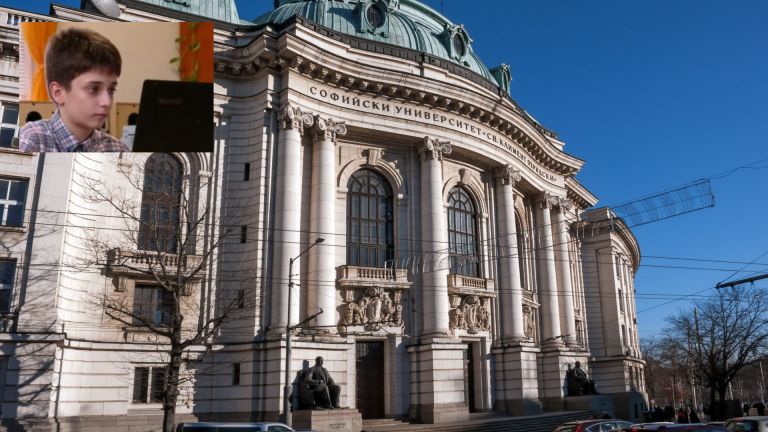 An 11-year-old student from Asenovgrad is already a student at Software University in Sofia. Despite his weak age, Dimitar Samarov takes his first exam with an excellent result – 250 out of 300 possible points. The boy learns most online, so he does not miss school hours, says BNT.
At the age of eight, Mitko has a special interest in computers, so he is also part of the team at the Computer Club in Asenovgrad.
"I learned a lot about the computer and I started lighting myself here," said the boy.
"This guy, when we come here to fix this technique at his age, opens Uncle Google himself, or, as he says, Yutub is a better search engine, teaches myself and starts listening to a lecture on how to handle software and hardware problem in the hall, "adds Polina Simova, head of the Computer Club.
Last year, Dimitry realized that free computer training in the city would be done by specialists from Software University. After completing the program, everyone has the right to take an exam that allows for distance learning at the university.
"When he said I would come, I explained that the probability was very small, I didn't even ask what the result was, he came very excited and said I got 5.60 on the exam, the result is very loud," added her mother Ralitsa Samarova :
Now Dimitar is already a student and himself took his first exam.
"It wasn't a very difficult test, it's important not to worry, it's not terrible to make your dreams come true, you just have to believe in yourself," Mitko says.
Besides interest in computers, he is also interested in dancing. Over 25 medals have been won, half of them gold, in the "Rising Stars" category – Latin and Standard Dance.