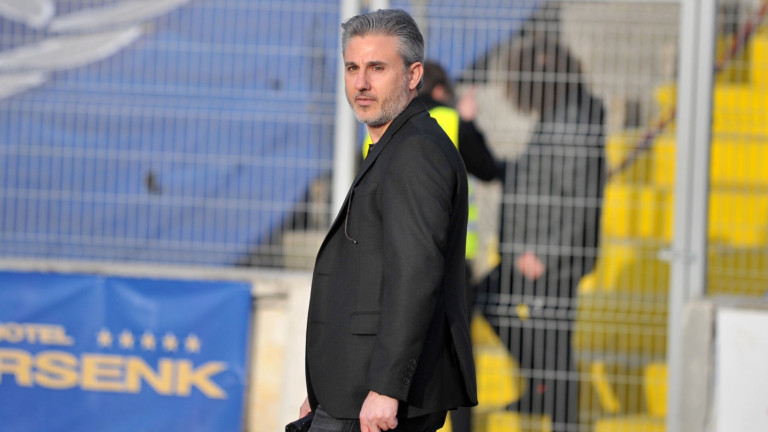 Levsky's CEO Pavel Kolev gave an interview with Blic, announcing that he had come to Gerena for painful changes. They are needed for the club to get out of the crisis it has in recent years.
Mr. Kolev, the great British author and poet, Rudyard Kipling, said there were 40 million reasons for the error and no excuse. Is there a reason or excuse that Levsky is not the favorite in the title this year?
– There are many reasons, but there is no excuse. In that sense, Rudyard Kipling was right. Causes can be sought back in time, not just this season. Unfortunately, for the last 10 years, despite having been in the title fight, Levski has failed to win it and remained without a trophy, which is not typical of a club of this magnitude. From this point of view, there is no excuse, including for us now, the new club leadership. We are committed to doing our best to arrange for Levski to be the team his followers will see on the pitch.
Many of the blue followers were unhappy with the team's invincible performance against Ludogorets. Are you ready to make painful changes to get Levski back in the fight for the championship?
– Absolutely well-founded supporters were not happy because the team did not play well in this game.
Why?
Levsky played as much as Ludogorets allowed. Despite all the talk left by Levski in the fight for the title after winning three consecutive victories, one against the eternal rival, the truth is that Levsky returned to the battle for the title by chance, thanks to the main competitor leads in the placements allowed to lose points. But when the battle of truth came, even though Levski's audience filled the stadium and created the unique atmosphere we would like to see in every battle in the Bulgarian championship, it was seen that the team is not ready to oppose Ludogorets with arguments on the pitch. We need painful changes, cardinal changes not only in the changing room, but also in the way the club runs and in the way the administration is structured. I'm ready for such changes. For this purpose I have come to the club – to make the changes with everyone we are there.
What will these changes specifically mean?
– First of all, to change the structure of the club organization. New departments will be set up, others will be removed for the administration to be more appropriate for the goals presented to Levski at the moment – reviving and prioritizing the academy and the way it works. The relationship between the academy and the first team with regard to as many young players as possible to be ready for the first team and for football football on the criteria that have existed in Levski for years. At the same time, emphasis must be placed on strengthening the first team with a reasonable transfer policy to fight for the title next season. All this requires many changes at any level that include personal changes.
Levski's coach Georgi Dermendjiev is an experienced athlete, but at the same time he is criticized for not giving room to young football players. How will your vision of imposing young football players cover with his?
– With Dermendzhiev we are constantly talking about this subject. The truth is that he and his experience have accumulated a caution. Perhaps he is used to acting cautiously in such situations and prefers as people say – three times to measure and then to cut. From this point of view, the games that Levski is currently playing, even though a moment of euphoria has been set up, have the team other goals than qualifying for the Europa League, which is, of course, the most real goal at the moment for Dermendzhiev to be extremely useful to test players and get to know them to see not only their football but also human qualities – mentality, strength of character and psyche. Dermendzhiev can also draw the conclusion about the actors' behavior in a social group because there is always a group in the closet, and there is another dynamic in the relationship in the locker room. In this way, Dermendzhiev can judge who will behave in this group and find out which of the players will be the backbone of Levski and which we will divide. From the general policy and strategy that Levsky will follow, I think Dermendzhiev can easily cope, it takes just a little more time to get to know the players and work with the young people who are currently training with the first team – these are the seven boys from the academy. I suppose some of the youngsters will be more and more in the remaining 10 games in the playoffs to determine what their status is and whether they can trust them in the future.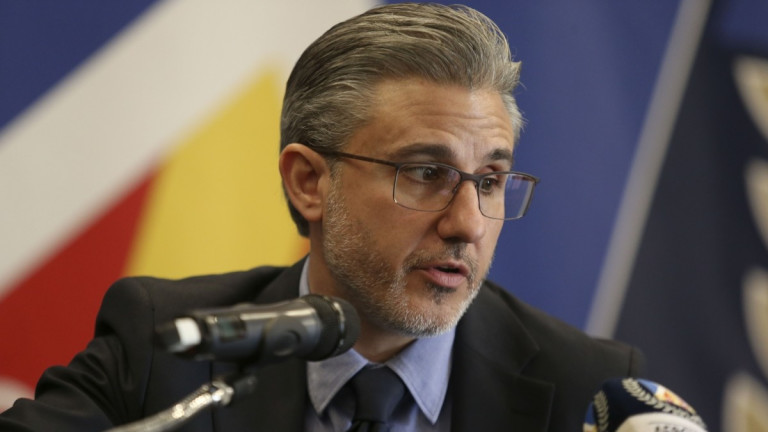 Are you sorry you sold Oberert in Turkey because he was an important part of Levski midfield in the fall half-season?
"I'm not sorry if I have to be honest. The reasons are more. First and foremost, the presence of Oberthan on the pitch favored Levski, but was by no means sufficient for what was expected of him. Ultimately, with Obertten in the squad, Levsky dropped out of Vaduz, who was and is one of the shameful places in Levski's history in European tournaments, later Levski dropped out of the Black Sea Cup tournament and ended 10 points from Ludogorets in end of the calendar year 2018. During that period, Levski lost to Botev (Vratsa) at home, but I will not go back. I worked very little time with the Obertten, just a few days. In my opinion, Obertan was not the leader in the dressing room, he was supposed to be, including the young players, I talked a lot to Oberert before I went to Turkey, he is a very good guy, but unfortunately he is a little closed, in the conversations I had with Obertran, I tried to persuade him to get out of the shell where he had closed There are players who are hard to open for others, especially when they are in a foreign country.
I tried to persuade Oberthan that she should be the natural leader in the closet, not only because of the business card she had, but also because of what she received from the club as care and pay. He has undertaken to do so, but after receiving a bid from Turkey, he chose to leave, which clearly tells me that Obert, in a purely psychological level, could not have transformed himself into this central associations of the changing room that we wanted to Garden.
For this reason, there is nothing to regret, including for budgetary reasons. For me, Tottenham's salary is totally inadequate at least for the Bulgarian conditions. He is, of course, a star of such rank that if properly used there can be a return on sponsorship advertising, image and attraction, but at least my autumn half is my belief that Obertran was used in that regard. 15 years, 20% of his off-field potential.
Is the pay that Oberert receives the secret?
– It is not a secret, it is very difficult to calculate because it is formed by various factors and components. It has been pledged to pay fixed amounts and various kinds of bonuses. But if I want to make a breakdown of what he should get in a year because his contract was renewed under new conditions that came into effect from the beginning of 2019, it is between 95,000 and 100,000 lives a month. In my opinion, this is a fairly solid amount for Bulgarian standards.
Have you made a "blacklist" for the players who will be released from the club after the playoffs?
– No, there is no blacklist. There are conversations we have had with Georgi Dermendjiev and his headquarters. The truth is, we have three players who run their contracts. These are Cvetkovic, Yablonski and Kabral. We will use the so-called national team qualifying matches to analyze the situation with Dermendjiev and to judge which players we will talk about renewing the contracts and who will be explained that we do not need their service next season.
We will make a plan for how the team will look after the start of preparations for the next championship in June, and on this basis we can see which players we can sell profitable and what to look for to attract them. The direction is clear. We will try to attract as many Bulgarians as possible and not for anything else, but because it was what Levsky lacked in the last year and made the emotional connection between the team and the audience very difficult.
When there are more foreigners on the track, it is normal for the Lefkara community to identify harder with the team and find their favorites. Unfortunately, we have to admit that there are not enough class players from Bulgaria to raise the Levski level. Especially when we talk about young players with potential because it is a must. A pure statistical Levski aims to target players between the ages of 20 and 24, for the simple reason that Levski's position in European football is such that if a player shows good games and qualities, he will incur interest abroad where the financial conditions are different and very difficult to be detained in Bulgaria. From this point of view, foreign clubs are willing to pay more money to players up to 24-25 years old.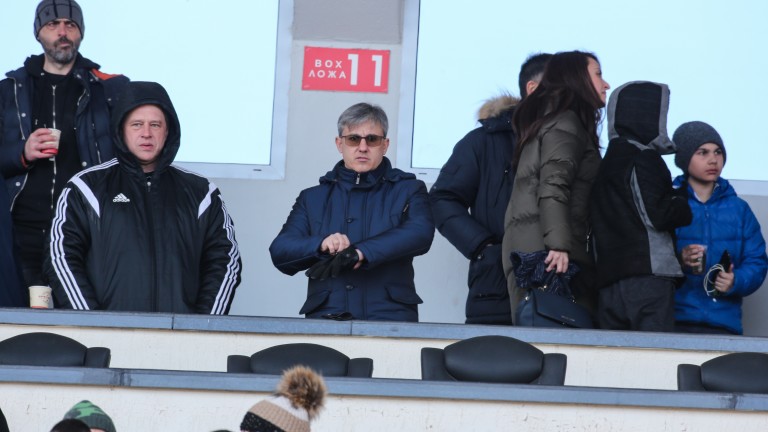 Want to try to attract Todor Nedelev and Minchev, who stand out in the Bulgarian championship?
"It's certainly names that are interesting, and if I say we haven't discussed them, I'll be lying. The fact is, we were talking to coach Dermendzhiev about these players, but not with the clubs. The management of Botev (Plovdiv) and the Black Sea, with whom we first need to contact for the simple reason that we have not yet cleared the list you are asking me in. In the name of honesty, we must first go with clubs owned by players.
I can say that Bulgaria is working unprofessionally and disrespectfully from this point of view because a player who has a contract with a club is often called incognito for negotiation. This is prohibited by FIFA's transfer regulations. An official approval must always be sought from the club that holds the rights to that player and when received for him there is also a conversation with the player. From this point of view, we will adhere to rules and honesty with other clubs, and we will stick to their accuracy. Probably formal conversations have not yet come. And then, if we get a green light, we also talk to the players.
We are not just looking at the names you ask me. There are other players from the Bulgarian championship who are provoking our interest, but at this stage I do not share certain names because it will cause a wave of speculation.