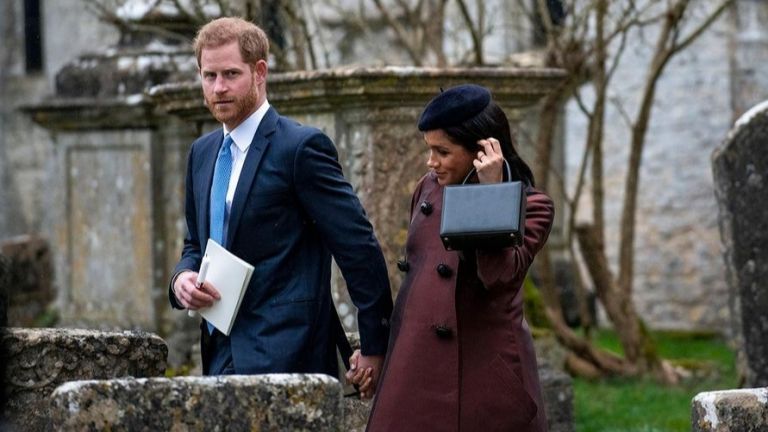 Prince Harry became godfather to the daughter of his cousin Zara Tindal – Lena. Next to him was the Duchess of Sussex Megan.
See pictures >>
Baptism took place in St. Nicholas Church in Cherrington, Gloucestershire.
At the private ceremony, Harry arrived with his pregnant wife and expected her first child in late April. Megan had a vintage jacket with big Dior buttons.
Queen Elizabeth II was also present at the ceremony, which surprised some observers when it took advantage of Prince Louise's baptism.
The 9-month Lena is the queen's smallest grandchild. The ceremony took place in the same church where her sister Mia was named. Her father, rugby Mike Tindal, carried his hands without an umbrella in rain.
The baptisms were also parents of Zara Tindal – Princess Anne and Captain Mark Phillips who divorced in 1992. Prince Philippe and the Dukes of Cambridge were not present.