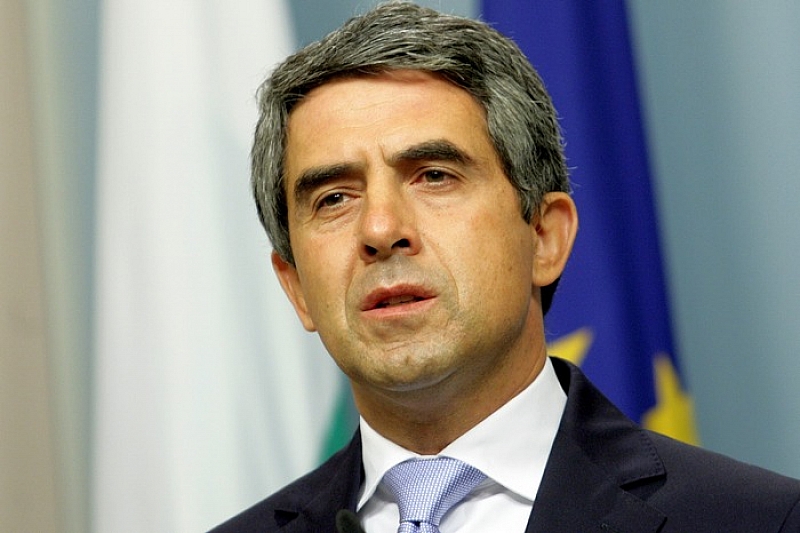 "Citizens have the right not only to be heard, but their ideas to dress in democratic decision-making decisions – only in this way we can move on. Of course, if there are insurgencies or illegal protests – those who initiate them must be responsible. "
This was stated by the Bulgarian President in the period 2012-2017 Rosen Plevneliev.
He described as "weird" the appearance of cars with Russian identification numbers "to lead the protest against the high fuel prices" in Burgas.
"It is very strange considering that it is in fact a monopoly of the Russian company Lukoil in Bulgaria, but in other cities such as Pernik, such as Blagoevgrad, there was an opinion that a television presenter and his scriptwriter are in a lot directly and closely associated with these protests. "
"We have repeatedly been through protests, there has been much civil dissatisfaction, but it is important to go through a democratic and legitimate way so that our democracy is eventually becoming stronger and the voice of these people is heard and heard. In the end, their ideas are realized in one legally rather than chaotic, says Plevneliev, who did a parallel to the mass protests in 2013.
"Then I was perhaps one of the main actors as head of state, but protests were more massive and in many more cities with the like – too high fuel prices, electricity and energy monopolies. But then, as head of state, I went to the demonstrators on the street and then invited them to the presidency and they came in. I organized a debate that came to both protesters and non-protesters, unions and employers – everyone who has said in this a difficult situation where a country was located so that everyone's voice can be heard. "
"The president played his role as a union – both those who protest and those who do not protest." Finally, in a democratic way, we went through a difficult period – people relaxed, there were legitimate elections and our democratic state continued and my major concern today is that the head of state does not do anything, told Rossen Plevneliev for Bulgaria's national radio.
"In the case of these protests, the head of state is passive and he does not use any of the possibilities that the Constitution has given him to help Bulgarian state institutions to go through the moment I do." The governor plays the role of a classic populist and not only emphasizes a populist who fighting for the love of the people, "explained the former president, as well as appealing to President Rumen Radev to take advantage of what the constitution gave him and if you have to learn the example that I gave twice."
"A head of state does not like him to play populist," emphasized Rossen Plevneliev, according to which the current head of state should begin to highlight not only the minuses but also the pros and cons of "this leadership led to Bulgaria":
"I think President Radev is very strong in the patriotic conversation – there are many nice numbers from a heart that I like very much." As an objective person, I am ready to shake his hand and congratulate him for it, "Bulgaria's President 2012-2017 years.