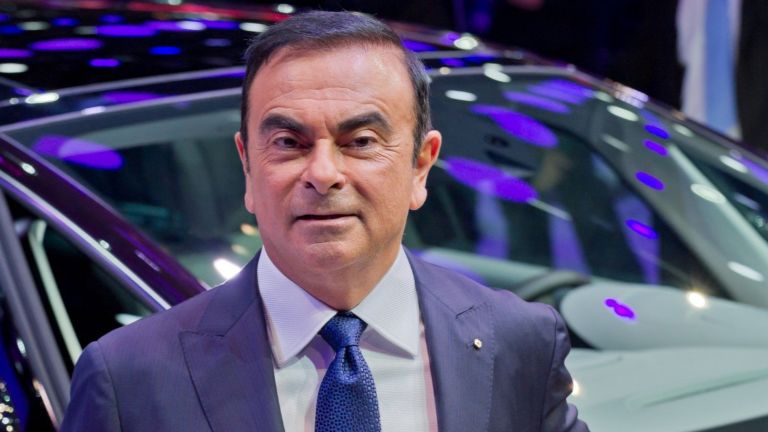 On March 9, 2014, a reception was arranged in Versailles for the official celebration of the 15th anniversary of the French-Japanese Association of Renault's Renault and Japan's Nissan, the French press reported. However, unlike Gao's lawyers, he actually celebrated his 60th anniversary in Versailles at the expense of the group, according to Le-e-Eco and France Enfo. The dinner was prepared by chief Alain Duque and guests were invited to a tour around the castle and attended fireworks.
The account for the celebration of EUR 630,000 was paid by the Dutch company Renault-Nissan BV (Renault-Nissan BV), which controls the merger.
However, none of the Alliance members remembered having been at the reception except for two people – a close associate of Carlos Gonz and the head of the communications department, notes French envo.
Nevertheless, all of Gon's relatives were invited.
His lawyer Jean-Eve Le Bourne told the Figaro newspaper that it was not a birthday and a professional dinner arranged on March 9, the invitations were sent by Carlos Gon in his capacity as President and CEO of Renault on the occasion of the 15th anniversary for the alliance. There was no birthday cake, but a talk about the French-Japanese car reunion.
Last week, Reno turned to the court that his former leader benefited 50,000 euros in the form of a patronage contract with the Palace of Versailles to arrange his wedding in one of the castle halls in October 2016. Later, Gon said he was ready to refund this amount.
Carlos Gon was arrested on November 19 in Tokyo and has since been arrested for lowering incomes declared and abused. Gon stepped down from Renault in late January after being removed from the leadership of the other members of the group, Nissan and Mitsubishi.