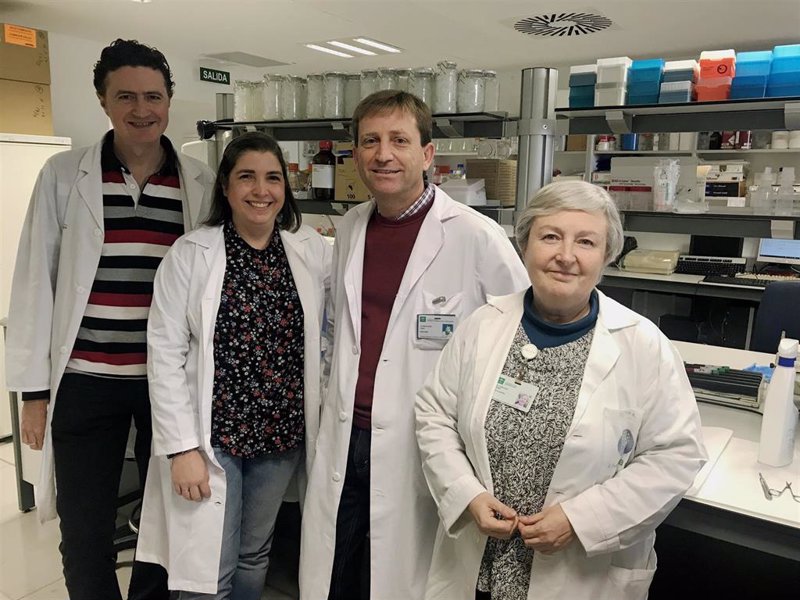 DAY, Feb. 11 (EUROPE PRESS) –
A national study led by professionals from the regional university hospital in Malaga and the biomedical research institute in Malaga (Ibima) have shown that people who regularly use dairy products are less likely to suffer from diabetes and hypertension and therefore develop associated diseases.
Designated as [email protected], this is a project designed and promoted by the biomedical research center in Diabetes Network (Ciberdem), where researchers and health centers from all over Spain have participated.
The Director of the Clinical Management Unit for Endocrinology and Nutrition of the Regional Hospital of Malaga, Gabriel Olveira, who also coordinates Ibima's research group Endocrinology and Nutrition, Obesity and Diabetes, points out that the original goal of this study was to establish the incidence of Diabetes in Spain ", but it has also allowed us to study the occurrence of other risk factors such as obesity, hypertension, sedentary lifestyle or diet."
The cross section of the [email protected] survey was conducted between 2008 and 2010 and was attended by more than 5,000 volunteers from all over Spain over 18 years. The work was coordinated from Málaga by Dr. Gemma Rojo Martínez, group leader in Ciberdem and career researcher at UGC Endocrinology and Nutrition from Regional Hospital in Malaga and Ibima. This has also determined the incidence of diabetes in Spain with the subjects of the original study after eight years of follow-up.
"As a result of the figures for hypertension – 39.9% – and obesity – 26.6% – in Spain, we think of the need to implement strategies to reduce their presence by their disposition to other pathologies related to chronic heart disease. -Kar diseases, heart failure and cardiovascular death ", Gemma Rojo explained, adding to date that there were no studies banning the consumption of dairy products and the incidence of these diseases.
This research has enabled not only to emphasize the link between the consumption of dairy products and the best metabolic profile in the adult Spanish population, but also "that women use more milk, cheese or yogurt than men, while taking more sugary dairy products such as milkshakes or ice cream" , the coordinator pointed out. He points out, therefore, that in northern Spain there are several dairy products consumed and it is in the east of the country where less.
"The results of this research point to the beneficial effect of milk consumption in the presence of hypertension and obesity, which could contribute to a better overall metabolic state and lower cardiovascular risk," the expert reiterated.
DAIRY CONSUMPTION
Dairy products are part of a healthy diet, they provide high biological value proteins, vitamin B12 and are the main source of calcium in the diet. Yogurt and many osteores have low levels of lactose, so they will be indicated in people who are intolerant to lactose.
"Although the fats contained in dairy products are most saturated, their role is discussed in terms of their association with chronic diseases, including cardiovascular disease, diabetes, hypertension and obesity," says Gabriel Olveira.
The results of this study, along with those performed in other countries and also with potential follow-up, suggest that the intake of two / four milk inventories in a healthy population falls within a healthy eating pattern, even if they are not skimmed. But they should be, preferably not sugary. For people with obesity, obesity, or elevation of lipids, it is recommended to take them in the semi-foamed or foamed version, he added.