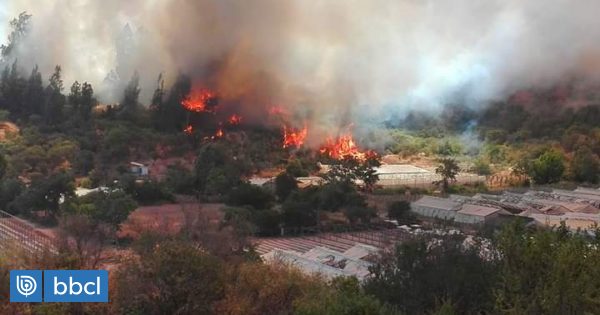 A forest fire destroyed about 50 houses in Limache, municipality, which is with Red Alert from yesterday, 2 January.
This was confirmed by the National Emergency Office (Onemi) via its Twitter account.
PRELIMINARY INFORMATION on fire in the Los Maitenes sector, Limache municipality, Valparaíso Region: 50 houses destroyed, preventive evacuation of Carabineros. The technical bodies remain in the field @IntendenciaV @conaf_minagri

– onemichile (@onemichile) January 3, 2019
For now, they would be in between 12 hectares they are consumed by fire in the Maitenes Alto, Callejón Cabrera and La Paloma sectors.
On site, firefighters, emergency teams in the municipality of Limache worked – with four trucks and carabineros.
Similarly, the National Forestry Corporation (Conaf) has derived air support – three aircraft and two helicopters – and land to combat the emergency.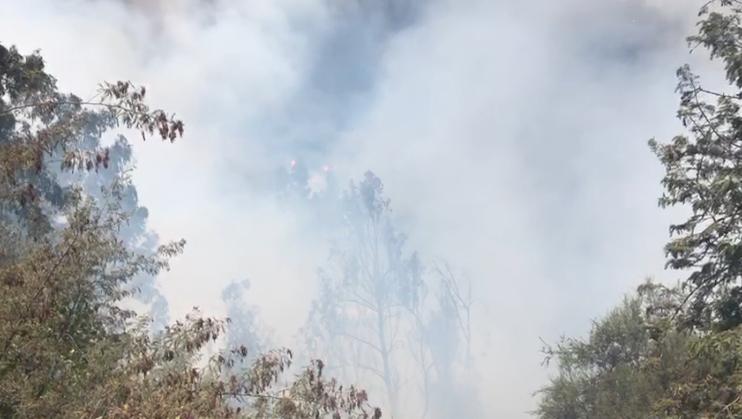 Meanwhile, the municipal mayor, Daniel Morales, considered that they were Between 30 and 50 homes are consumed from residence five to eight Limache.
In addition, the municipal manager reported at 5:30 that the fire was in the containment phase.
They are around 80 affected people, Therefore, the municipality has activated a shelter where they can take care of themselves.
Loss back two firefighters injured, one assault and several civilians injured.
It must be remembered that Onemi declared this afternoon this Wednesday Red warning to Villa Alemana and Limache, adds Viña del Mar, Santo Domingo and Quilpué as the municipalities under this announcement.