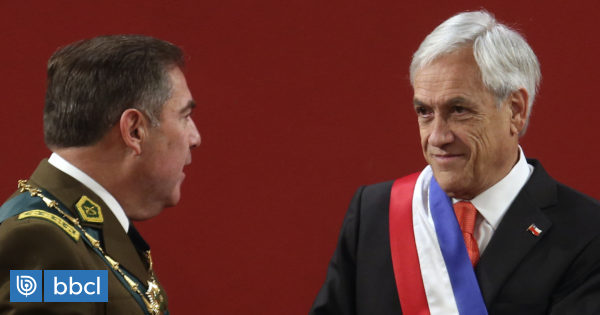 This Monday, issue No. 256 of the Plaza Pública Cadem study was disseminated, which showed that The approval of President Sebastián Piñera continues with a downward trend and it turned out a "unethical" view by Carabineros de Chile.
In the first week of December, the assessment of the President reached a 39% approval and 46% disapproval.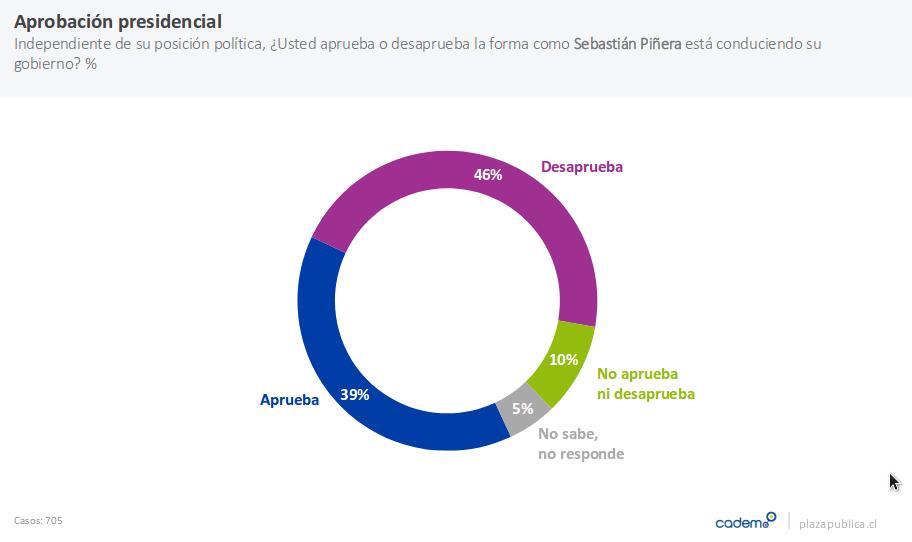 Meanwhile and in the midst of the crisis caused by Mapuche member Camilo Catrillanca, 40% approve and 52% rejected the management of Carabineros, as the evaluation was kept at the lowest level when it was evaluated for the first time in September 2015.
In this context, the image of the institution was reinforced, "to achieve a different evaluation, which clearly shows its strengths and weaknesses," stated the study.
thus, 88% believe that "it is an indispensable institution for the country", 74%, who "work on the job", 67%, "subject to political power", 64% who are "well-equipped" and 52% are "close".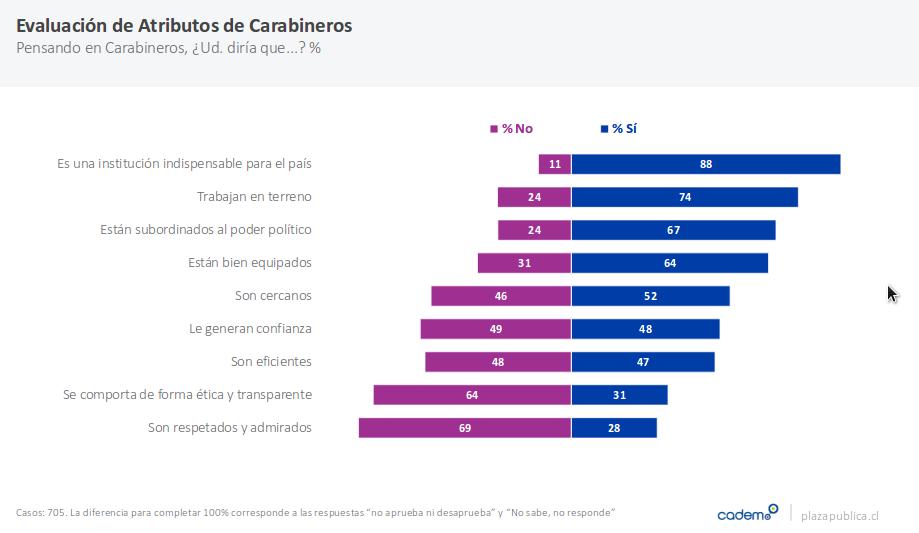 More negative than positive are the attributes "generating trust" (48%), "effective" (47%), "behaving in an ethical and transparent way" (31%), only 28% believe that "they are respected and admired".
Carabinero's best rated role is, for its part, "emergency and disaster relief" with 65% of grades 6 and 7 (average 5.8) followed by "traffic control" by 43% (note 5.0).
Finally, General Carabineros, Hermes Soto, is known for 69% of Chileans, with a positive or very positive image of 40% and negative or very negative of 44%.