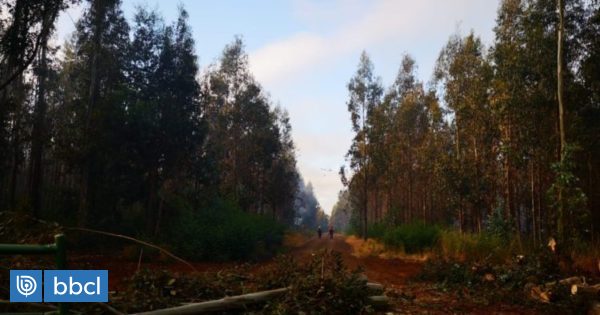 More than Billions badly used Comptroller's Office discovered in the Regional Arabians Department (DRV) of La Araucanía, an amount intended to repair original roads.
According to La Tercera, the resources were needed to repair roads that provide access to communities, but they were used on other routes.
In addition, deficiencies were found in the probability, which includes a contract with a company where Luis Roa works, sister-in-law for Public Works ex-works.
The events took place between January 2016 and 2017, whereby DRV in the region performed maintenance work on 50.4 kilometers of roads in the area within the framework of a program dedicated to road preservation for indigenous communities.
However, according to the Regional Comptroller's Office, it was discovered that some of the resources were used irregularly.
In fact, the media pointed out that the audit report showed that they were being used $ 1,027,318,120 on roads that were outside the countries of origin.
In conclusion, this situation was due to the "lack of verification of the quality of the native grounds of the properties where the roads were located".
The comptroller body found beyond the stated amount, the unit used $ 723,542,123 in construction contracts "They were not executed, They were partially executed, or in some cases where it is not possible to determine their degree of progress, as there is no evidence to document the effective performance of the works. "
Fault to truth
Based on these irregularities, the lack of credibility revealed by the Comptroller review, which includes a contract with a company where Luis Roa works, is added. sister-in-law from Exseremi de Obras Públicaswho "did not refrain from signing an exception decision granting the contract with contractor Justo Schweitzer, where his brother-in-law worked in violation of the principle of administrative truth."
The company stressed that the financial controller, Carla Sierra, "performed the inspection of contracts for the construction company IM Ltda, where her brother worked."
Therefore, the inspector's body will take a number of measures repair for the more than one billion pesos badly used and refund or payment credit of the quantities of the works.
also, opens an administrative summary "Determine the possible liability of officials for irregularities in the case of insurance without insurance, insured insurance for less than the required, non-invested guarantees, guarantees entered after deadline and tickets valid for less than necessary", the company states in the third.