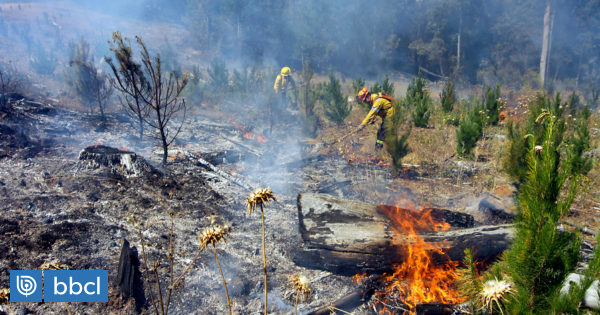 National Forestry Corporation (Conaf) announced a criminal complaint about the attack by a brigadistawhile fighting forest fires in Temuco.
The Army is considering performing one special patrol in the municipality, which is the only one of La Araucanía without a state of emergency.
The attack occurred under the control of a fire source in the Chivilcán sector, on the slopes of the National Monument Cerro Ñielol.
At least two people would have attacked with the kid of fists in the face of the brigade in Villarrica, Alex Sandoval. The victim was a little hurt so he was treated in a health facility that came back to work again today.
The regional director of Conaf, Julio Figueroa, confirmed the filing of a lawsuit against those responsible for this attack, which he describes as "common crime".
The president of the National Federation of Conaf, Erry Leiva, rejected the attack and hopes that those responsible have been found for justice.
Meanwhile, General Rodrigo Pino, head of the national defense in La Araucanía, excluded not to give shelter to the brigadists if requested by the technical units.
Fire in society
On the other hand, the Board of Appeal revoked Temuco's precautionary measure of national roots to the Mapuche member Sergio Castro Epul.
The defendant was referred to parental responsibility when the prosecution supposed his writing at the beginning of a forest fire in Lorenzo Epul's community.
To date, they are registered 627 forest fires: 257 in the province of Cautín and 370 in Malleco, which has affected 15,499 hectares, 57% more than the same date in the previous season.