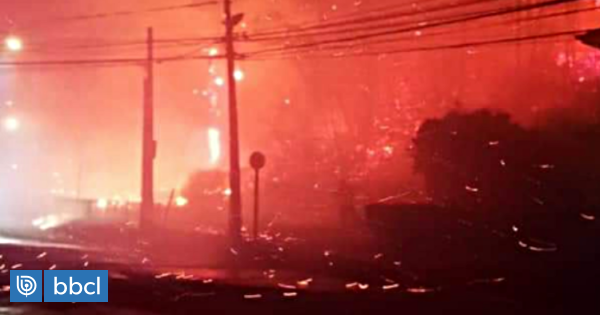 In addition to the forest fires affecting Coronel, San Pedro de la Paz and Penco, tonight, the municipality of Florida, Bío Bío region was also affected.
According to preliminary information, it is a loss recorded in the Quebrada de las Ulloa and Casablanca sectors.
Firefighters and Conaf work on site while the strong winds that have been evident during the day complicate volunteer work; situation similar to that experienced by the other municipalities concerned.
To such an extent, the flames are, according to informed, threatening to come to populated sectors.
#Florida Quebrada de las Ulloa and Casablanca forest fires threaten populated areas, firefighters and conaf workers, strong winds make it difficult to extinguish the fire.

– I.C.E. Biobio (@biobio) February 12, 2019
In this regard Mayor of Florida, Jorge Roa Villegas, confirmed that there are two bulbs that fight for 24 hours and that there are no evacuations so far.
"We see how we stop all this. It gets pretty windy," he said.
"Its distribution is quite complex precisely because of the wind," he added.