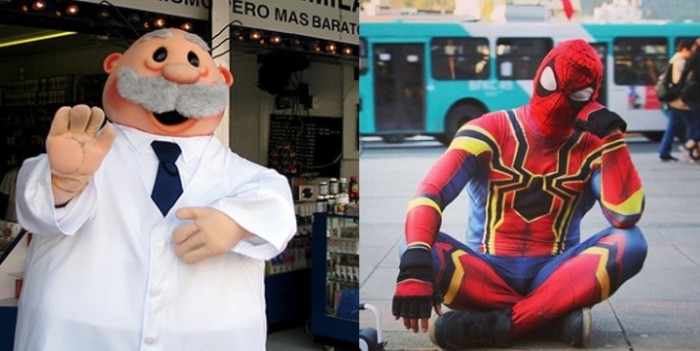 There is nothing left for Christmas, and according to the date, there are many artistic manifestations that take the streets of our country to fill the atmosphere with joy and festive spirit, and some signs that will not be ignorant were the popular Dr Simi and Sensual Spiderman .
While passers-by went through the center of Santiago, both were located outside one of the famous pharmacy's premises, and the chords of the Christmas song Jingle Bell They started dancing, but the people who liked the show got a surprise.
From one minute to the next, the song was changed to a hip hop where the characters They showed their best steps in dances that caused a furor among the current and later social networks, over 15 thousand I like it.
It is not the first time that Dr. Simi and Sensual Spiderman shared the scenein fact this October they were seen together for the first time at the exit of the Baquedano metro, where they both danced to the rhythm of Scooby Doo Dad, and for a month later they were also challenged, but with Skibidi Challenge.
Although the identity of those under these disguises is unknown, both have succeeded in becoming urban idols since His dance steps gladly fill the people who travel every day through the capital of Santiago.