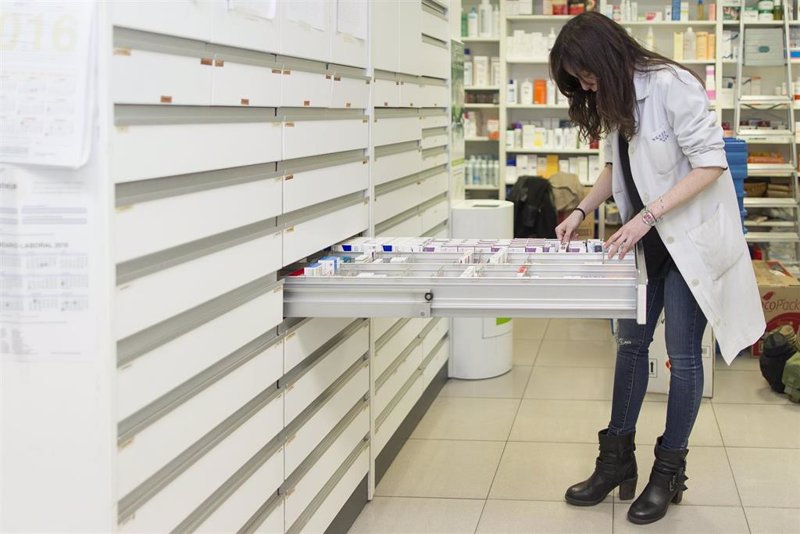 Posted on 12/02/2019 12:41:41CET
MADRID, February 12 (EUROPE PRESS) –
The review of drugs from pharmacists in Primary Care (PC) reduces by 28 percent the use of psychotropic drugs in patients admitted with dementia, according to a study conducted by the member of the Spanish community of primary care pathologists (SEFAP) and FAP of the Catalan Institute. of Health, Mireia Massot, and published in the journal & # 39; BMC Geriatrics & # 39;
Dementia is a degenerative disease that causes loss of brain function and often causes psychological and behavioral symptoms such as agitation, irritability, sleep disturbances, hallucinations or aggressiveness, often leading to the use of psychotropic drugs to alleviate the intensity of these symptoms.
However, it is estimated that 70 percent of patients with dementia take one or more psychotropic drugs whose use in treating mental behavioral symptoms related to dementia can lead to a decrease in cognitive ability, stiffness or drowsiness and lead to complications such as pneumonia.
In light of this scenario, observation and interdisciplinary study has shown how an evidence-based intervention with the creation of a pharmacotherapeutic guide from an interdisciplinary team and the review of the drug centered on the patient could significantly reduce the use of psychotropic drugs in institutionalized patients. . with dementia
By type of medication, antipsychotics were those that presented a more marked reduction (49.66%) followed by acetylcholinesterase inhibitors and memantine (28.57%) and antidepressants (28.48%). This reduction was also significant in the average number of psychotropic drugs prescribed per day. Patient, which dropped from 2.71 at the study to 2.01 6 months after the implementation of the new protocol.
A multidisciplinary guide as a starting point
The study published in BMC Geriatrics was based on the preparation of a guide by an interdisciplinary team consisting of a neurologist, a psychiatrist, a geriatrician, a psycho-geriatrician, two family doctors and four pharmacists who prepared the therapeutic guidelines for pharmacological treatment and not Pharmacological of behavioral psychological symptoms related to dementia.
After the preparation of the guide, a team composed of a doctor and the pharmacy arranged interviews with the homes to explain the project and establish joint meetings with the doctor and the nurse immediately to review the medicine using the principles of the guide.
To this end, a diagnosis of the patient's situation was made, assessing their cognitive status, comorbidities and their weaknesses to finally determine whether they should continue with the prescription in a common manner among all professionals involved.
"The study of the drug was focused on each patient, and we achieved very good results, therapeutic inertia and system fragmentation sometimes lead to polypharmacy, and another factor to consider is that depression of a psychotropic drug does not always is easy because doctors tend to be reluctant with fear of decompensation of patients, "the massot said.
In his opinion, the review of the medicine is important because it causes you to stop and reflect on whether all the medications a patient has prescribed are still listed or sufficient for their current status as the patients are explained by the fact that They are years old, there are physiological changes, there are substances that are not advisable by a certain age, and it is not possible to demand the same level of therapeutic targets or the same therapeutic intensity for patients over 40 years of age.
Moreover, the review achieves "greater importance" if appropriate for psychotropic drugs as they "increase" the patient's cognitive impairment, and as some studies point out, they will increase mortality when their use is prolonged by a period of more than 12 months. "In fact, various studies show that including the primary care worker in an interdisciplinary team has added value in the review of the drug and positive results are achieved," the expert said.