Spanish >> Science Technology
Updated at. 12/13/2018 – 14:28
Keyword:test, ebola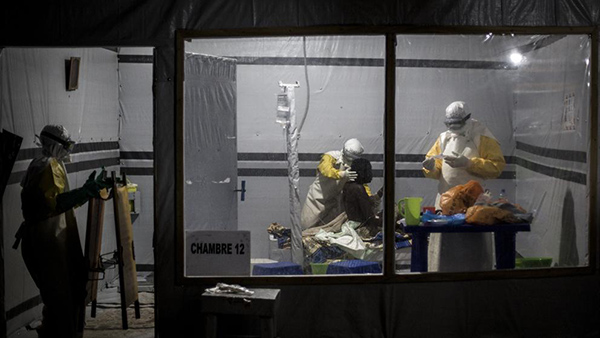 They invent and test, which diagnoses Ebola in 30 minutes
New York, 13/12/2018 (The People Online) –A diagnostic test developed by a study conducted by the company Becton, Dickinson & Company, based in Franklin Lakes (USA), is capable of detecting Ebola in blood samples in less than 30 minutes. It can also differentiate this disease from two others with similar symptoms: malaria and lassa fever, as published today in the journal Science Translational Medicine. Execution of the test does not require electricity or specialized personnel or equipment and, if confirmed, is used to speed up the diagnosis of Ebola in remote areas, according to La Vanguardia.
"Rapid differentiation between malaria and ebola will enable healthcare professionals to quickly apply the most appropriate treatments and implement appropriate infection control measures that would contribute to better utilization of available resources while treating patients to limit the spread of the disease," John Connor, a researcher at the Boston University School of Medicine (USA) and co-author of the research, told Science Translational Medicine.
In August of this year, the World Health Organization (WHO) warned of a new outbreak of Ebola in the Democratic Republic of Congo. According to the WHO, until December 10, there have been 500 cases of the disease and 289 deaths, which has made the epidemic the second largest in history after it began in 2014 in West Africa, resulting in more than 11,000 deaths. At present, despite the inclusion efforts, the disease continues to spread.
The new diagnostic test consists of a set of vials in which a small blood sample is inserted. The vials contain reagents that are capable of detecting proteins from the infectious agent; In this case, researchers have adapted it to detect the Ebola virus, the Lassa virus and the parasite that causes malaria. The reagents are dry and do not require cold storage.
Source link