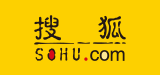 Beijing time November 14 news, reports from the US media said the pistons will be a guest of the Raptors on Thursday. At that time, the former Raptors coach, now Pistol coach Dwyane Casey, returns to Toronto.
Last season, Casey Raptors led to the best record in the regular season, and he won himself the coach of the year. Casey, however, was fired after being ejected by the cavalry of the Eastern Conference Semifinals.
After Raptors dismissed Casey, they appointed coach Nick Nass as a new coach, then Casey became a Pistol coach.
So, returning to Toronto tomorrow, what's the reception of Raptors fans? Kathy said, "I do not know. I went there to not see everyone's reaction, but to win the game."
As for Nas, he said in an interview that he really respects Kathy and expects the two to meet tomorrow. But Nass refused to say if they had talked after Casey fired, while he was not willing to comment on the current relationship between the two sides.
When Raptors star Kyle Lowry said the team changed, "I'm not right to talk, and nobody has asked me. My job is to play."
When talking about the pistons, Lori said: "The game against Casey will be different. I'll try to beat him and hit his team."
Raptor's current record is 12 victories and 2 losses in the Eastern Conference, while the Pistols record is 6 wins and 6 losses in the seventh in the East.Go back to Sohu and see more
Responsible editor:
Limitation of Liability: This article only represents the author himself, Sohu is the information publishing platform, and Sohu provides only information storage space.
from
Source link