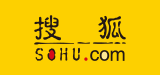 At 4 o'clock on the morning of January 4, Beijing time, the 21st round of the Premier League comes this season to focus battle, Manchester City sits at Etihad Stadium's home against Liverpool. With regard to matchup due to Mendy's injuries and the suspension of Delf's red card, Manchester City's left defense will be short and midfielder De Braun may be absent due to injury but David-Bai's subsequent comebacks of Elva and Fernandinho are undoubtedly a pat in the snow to Guardiola. Under the leadership of Klopp, Liverpool entered New Year with a 7-point advantage. In England's top leagues, all leaders have all crowned the champion without exception. The situation is good and the Red Army reports Trident meetings every time. Manchester City has a good performance combined with an unbreakable defense, making them more optimistic.
Overall score
Manchester City starts 95 points, head coach 8 points, a total score of 103 points
Liverpool start 97 points, head coach 10 points, total score of 107 points
Manchester City (4-3-3)
Goalkeeper: Edson (8 points)
After 20 rounds, Edson was the only player in Manchester City to play every minute of the game, losing 16 goals and 18 games. Originally Edson and Allison went hand in hand with these two characters, but because Manchester City had a two-game losing knit some time ago, Edson was also a space between the Brazilian guy Raka, and his success rate was almost 17 percentage points behind his opponent . .
Right back: Walker (8 points)
The 28-year-old Walker is on top of his career, and during Guardiola, Walker is still making progress. At the defensive end, Walker completed 16 tackle, 22 interceptions and 16 clearings. On the offensive, he scored a goal and his speed was guaranteed that he could not easily be opened in the match with Ma.
Central defender: Stones (8 points)
Stones played much better than last season, with a one-on-one defensive success rate of 63.7% and a header success rate of 65.5%. Given Liverpool's heads like Van Dyck and Lovren, Stone's air defense is extremely critical. It is also worth mentioning that Stones completed the 1033 foot pass, with an accuracy of over 93%.
Central defender: Laporte (9 points)
Laporte is the Manchester City team in addition to goalkeeper Edson, another player who played in the first 20 rounds, either in the central defender or in the left back, called Laporte this season The best player on the Manchester City defense line ended 9 tackles, 21 interceptions and 50 clearances. It is worth mentioning that in all, Laporte made 1,739 passengers, who became second in the Premier League after Chelsea's Jorge.
Left back: Zinchenko (7 points)
Mendy was injured and Delf was banned from the red card, making Guardiola a small choice in the left. Ukrainian Koijinchenko is expected to usher in the fourth league match of the season. In the final round against Southampton, Zinchenko first scored a goal with a fatal error, and then Aguero helped break the net.
Midfielder: Fernandinho (9 points)
Despite the stars in the Manchester City team, Fernandinho's status is still no substitute. Previously, he missed two games with Crystal Palace and Leicester City. As a result, Manchester City lost the ball until the final round against Southampton. Fernandinho came back to help the team stop the losing strip. As the core of the front and back field, Fernandinho passed a total of 1,341 times, ranked second in the team's second Premier League, and also contributed 1 goal and 3 assisted.
Midfielder: Bernardo Silva (9 points)
Although Guardiola insisted that Debrauer was not seriously injured, he could not give a clear answer to whether Ding Ding could participate in this campaign. Guardiola, however, will not be too worried because Bernardo Silva is just as good, participated Portuguese in 19 of 20 rounds in the Premier League, 18 of whom were the first to start contributing 5 to the team. The ball has 5 assist.
Midfielder: David Silva (9 points)
Due to injuries in the strong dialogue with Chelsea, David Silva missed the next four games and did not officially return last week. As the main offensive organizer of Manchester City, his return is undoubtedly a blow in the snow to Guardiola. Since then, David Silva has scored 6 goals and helped 2 times this season, and Sane tied to the team's third score.
Striker: Sterling (10 points)
Sterling participated in 17 of the 20 rounds in the league, scoring 9 goals and 6 assists, ranked fifth in the scoring list and sixth in the assist list, and the state was exceptionally good. With excellent performances, Sterling's value has also increased to 120 million euros, which is only number two for De Blaunet in the team. In the final round against Southampton, although Sterling failed to raise the target to double digits, his cross made the opposite defender arrogant.
Forward: True (9 points)
Although Sanne participated in 18 of the 20 rounds in the league, only 12 of them started, but he contributed 6 goals and 7 helped the team. Efficiency is staggering. But the last time Sanet made a contribution to Manchester City in the league or a match with Watford on December 4 last year, it has been a whole month.
Forward: Aguero (9 points)
In the last round of Manchester City, Southampton defeated 3-1, Aguero scored the first league goal since last year's double eleven Man City Derby. From now on, Argentine data in the season 9 goals and 5 assists. It is worth mentioning that Aguero scored a Premier League record in the Premier League home team against Liverpool in the last six seasons.
Main Trainer: Guardiola (8 points)
Manchester City's two-game draw at the end of last year made the team 7 points in Liverpool in the football field. If the game cannot score three points at home, the situation will be very serious. But in Klopp's eyes, Guardiola basically did not ask for anything cheap, has lost opponents seven times, making Shou Shu the greatest nemesis of his career.
Liverpool (4-3-3)
Goalkeeper: Allison (9 points)
The two teams in this campaign are the national gates in Brazil # 1 and # 2, and the battle between them is quite interesting. After the first 20 rounds, Allison scored 12 games and lost only 8 goals. Both figures were first placed in the Premier League's main goalie. The success rate was 85.2%, which was a horror. He was right in front of Edson. .
Right back: Arnold (8 points)
The 20-year-old Englishman has already occupied Liverpool's biggest right-back position, contributing 1 goal and 3 helping the team. Arnold's cross quality is good, bow and speed are good, and defensive skills are steadily improving. Due to Arnold's rise, the original headback, Klein, has not been able to play, and it may be Cardiff City in the winter window.
Central defender: Lovren (8 points)
Both Gomez and Matip are injured, which means that Klopp will not rotate the Lovren + Van Dyck midfield game. The lov's headline is unique, averaging 5 headers per. Games, first ranking in Liverpool, and his one-to-one defensive success rate is 69%. At the end of last month, the 4-0 win over Newcastle, Lovren also won the first season goal.
Central defender: Van Dyke (10 points)
The reason Liverpool can occupy the first place in the positions, besides the sharp trident is still sharp, the most important is the significant improvement of defensive ability. In 20 rounds of the league, Liverpool lost only 8 goals. As the depth of the defense, Van Dyck is a great achievement. The data shows that his one-on-one defensive success rate and header success rate is close to 75%, meaning any opponent can't get cheap on him, it's the absolute dominant achievement. You're welcome, Van Dyke is the strongest defender in the Premier League today.
Left back: Robertson (8 points)
After the first 20 rounds, Robertson missed only two games, completed 26 tackles, 15 eavesdroppers and 29 clearers. In the offensive, he scored 3 assistants, second only to Salah and tied to Fermino and Arnold. Other inside. It can be said that the promotion and recycling of Robertson and Arnold are two important achievements during Klopp's teaching hours.
Midfielder: Wiener Dum (8 points)
Although Liverpool spent a lot of money introducing Fabiano, but it didn't shoot Weinaldum's position, he missed only one game in the first 20 rounds, finishing 989 passes, the accuracy of 91.6% being the team's crown. In addition, there were 11 tackles, 10 eavesdroppers and 12 clearers, and scored a goal. It is worth mentioning that Wiener Dum had beaten Manchester City in the Premier League last season.
Midfielder: Henderson (8 points)
Liverpool captain has only 9 league starts this season, but given Manchester City's strong midfield play, Henderson, who has a good defensive ability, has the opportunity to enter the start list. His strong will to fight will increase morale and stimulate the potential of his teammates.
Midfielder: Fabiano (9 points)
Fabioño's latest performance has finally made Liverpool fans feel for the money. In the four leagues he recently participated in, Fabigno scored 1 goal and scored 2 to help Reds win the championship. Open the city of Manchester 7 points. In addition to the attack, the Brazilians should actively participate in the defense and ease the pressure of the defense.
Forward: Salah (10 points)
In the last month, Salah has opened the god state, scoring 7 goals in seven league matches and finishing 4 assists. The last three Premier League games were staged in the field. From now on, Premier League MVP has scored 13 goals last season, only behind Kane and Obama I am first placed in the scoring list, and the assist list is tied for third with Sane and Eriksson. It is worth mentioning that Salah directly participated in 5 goals (3 goals and 2 assistants) in the last four scenes against Manchester City.
Forward: Mane (9 points)
After the last round of Arsenal City Gate, Manes data this season has reached 8 goals and 1 assists, the team's second score after Salah. In addition, Manchester City is a favorite opponent of Mane. Senegalese had previously defeated the Blue Moon in the Premier League four times, second only for the six games against Crystal Palace.
Forward: Fermino (10 points)
With a hat trick in the last strong dialogue with Arsenal, Fermino has surpassed his friend Coutinho with 43 goals and becomes the most scoring Brazilian player in the Premier League story and also makes individuals This season data rose to 7 goals and 3 assists. Like the other two partners of the Trident warrior, Philmino is also a sight to see Manchester City. He has scored 6 goals (3 goals and 3 assists) in the last seven times in the Premier League against Blue Moon.
Main Trainer: Klopp (10 points)
Under the leadership of Klopp, Liverpool entered the new year with a 7-point advantage. In England's top league history, all leaders were crowned masters without exception. However, Klopp should also be wary of the so-called "January Curse", because since he took over Liverpool, Shou Shu scored only 9 wins, 8 moves and 7 losses in 24 matches in January.
(Only produced by Sohu Sports) Printed again without permission Go back to Sohu and see more
Responsible editor:
Disclaimer: This article only represents the author himself, Sohu is the information publishing platform, and Sohu only provides information storage space services.
from
Source link