The butcher, similar to Egyptian star Mohamed Salah, revealed the strangest positions that happened to him because of this resemblance.
Mohammed Ibrahim Ahmed, an Egyptian butcher working for the first slaughterhouse company in Kuwait, ignited his image while practicing his work in the slaughterhouse in Kuwait and standing among the victims under Eid al-Adha, social networking sites because many believed Salah, and they take pictures with him.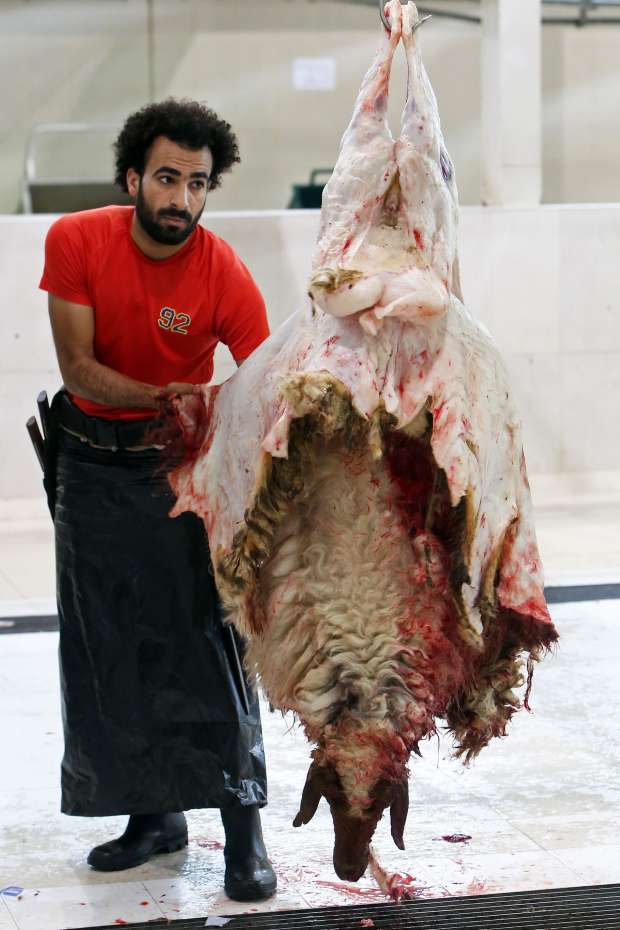 The Egyptian butcher like Salah was facing situations and jokes because of the strange similarity, one of them said in a press release: "Airport security in Egypt was addressed to me and left me from a private gate on I Salah and Mmsdokh I change not Salah after they have passports. "
"Similarly, Momo, who is about 28 years old," he added, "and at Farwaniya Hospital in Kuwait, the receptionist refused to register my name without a card to make sure I was not Salah even though I cut them, but they insisted on the card. " ".
Mohamed, who is a supporter of Abu Makkah and has seen Liverpool's Champions League victory over Chelsea in the European Super Cup, says the similarity between him and Salah does not cause him any problems at all. And I am honored. "
He ended the Egyptian butcher similar to Salah, saying, "My daughter named Bushra, then nine months, I would call it Mecca, but because it was the firstborn in the house called Bushra, and yet everyone calls me Abu Mecca."