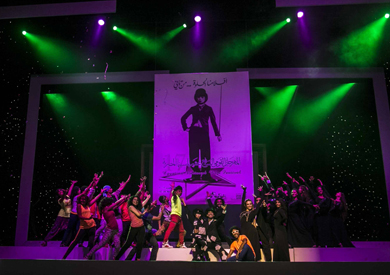 ASHA


Posted in:
Wednesday, November 14, 2018 – 15:06
| Last updated:
Wednesday, November 14, 2018 – 15:06

The 22nd session of the National Theater of Egyptian Cinema organized by the Culture Development Fund sector will be held next Sunday at the small theater of the Egyptian Opera House.
The closing ceremony will witness the director and great critic Sayed Said, the great artist Hussein Fahmy, the great artist Nadia El Gendy, the director of photography Mahmoud Abdel Samie, Monaita El Sayes, Dean of the coordinating coordinators Mahmoud El Maghrabi and the Dean of Photographers Mohamed Bakr .
Dr. Inas Abdel-Dayem, Culture Minister and Director Samir Seif, the President of the Festival, will award prices for short, short, documentary and animated competitions. Fathi Abdel Wahab, Head of the Cultural Development Fund, said that the two prizes amount to LE 148 million.
Seventeen films, including 6 films in the first work contest, 48 short films, including 16 first-time films, 16 films over 15 minutes, including 9 first-time films, 19 movies, up to 15 minutes including 10 movies His first work, 21 animated movies including 7 first films.
The jury included director Mohamed Abdel Aziz as president and members of Suhair El Morshedi, director Ahmed Ahmed Atef, director Mona El Sabban, director of photography Nancy Abdel Fattah, composer Tamer Karwan, decorator Yahya Allam.
The jury consisted of director Hany Khalife, journalist and researcher Safa al-Leithi, media teacher Mervat Abu Auf, Nabil al-Mutini, animation professor at the Higher Institute of Biochemistry and critic Mohammed Nasr.
The festival was held in Cairo, Alexandria, Assiut, Minya, Ismailia, Port Said, South Sinai, Aswan, Luxor, Shalatin, Tanta, Matrouh and Damanhour.