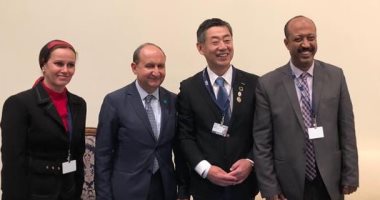 Eng. Amr Nassar, Trade and Industry Minister, in addition to the 14th Conference of the Parties to the Convention on Biological Diversity in Sharm El Sheikh, met with Yozuki Saraya, President of Saraya Japan, one of the world's leading companies in the production and processing of food products, oils and health and hygiene articles. Currently working in the industry based on extracting oils from the Jojoba factory in Egypt, meeting meeting engineer Hanan Al-Hadari, Rapporteur of the Industry Council for Technology and Innovation.
Nassar said that the meeting dealt with the company's investments on the Egyptian market currently worth about $ 10 million in an industrial complex consisting of 3 factories specializing in extracting oils from the Jojoba factory and its use in cosmetic industries and a sugar-producing plant heat price, Al Bayoui Diesel ", points out that the first phase of the complex is currently under construction, with a total area of ​​20,000 square meters in Ain Sukhna.
According to the company's plan, the complex will be the largest complex in the world for the manufacture of cosmetics and the pharmaceutical industry. The complex will also provide approximately 1500 new jobs.
Nassar pointed out that the ministry is urgent to provide all forms of support for foreign investors who want to pump their investments on the Egyptian market and point out the importance of encouraging manufacturers to benefit from the extraction of oil from the factory Jojoba as Egypt has a suitable environment for the cultivation of This kind of plants produce the best types of Jojoba in the world.
Yozuki Saraya, president of Saraya Japan, pointed out for the company's concern to expand its investments in the various productive sectors of public health products, pointing out that Egypt is an important manufacturing and marketing center for its products at regional and continental level
Saraya added that the company's headquarters are located in Osaka, Japan. The company has 33 branches in 23 countries worldwide, including 4 branches in Africa, 4 branches in Europe, 19 in Asia and Pacific and 6 in North America..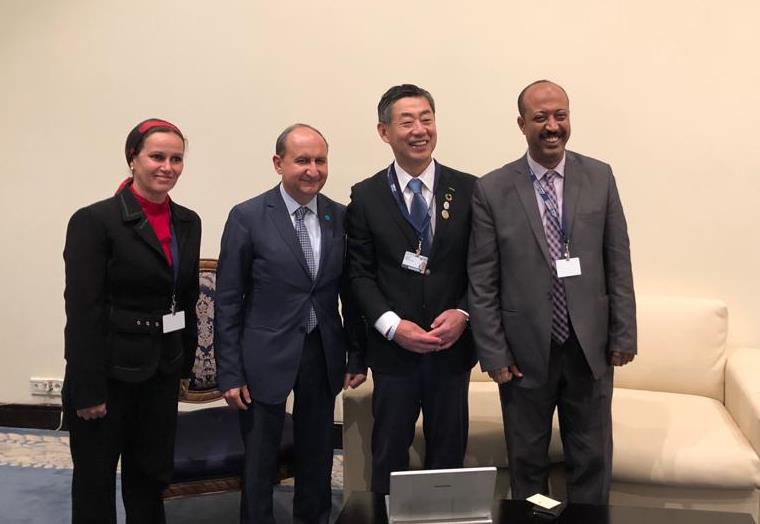 Source link