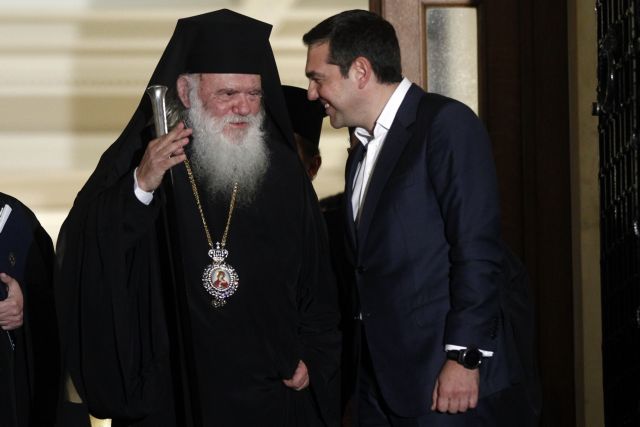 [ad_1]
Respect for the state church agreement, the Athena Union, which issued a communication on the new relations proposed and presented by Mr. Tsipra and Ieronymos.
"The Athenian Union is skeptical and cautious about proposing to change the employment relationship and exploit controversial property," said the announcement, adding that "while it is a positive step that the priests cease to be civil servants, we are completely disagree with the simultaneous bold government funding of the Church of Greece ".
It also emphasizes that "the cost of wages received by the church increases with an indeterminate amount, which comes from the exploitation of property where the church of Greece had no previous right without even specifying the period for which it will be paid."
"It forced the law of 1945"
At the same time, it is emphasized that "it is regrettable and outrageous that the wrong job of the presidents through the assignment of property from church to state is wrong and misleading" and it is argued that "the priest's state wages were not paid in return for land".
"It began with the forced law of 1945, which stipulates that the church would give 25% of revenues from all temples to the state, which later increased to 35%.
"Not only was this fee consistently paid, but it was abolished later, while the payroll was unchanged. It is understandable that it should end, as it has already been heavily burdened on the state," added to the Athenian Union, reiterating its position for full economic and administrative separation of church state and taxation of all religious organizations of any religion.
[ad_2]
Source link