Doni compares the number of viewers in several theaters in Jakarta.
The venues in Hanum & Rangga film studios are still filled with green.
There are only a few red chairs.
On the other hand, many places in the film studio A Man Called Ahok already red.
Even in some cinema studios, all chairs are marked in red.
When the image was uploaded, Doni wrote the caption: "The number of viewers (Green) is very different * Emoji laughs. There is also an empty emoji * laughing"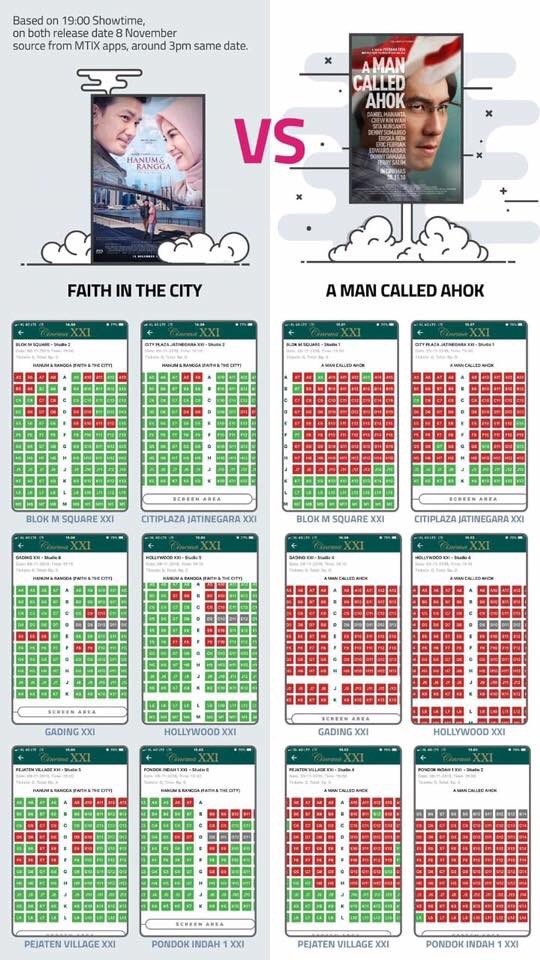 Netizens uploads were widely shared and immediately became the spotlight.
But many Wargane actually caught Donis mistakes.
Apparently Doni missed the number of viewers in the movies.
Doni thinks that the green chair means it has been sold, while the red color indicates that the chair is still empty.