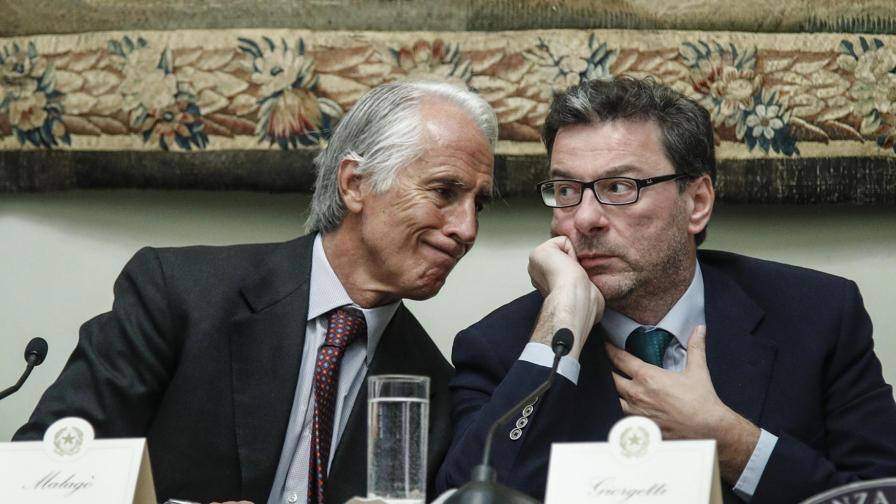 Giovanni Malag, President of Coni, with Giancarlo Giorgetti, Deputy Presidency of the ANSA Council
"Let's not call the reform, this is the occupation of the Olympic Committee. They want to make us a tour operator." He does not use the word, Giovanni Malag. CONI's President transforms his speech at the opening of the extraordinary national council convened to discuss the government's bill in a ground that is both a defense and an attack. "CONI is undoubtedly the most prestigious Olympic committee in the world today, with the government's reform would undoubtedly be the last." Malag swears he does not want to make controversy and wants to be "constructive" but lowers the shots: "The government has a wrong and deeply unfair idea – he says." It does not respect the great story of Coni. Even during fascism we had not gone so far ".
Policy –
In detail, "this is not a sports reform, do not be fooled – say to federal presidents, associated disciplines and promotional bodies – just an exact political will to transform the women. A very long intervention that grows in tone and content. Malag rips applause and also a standing ovation when he says, "I do not renounce the league title, the Italian flag, our respectable story for a political will." He swears he does not want to make war, but "I can not accept all this." Especially – he wondering, "why a new 100% owned company should physically make a contribution? If you just want to uncheck a check, I do not understand. If you want to determine the criteria instead, it is unacceptable to me. "
business –
What is the fall point? "I do not know, we are willing to negotiate until the end, we will continue to meet. There is also a problem with time, in a few days we have to go to Tokyo to present Milan-Cortina's candidacy as we shed at sea also? ". And then, the battle for the Asian games since 2020 has come to life. "We have already received Olympic cards, how can we change the current criteria?". Concepts that are put into a document that receives all support from the Riksdag. "A monstrous, resounding problem – Malag closes." My termination I do not abandon the ship ". And already appealing applause.
Source link