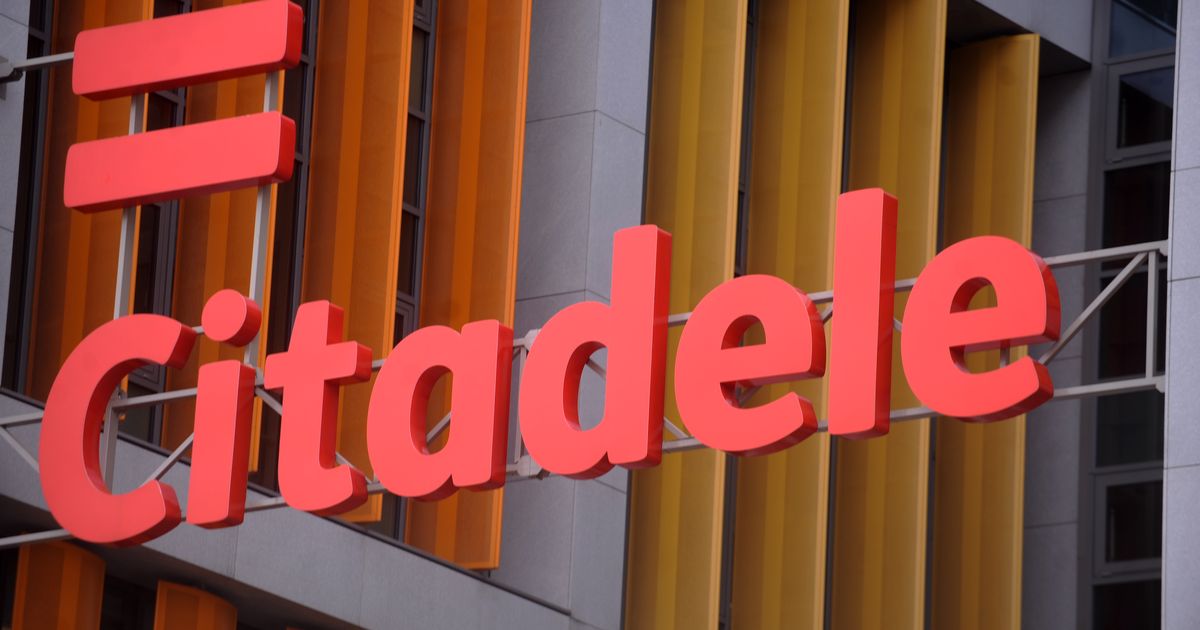 She admitted that the bank could not say exactly how many of them were "PNB Bank" customers, but that there was a huge influx of new customers.
Volksone reported that on average people apply for about 150 cards a day at Citadele Bank, while the total number of applications from all channels on Friday was about 1,000.
More than 200 customers used the "Become a Customer" form on the bank's website Friday, 138 customers applied for an account and debit card using the mobile app, and 608 customer applications were opened in branches.
According to Volkone, the bank's "Cloud Branch" received more than 4,000 calls on Friday. "Today we are able to handle all incoming calls – there are no more pending calls, and we can also actively call back customers who were unable to provide a full service yesterday and tomorrow," said a spokesman for the bank.
Volksone recalled that the payment of guaranteed compensation to "PNB banka" customers will not begin until August 22, so Citadele urges customers not to go to bank branches. Currently, the bank can only help PNB Bank customers by issuing and announcing a scheme that will run from August 22, a company spokeswoman added.
She said the queues in the branches are very long and reach up to 70 people. At the same time, Volksone stated that the banks are working for the last customer on Friday and today.
Citadele encourages its existing customers to be patient and reminds them that many activities can be done through the mobile app and online banking. Citadele encourages as many people as possible to use these channels to open accounts.
Customers of "PNB banka" will be able to receive a guaranteed compensation of up to EUR 100,000 per Aug. 22, said Elena Lebedeva, head of the Resolution and Guarantee Fund of the Finance and Capital Markets Commission (FCMC) at a news conference Saturday.
Citadele Bank pays guaranteed compensation to PNB Bank's customers.
Residents of Latvia who have an active account with a debit card or active Citadele Online Banking application must complete a Guaranteed Compensation application through the Internet Banking or Citadele branch, resulting in the person's guaranteed compensation being credited to that person's Citadel account.
Meanwhile, Latvian residents who do not have a Citadel account will have to go to the bank's branches but will then be able to receive money by transferring to an account at any institution.
Foreign residents should call Citadele Bank and make an appointment. The person can then go to a bank branch in Riga, Republic Square 2A, and receive a guaranteed reward by bank transfer to any institution.
Legal entities should call Citadele Bank and make an appointment. You will then need to go to one of the bank's designated branches to receive a guaranteed bank transfer reward to any financial institution.
Taking into account that a significant portion of "PNB banka" is the recipient of pensions and benefits, FCMC and Citadele banka work closely with SSIA to ensure that their customers receive pensions and benefits as quickly and easily as possible.
People who receive a benefit or pension from SSIA and who have an account with Citadele banka do not have to go to the branch of this bank. The guaranteed compensation is automatically transferred to Citadele's bank account, but the bank advisor will inform SSIA of future payments to Citadele Bank. Within six months from the beginning of the indemnity payment, the person must confirm to SSIA whether they wish to continue receiving payments in this bank.
Meanwhile, individuals receiving SSSA benefits or pensions who do not have a Citadele Bank account are required to go to certain "PNB Bank" branches from August 22 with a passport or ID card with them to sign documents. The person automatically opens an account in Citadele Bank and receives a guaranteed reward. You must also complete an application to SSIA to receive additional benefits or pensions from Citadele Bank or notify SSIA of its desire to receive it in another bank account.
Source link