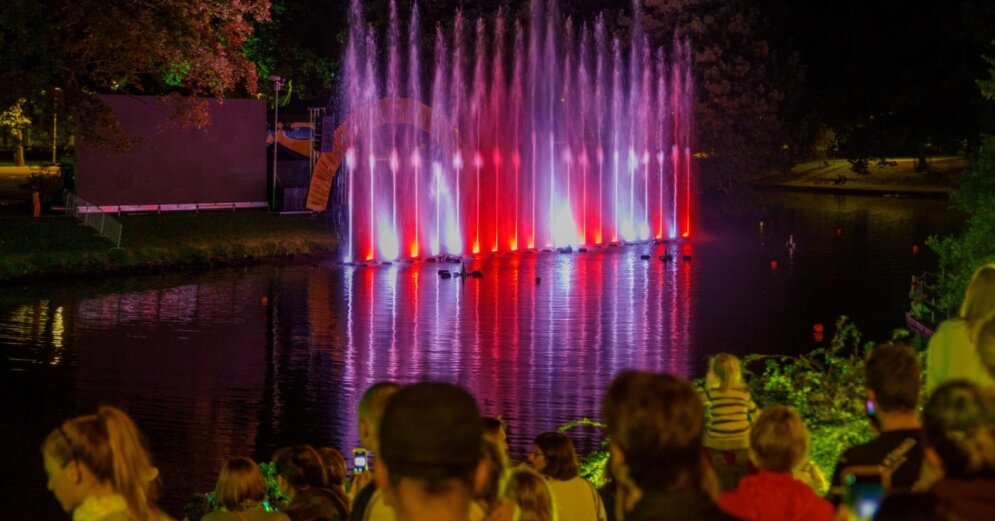 On the first day of the Riga City Festival, a traditional event was held in honor of Riga's 50-year-old married couple, classical music was heard on Dome Square, and a fountain and light show were on the city's canal.
The Latvian Academy of Music (JVLMA) 100th Anniversary Concert "Couples" in Dome Square, where two stylishly different and bright collectives – JVLMA Baroque Orchestra and Riga Dome Choir School big band performed.
Elina Šimkus, Ilze Grēve-Skaraine, Teresa Gretere, Monta Martinson, Rinald Kandalincev, Maija Klavina, Kristine Stumbure and Mauro Pincharoli performed with the Baroque Orchestra. In the big band, soloists were composed – the instrumentalists Kārlis Vanags, Indrikis Veitners, Madars Kalniņš, Dominiks Vishņauskas, Nefs Irizari, Peteris Liepiņš, Artis Orubs and singer Evilene Protektore.
Here is a photo tour of these events:
It is strictly prohibited to use the materials published by DELFI on other web portals, mass media or anywhere, and to distribute, translate, copy, reproduce or otherwise manipulate the materials published by DELFI without the written permission of DELFI DELFI, but if permission is obtained, must be identified as the source of the published material.