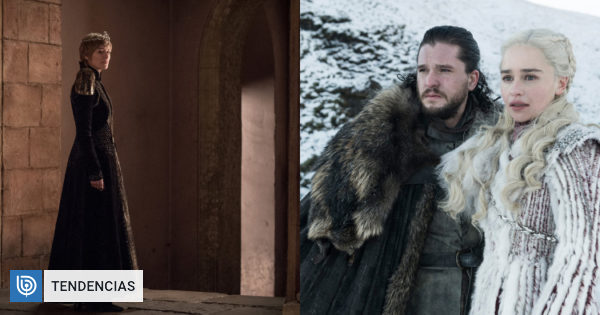 This Wednesday, HBO has released first promotional photos of the last season of Game of Thrones, its star series, which is expressed by its eighth cycle.
In the pictures you can for the first time see all the main characters in the production, including Cersei, Jamie and Tyrion Lannister, as well as Arya, Bran and Sansa Stark, among others.
So far, only two very short advances of the first episode of the new season have been released, with only Sansa, Jon Snow and Daenery's Targaryen being seen.
In the sequences you can see the dragon's mother who arrives at Winterfell next to the king in the north, where they receive a tense Sansa. With a rather cautious expression, it tells Daenerys: "Winterfell is yours, your highness".
The new season of Game of Thrones will begin to issue Sunday April 14thWhile the end will arrive on May 19, send an episode a week.
According to information leaked in January of a French television network, the first two chapters of the last cycle – out of a total of 6 – will be 60 minutes (1 hour). Meanwhile, the next 4 will be 80 minutes (1 hour and 20 minutes).
All these numbers would be approximate, and if that were true, it would mean that the first two chapters would have the same duration as the rest of the episodes in the previous seasons, which were between 50 and 60 minutes, were only the last 4 long durations.
It would also mean that the total duration of the last season would be about 7 and a half hours.
Game of Throneswhose broadcast began in 2011 is inspired by the saga of books Song of ice and fire, by George R.R. Martin.
Below you can see all the pictures.