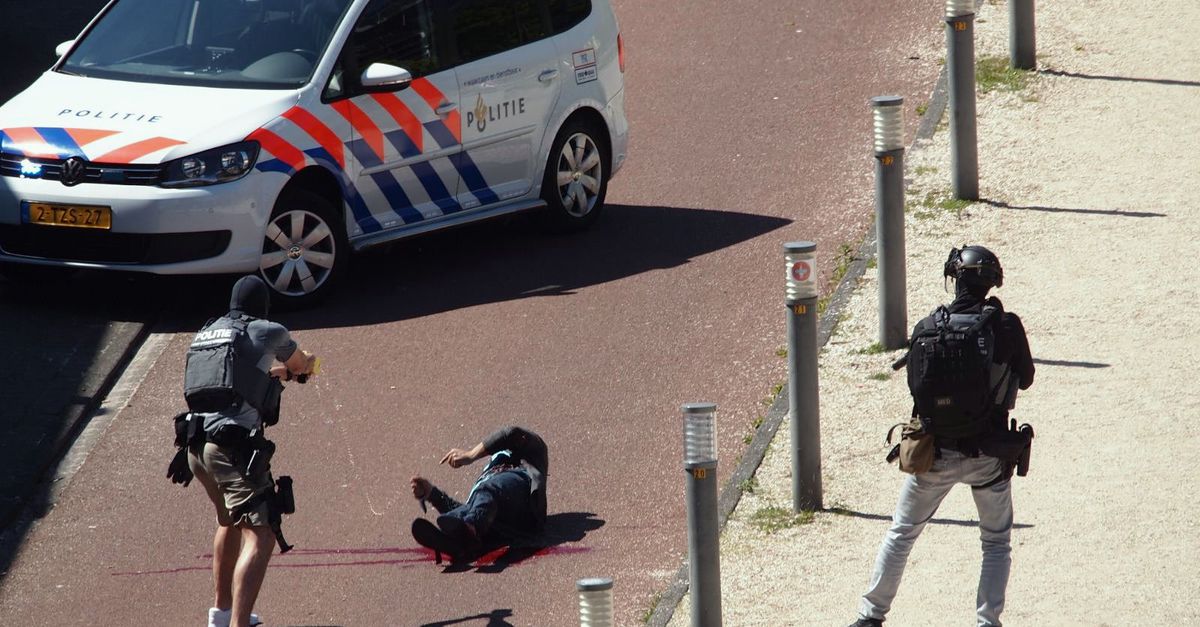 The agents who used their firearms during the arrest of Malek F., who shot three people in The Hague in early May, acted legally according to the prosecutor's office. Police act was in line with official instructions, reports OM after investigation of the National Criminal Investigation Department.
IF assuming F. had a terrorist motivation for his action. On May 5, 32-year-old Syrian three passers-byers pushed near The Hague's Dutch Rail Station. The carotid artery was affected by one of the victims. In the arrest of F., three agents shot nine times, two of which warned shot and seven directed shot.
Also read: OM: knife dragon The Hague had a terrorist motive


Shot on the legs
Despite the warnings, F. refused to lay down the knife. The agents therefore had reason to fear for their lives, concludes OM. Then two cops shot into the legs at the same time. Then, F.'s attitude remained threatening, so the policemen shot again on their legs. Thereafter, the particular device received the suspect under control and was arrested with a taser.
Whether the court agrees with the prosecutor's office remains to be seen. In October, there was already a pro forma session, the substantive handling of the trial begins in January. The process is held in the extraordinary court in Schiphol. F. remains in charge of penitentiary Vught in the department of terrorists. According to F. Lawyer, the defendant suffers from psychological problems and there was no question of a terrorist offense.
Source link