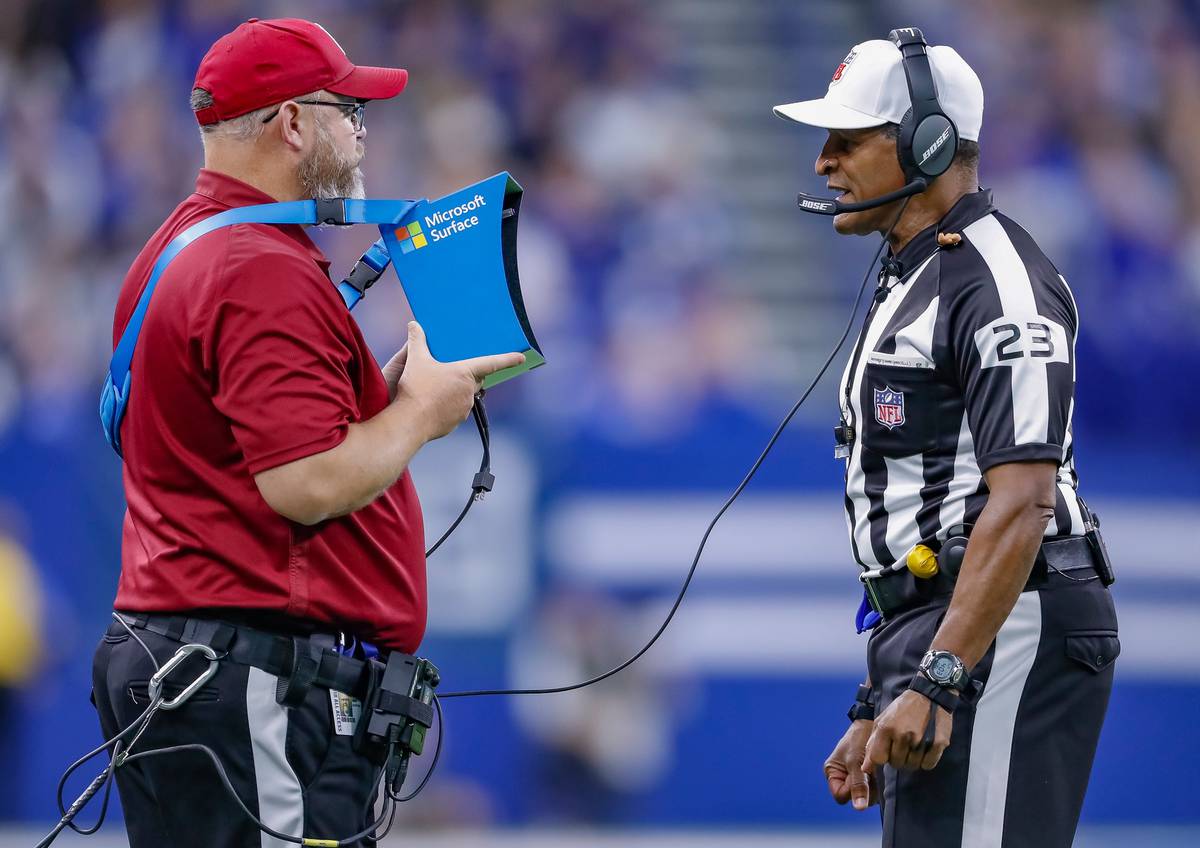 Here's what I should not do: I will not spend all the columns that argue for the rights and mistakes of the decision to abandon Sam Underhill's "attempt" against all blacks.
Some very good British rugby writers have become so stupid by claiming that there was no clear evidence that Courtney Lawes was offside at the ruck which led him to download TJ Perenara, an act that sent Underhill rummy into the cabbage while he discombobulating the defensive angles of Beauden Barrett.
If Lawes was not offside then climate change is a hoax and Magellan's ship actually ran across the edge of a flat ground and we are all slaves to a fake science conspiracy.
When Marius Jonker was asked to rule this game of Jerome Garces, a referee who was not hired by New Zealand's delight after last year's Lions series, he had no choice but to acknowledge the infringement.
Regardless of whether he would ever be asked to watch the replay, it's a lot, and there is more logical English dissatisfaction. Even New Zealand, whose mood does not sit on a bell curve that is reflected by rugby results, can see that poetry justice in the All Blacks is being beat in the way after an afternoon packed with miserable boxing.
English could also feel righteous driven by a non-decision, even later in the procedure. As spotted by my eagerness colleague Patrick McKendry, in the game's dying moments with England in possession and attack, substitute Ofa Tuaf Ungafasi tackles an English player and makes no attempt to let him go. It is, according to rugby's flexible standards, a clear and obvious violation that would have given the hosts a valid opportunity for three points.
This can be an endless game with suit and costume but it is meaningless. What is more interesting is the idea that one of these pin-defining TMO decisions or non-decisions could change next year's world cup in Japan.
Hi Where have you been the last 30 years or so?
With a minimum of research, let's count on the "clear and obvious" ways that world cups have been influenced by officials.
Let's start in the foggy depths of time in a small place called Concord Oval in Sydney's inner west. France won a pulsating semifinal with a sensational Serge Blanco try five minutes in injured time. It is still considered by many to be the biggest World Cup match ever played.
The trial should never have been.
French lock Alain Lorieux was a mile off the side from Patrice Lagiset's centering park, Laurent Rodriguez hit the ball before making the final pass to Blanco, probably in contact before he pulled down.
Forget it.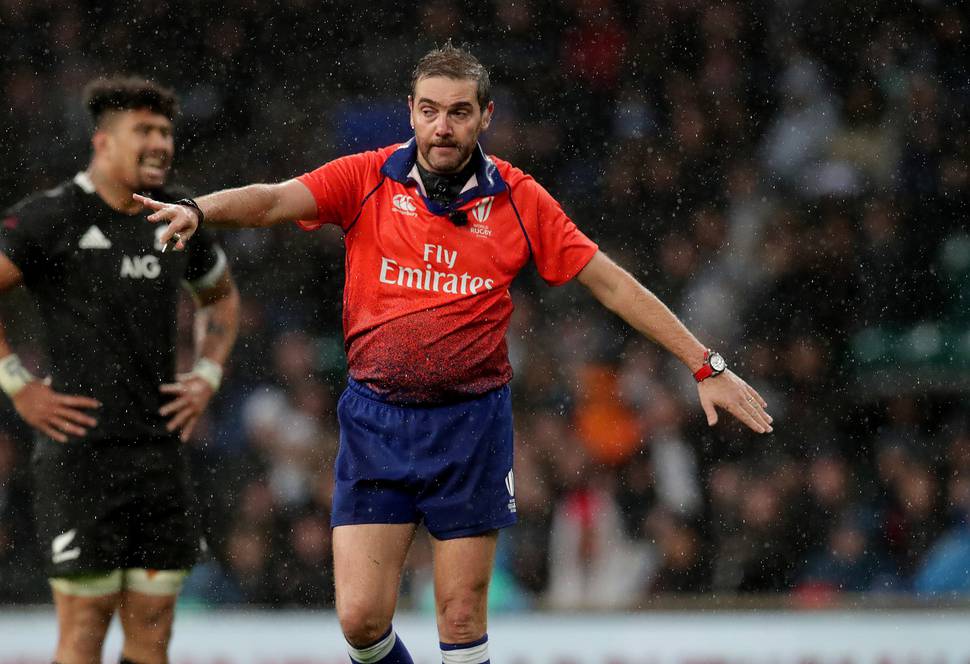 Let's jump over 1991 and continue to South Africa where the story remains that rugby – a broken sport in South Africa's troubled history – finally united after the charismatic black leader Nelson Mandela bears the Springbok star of African captain Francois Pienaar.
History is written by the winners, just as much less attention is given to extremely happy circumstances where they made the final. Welsh judge Derek Bevan denied France's Abdel Benazzi what saw a clear attempt in the dying minutes of their semifinal and South Africa climbed 19-15. (Bevan, to his embarrassment, would later be awarded a gold watch by South African rugby supremo Louis Luyt.)
While Bevan was never one to acknowledge mistakes, at least Paddy Brien had the good grace to admit to his portfolio of bad decisions that cost Fiji some hope of victory in a loss for 19-28 to France in 1999. How could that world cup have has been put on his head is Fiji made a deserved upset.
Four years later, Mils Muliaina was unhappy to have an early attempt ruled out that could have changed the course of All Black's semifinal against Australia. In the end, South African Andre Watson retained almost the only Wallabies in the match against a much harder England eight, but the correct result probably arose in both matches.
Remember Cardiff, 2007? Of course you do it. The ridiculous yellow card against Luke McAlister; Passed from Damien Traille to Freddie Michalak who was just slightly less forward than Joe Montana's famous completion to Dwight Clark; France's "flawless" discipline for the whole of the second half.
Move on…
All Blacks got a revenge against France in the 2011 final when Craig Joubert seemed to ignore obvious crimes by Andrew Hore and Jerome Kaino as the hosts climbed on a sphincter-clenching 8-7 joint.
Last time around the same ref struck a rushed retreat after committing a late penalty in a certain finals final in Australia and Scotland.
The point of this trip along the mining track is not to spoil the refs who have an almost impossible job, or even to free the injustice.
It is to mark the fact that every Rugby World Cup has enabled one or two big calls. Next comes also, no doubt.
The only worth debate is the mechanism you use to try to minimize the poor decisions.
Video technology does not go away. The idea that we can go back to the good old days where the judge's word is final is stupid on two points: the old days were not so good; and every mug on the couch now has access to 12 different, near instant replays so why would not you afford the punishment the same luxury.
How to decide what guarantees a playback is the conference room.
Any wrong decision affects the outcome of a match hypothetically, regardless of whether it is an incorrect throw to an exhibition at the first minute or the wrong award of a try in the 76th. It is obvious that you can not return to any decision or position, otherwise you would not read this right now, you are still watching the last minute of the All Blacks England test.
But there must be a more elegant way to combine the officials' resources to act in real time to the complaints of the law.
It has been suggested that rugby assumes an NFL system where coaches can challenge what they think was bad decisions. It is an interesting concept, although the American football's fragmented character makes it easier to assume than rugby, where you can walk minutes between stops.
Should the challenges only apply to scoring games or could you overlook yellow cards and nasty games, which could ultimately lead to a much bigger outcome?
Or we can continue to crush as it is, place the decision and decision on officials already located on a weekly basis.
Anything that World Rugby chooses to go can be quite sure of one thing: if this time next year there will be at least one team struggling to overcome the fact that their World Cup ended with a referee error.
plus ça change.
–
All Blacks can make use of a signature performance in Dublin this weekend. Certainly, they will print 2018 with a blossoming in Rome but Italy is so weak and absent for business that the result becomes meaningless in addition to a pithy mail in the next edition of men in black.
For all intentions and useful purposes, the season's climaxes in Dublin determine on Sunday the team of Super Rugby World Rugby as the second best in the world.
All Black's record against good team this year has been spotty. If the chasing package plays over itself or if all blacks have climbed down to meet them, they are open to personal interpretation, but these eyes still believe an in-shape. New Zealand will still be too good for any other team on the planet.
The same eyes tell me that apart from testing against whipping boys Australia, All Blacks is underperforming.
Three times within two months, probably inferior teams have taken All Blacks to the thread.
On two occasions there were attenuating circumstances – South Africa gave 14 points in Wellington; The terrible weather in London – but the fact remains that you only need one thing to go wrong in the World Cup and you're left with four years of torment.
An excellent 80-minute show in Dublin will facilitate some creepy anxiety.

MIDWEEK LONG READ …
Yemen are racked in war and a large part of their population is racked by famine, but at least its football programs hang in there. From Deadspin.
Fabiano Caruana looks forward to returning to US chess to honor days not seen since Bobby Fischer. From time to time.
In the case of Fischer, it is worth returning to this classic lacerating profile / obit.
Source link