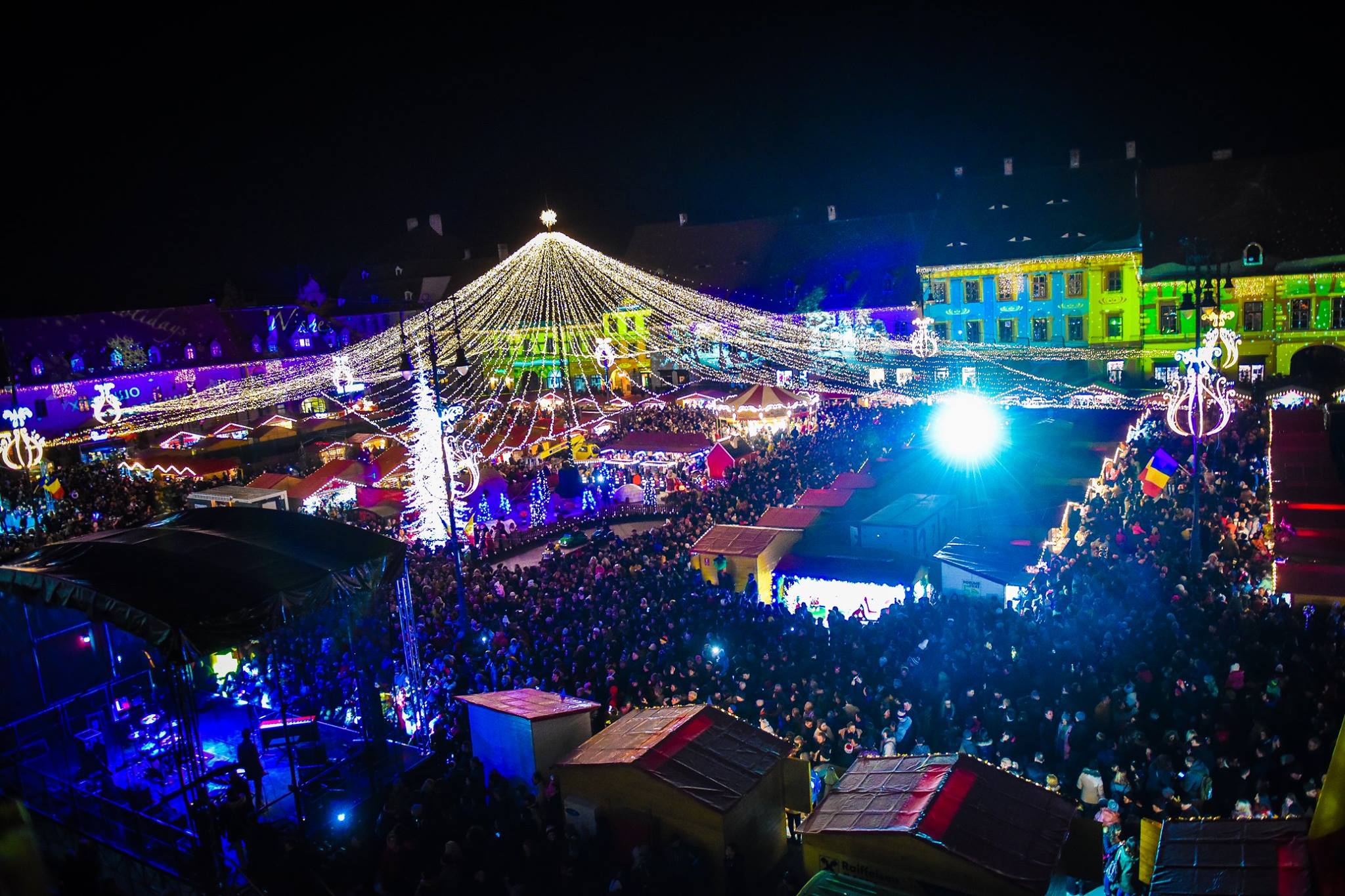 The inauguration was attended by approximately 10,000 people, and the surprises that the organizers prepared at this time were the most impressive.
The boxes on the market were placed so that they could count 100, but to be in the Centenary. Also on the buildings on the market were pictures of adventurous winters, with snow and decorated trees, projected. On a part of the fair there was a skating rink.
Andrei Dragan, the organizer of the Sibiu Christmas Fair, said the edition of the year is special and will mark that Romania will hold the EU presidency in the EU so that some of the walls of the buildings in Piaţa Mare are projecting happy holidays in most languages ​​in the world.
"We have an ice rink first and foremost. It's new, even though I had a skating rink and 4-5 years ago. We took it back and we're glad we did. Many have asked for it and we think it's a very suitable element. It's a modern, beautiful, minimalist skating rink, you can get closer to a few inches. Previously, it was a much more complicated construction, it may seem a little inappropriate for a center, "said Dragan.
The organizers also organized a tourist train that passes through Cetatea Strada, then pedestrian Nicolae Balcescu and returns to Stora torget.
This year's Christmas edition will end on January 3, 2019.
Photo: Facebook / Turnu Sfatului – Silvana Armat
---
Also read: Metrorex Paradox | While the union requires an increase of 42%, the company lends and imposes train to pay for works in Drumul Taberei
---