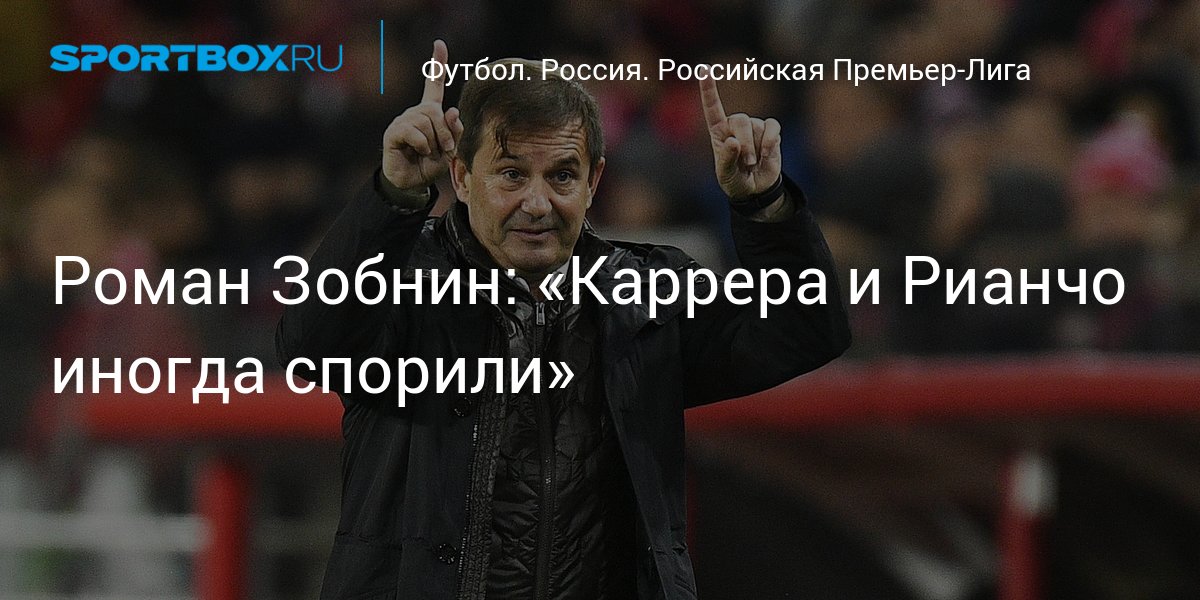 Raul Riancho / Photo: © RIA Novosti / Alexander Wilf
Spartak midfielder Roman Zobnin noted that the team's tactics with the departure to Massimo Carrera have not changed. Following the dismissal of the Italian specialist, assignments are carried out by the head coach of Raul Riancho.
– Directly on the construction of the game, Carrera's departure had no effect. Yet they look perfect. Since Riancho was involved in tactics from the start of the season? You can say that. In any case, the theory is led by the players Raul. Education, of course, they performed with Carrera 50 to 50. Somewhere caused Riancho, somewhere – Massimo. They also argued sometimes.
Carrera is the coach who trusted me. We worked with him for 2.5 years, and during this time Massimo believed in me. Of course, it's hard to share with people, but in my career it's not the first time. I'm used to Normal history for football. Each player must always be prepared for the coach's departure. "When there are defeats and more, there is no progress, obviously there are some changes," said Zobnin.