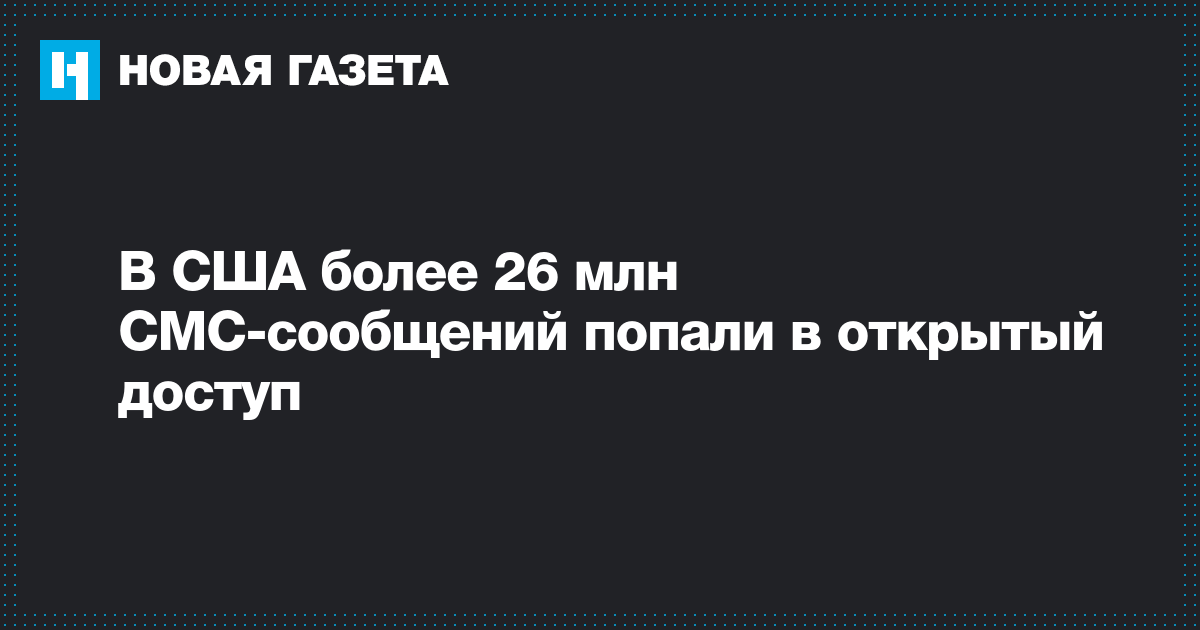 In the United States, a database of tens of millions of sms messages occurred due to open-source security breaches, TechCrunch writes.
The database is owned by Voxox, based in San Diego, California. Following a request from TechCrunch, the company removed from open access. At the time of closing, the database had more than 26 million text messages. Someone could track them almost real-time because the server was not password-protected.
"The amount of messages processed through the platform per minute, as evidenced by the database's visual interfaces, suggests that this figure may be higher," noted TechCrunch.
The publication contained in the database notifications with password reset codes for Microsoft accounts, two-factor Google Account verification codes, six-digit codes for access to Booking.com, and other information.
The client Voxox said that each entry in the database was detailed, it specified, including the recipient's phone number.
Co-founder and chief engineer in the company, Kevin Hertz, said the company is currently "investigating the problem."