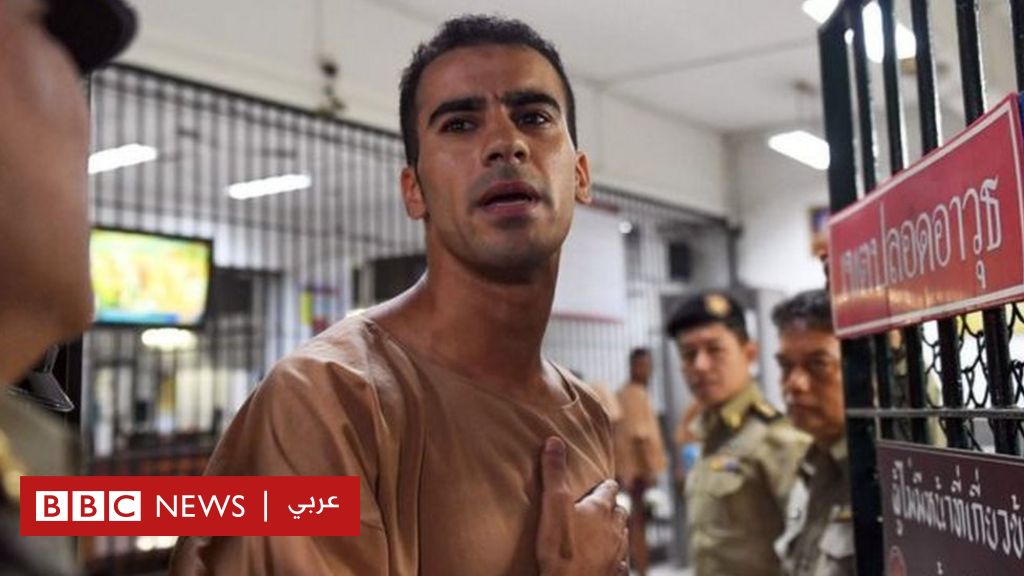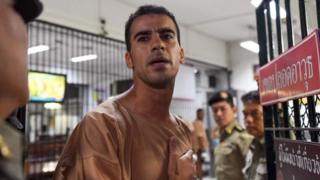 The Thai authorities released Bahrain football player Hakim Oreibi when Bahrain withdrew his extradition request.
Oreibi fled to Australia in 2014, obtained political asylum and joined a football club.
Thailand detained the player at Bangkok Airport on arrival in November on the basis of an Interpol arrest warrant at Bahrain's request.
A bahrain court sentenced Ureybi to absentia for 10 years to spur a police station.
Oreibi, 25, denies the charge against him and warned human rights activists that he could be tortured if he returned to Bahrain, especially as critics of his government.
FIFA requires Thailand release of Bahraini player
Emphasizes the issue of # Hakim_Aliibi before the match # Bahrain_Tayland
Bahraini's Foreign Ministry said in a statement that it was involved in the attack on state property and possession of fuel materials and received a special permit to participate in a football tournament in Qatar in December 2013, but was secretly smuggled to Iran.
His case raised significant controversy and was joined by prominent players who demanded his release.
The Australian Government, the International Football Association (FIFA) and the International Olympic Committee have also put pressure on Thailand not to extradite him to Bahrain.
A Thai official told the BBC on Monday that Thailand's public prosecutor had requested the court to terminate any action against Ureybi after Bahrain withdrew its extradition request.
Oreibi is expected to leave Thailand today for Australia.
The development came after Thai Foreign Minister visited Bahrain official last weekend and met with the leaders of the kingdom.
Craig Foster, Australia's former football captain and broadcaster, launched a campaign to release Hakim. He thanked the people and government of Thailand for the release of the player and did not become deported.
Oreibi is currently playing for the Pascoe Valley Club in Melbourne.
His wife told the BBC last week that his expulsion (to Bahrain) would put him at risk.
"I urge all countries to help Hakim because I know that if he is back there, he will be tortured and killed," she said.
Bahrain commented that Oreibi had been tried before an independent judiciary "because of involvement in violence and serious criminal acts, and there are no issues related to freedom of expression or opinion."
The Bahrain authorities have insisted on "securing their security" if he returns to the kingdom and has the right to appeal his sentence in absence.
Bahrain rights activists welcomed the release.
"This is a great victory for the human rights movement in Bahrain, Thailand and Australia, and even throughout the world," says Sayed Ahmed al-Wadai, from the London-based Bahrain Institute for Democracy and Democracy.
He added: "The wise suffering ended after 70 days because there was a clear public attitude and solidarity movement with him."
Source link