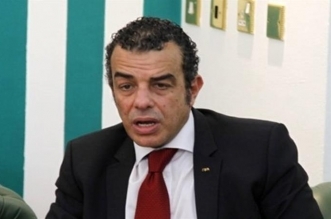 Fadl, Ghali and Matragi represented Ahli in Santiago Bernabeu
---
Zahira Adel Facebook Twitter
---
Khaled Murtaji, board member of Egypt Al Ahli, talked about the reasons for the visit of a Red Roof delegation to Real Madrid on Wednesday.
The delegation was united by Murtaji, Hossam Ghali, the Football Co-ordinator and Mohamed Fadl, the Executive Director, received by the Head of the Royal Club.
Officially – Walid Suleiman Announces His Pension Internationally
"The visit comes within the club's board, which requires continuous communication with international clubs to reach Al Ahly to the position that hosts it both internationally and in the light of the collaboration between Al Ahli and Real Madrid.
"We try to take advantage of the King, one of the oldest clubs in the world and in many files, especially the football, stadium and promotion file, in addition to the mass file."