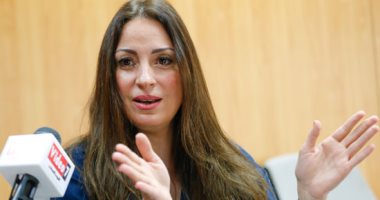 The artist Nermin al-Fiki revealed his personal mistakes. She said, "I don't know a lie, I'm a Troposh and not a diplomat. It's a mistake because diplomacy lasts a long life," explaining that one of its shortcomings is clarity and openness.
Regarding her non-marriage so far, Nermin said during her meeting with Said Younis in her Excellence: "At the beginning of my life I saw more than a few things, but my mother and I were in a difficult stage and tired since I was 16 years old. I was the only daughter I have time. I have many weddings because my mother and my servants were all my time. "
It is worth mentioning that the artist Nermin El-Fiki is currently participating in the second part of the series "Abu El Arousa", which is currently on the screen and has achieved great success. The first part, starring Sayed Ragab, Sawsan Badr, Medhat Saleh, Kamal, directed by Kamal Mansour.
Source link