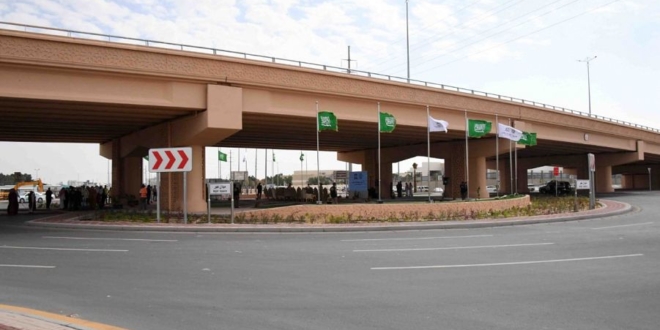 Photos .. At a cost of 106 million riyals and a length of 1 km .. Launch of the bridge of King Abdullah in Ahsa
Citizens – SPA
His royal prince Saud bin Nayef bin Abdulaziz, governor of the Eastern Region, today opened a bridge project between King Abdullah Road, Al-Hofuf and Al-Mabarz Road, Mecca Road and King Abdullah Road Interchange with Saladin Road. Al-Ahsa.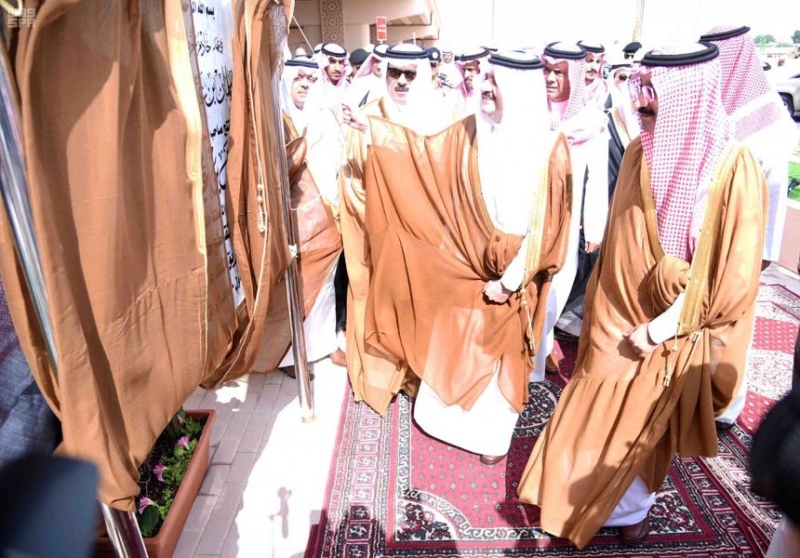 Upon the arrival of Prince of the Eastern Region to the location of the two projects, he revealed the memorial and listened to a detailed explanation of Amin Al-Ah's two ground projects.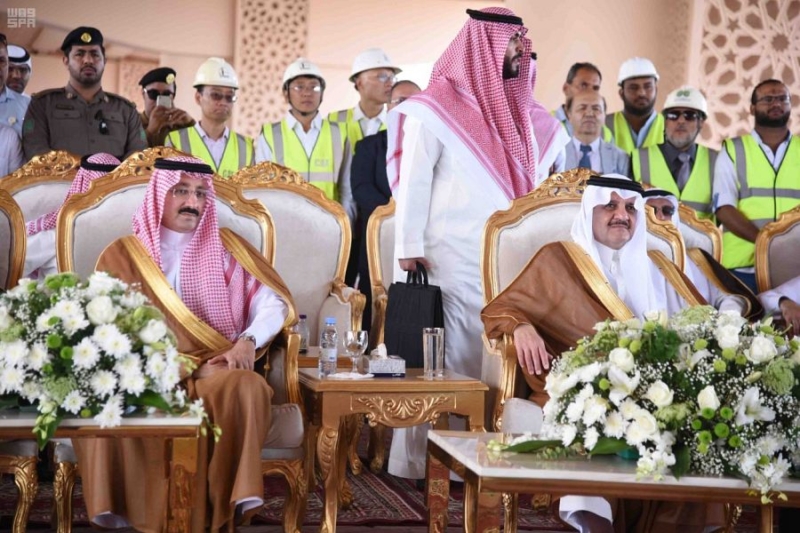 He also commended the opening of the two projects to contribute to a smooth traffic flow. He stressed the importance of observing all road safety factors from guidance and warning signs to preserve public safety for those who visit this road and cross in all county regions.
For his part, Amin said Al-Ahsa Eng. Adel Bin Mohammed Al-Mulhim said that the secretariat is constantly trying to improve planning and traffic solutions to achieve a clear structure of major roads and intersections, including the Abdullah Road, Al-Hofuf and Al-Mabarz Road, Mekka Road, Salah al Din, where the two bridges were built at a total cost of 106 million riyals with a length of 1 km and located on King Abdullah Road and close to each other so that they were carried out simultaneously.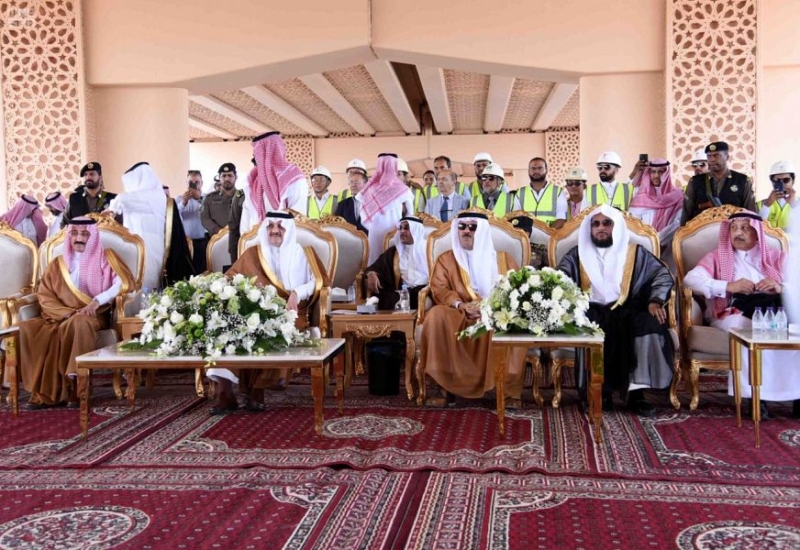 He pointed out that the secretariat aims through the two bridge projects to provide free and smooth traffic on King Abdullah Road "Al-Hofuf and Al-Mabarz" to become a smooth and uninterrupted traffic from northern Al Ahsa and south to Riyadh Road and vice versa Dammam North, The two projects are designed to be built on concrete wedges and the construction of an upper bridge for each crossing towards King Abdullah Road "Al-Hofuf and Al-Mabarz". The length of the concrete installation of the two bridges is approximately 1000 meters with a width of 26.3 meters. Bridge of 3 trails and pavements with a concrete barrier and an iron when the parties for each direction and lighting and barrier concrete separate both directions, and at the bottom of the two bridges the intersection creates fields and methods of design service to facilitate traffic to and from all methods of intersection, so that it is distributed in even flow.
Al-Mulhim said that the future heavy traffic will be considered in the direction of King Abdullah Road, Al-Hofuf and Al-Mabarz. The bridge between the towns of Hofuf and Al-Mabarz has been completed as a main link between Al-Ahsa north and south and between east and west. Of all existing wall borders and existing services.
He pointed out that the secretariat had prioritized the implementation of bridges and tunnel projects at major intersections to contribute to traffic flow and dismantling of traffic jams to facilitate the mobility of vehicles and reduce congestion at these intersections while keeping public security for residents in the area in terms of design and efficiency.