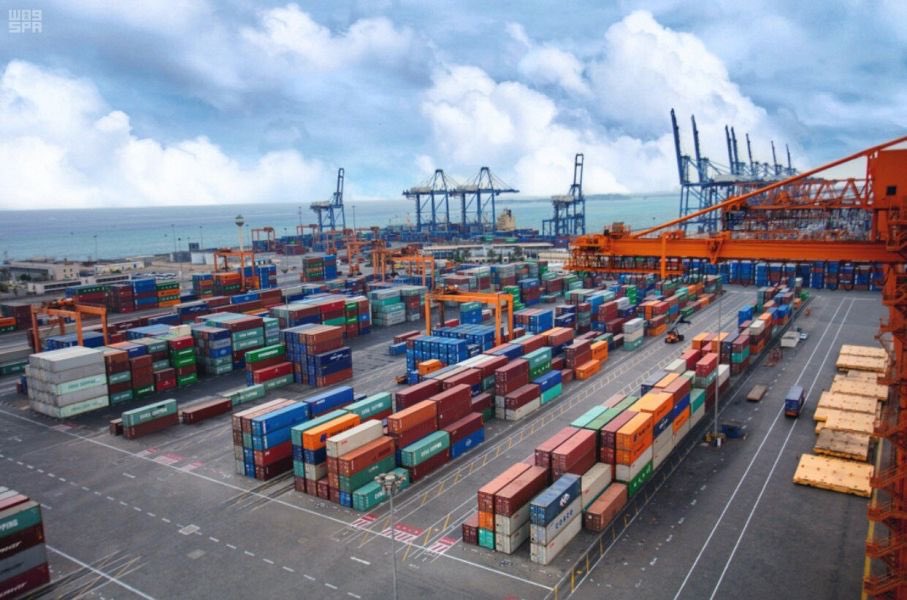 Saudi Arabian ports achieved growth in total tonnage management in the third quarter of 2018, by 78.39 million tonnes compared to the same period last year, which amounted to 76.50 million tonnes, an increase of 2.46% according to the statistical index issued by the Authority General Ports "Ports".
This is in line with Port's efforts to improve the operational and logistics services in the Saudi ports and to upgrade their capacity and capacity in line with the goals of the Kingdom Vision 2030.
It is worth mentioning that the public authority of ports is responsible for regulating the management of the Saudi ports and monitoring its operations and development, in line with the economic and developmental race witnessed by the Kingdom.
The Authority oversees nine Saudi ports, six commercial and two industrial ports, as well as the Ras Al Khair Mining Port, four of which overlook the Arabian Gulf and five on the Red Sea, which are equipped to receive different types of vessels and goods.
Source link