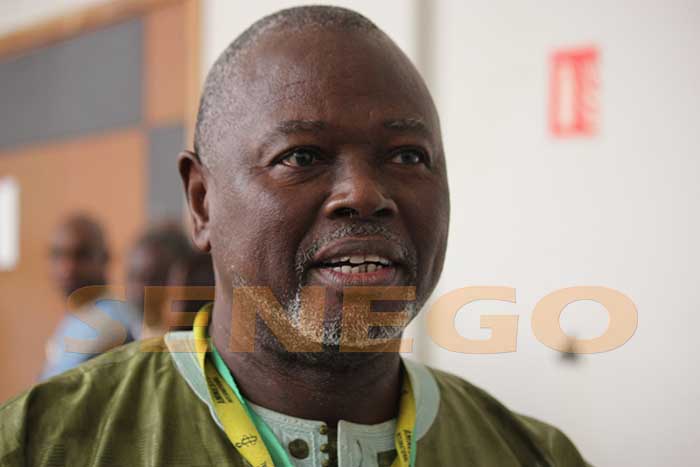 First, Senegal has changed its geopolitical, economic and social status with gas and oil, and attracts great interest and greed internationally. At national level, political and power problems have further deteriorated since 2011, and power / opposition relations are increasingly tense and increasingly conflicting.
This is strongly felt in a democracy that is less and less prevalent and consensual, first and foremost of Abdoulaye Wade's firm will to reject a third presidential election with a passage in the National Assembly. The extraordinary mobilization of Senegalese on June 23 in front of the National Assembly deterred him, and the same people sanctioned him in the way of the 2012 polls. This regulation required to occupy the street for months to pour the Senegalese blood.
This experience is the most eloquent case law in constitutional conditions like a lighthouse that should not cross now. In short, the real lock on both mandates that no constitutional and no president should ignore. This is where the election of President Macky Sall appeared as a sort of catharsis, liberation. We said we would be able to get rid of a political system built in the time of the party and allow a president to rule with unlimited power.
Finally, Rendezvous du Sénégal, with history and modernity, has finally emerged because for the first time ideal conditions for the reconstruction of democracy, the rule of law, administration, justice and electoral system. , etc. … the connection was finally driven between Citizen Revolution on June 23 and National Assizes. We know the rest: a failed rendezvous with history and modernity.
2012-2019, a septenate characterized by a lack of dialogue on national issues, the deep differences in the image of those found in all phases of the electoral process. Abdoulaye Bathily summarizes this situation by two terrible words "democratic drought".
SECOND APPOINTMENT WITH HISTORY AND MODERNITY
This time, the mistake is not allowed because Senegal has become more vulnerable: – of these mine clearance resources, introducing powerful multinational companies into the national game and of a sub-regional environment heavily influenced by asymmetric conflicts between societies interacting with organized and cross-border crimes. All these actors exploit the gaps and departments that weaken states and communities to act. Senegalese need more unity, cohesion and consensus on what binds them all to effectively address these challenges.
Today, Maky Sall faces the story and faces his fate and Senegal. It is in the sartrian's and existential meaning of the term. It appears that he is an acute conscience with his first announcement after the publication of the results of the constitutional council. He kept a reconciliation speech, he went out to the opposition and proclaimed his desire for dialogue.
But is it enough to be heard?
Certainly not! Because how to keep the dialogue with Khalifa Sall still in prison and Karim still in exile, do not opposition activists still count in the Liberals?
The dialogue is organized with clear references, an agenda and consensual moderators. It is also important to agree on the fate of the conclusions and recommendations, their mode of application and the chronography. On April 2 we will probably know more about his questions.
THE STATEMENT HAS ALSO RENDEZ VOUS WITH HISTORY
Because one has to dialogue, one must be two. And the alternatives to changing Senegal are not endless: we also regulate peacefully through dialogue and consensus, or through violence, disaster and chaos. Elections that accentuate uncertainty, entropy and the democratic perversion that threatens us. Idrissa Seck is ready, he does not want to run the blood from the Senegalese, Ousmane Sonko says nothing else.
If the conditions for genuine sincerity in the dialogue exist and an unwavering political will to apply the consensus conclusions and recommendations, everyone is invited to dialogue because, as Senghor said, "one of the special features of our culture is palae & # 39; & # 39 ;one.
It is up to President Macky Sall to reassure everyone in his position as president of all Senegalese in the context of the 3rd term discussion that began its five-year term.
Unfulfilled promises made to the public as a refusal gave rise to doubts, questions and skepticism within seven years. Personally, I think Macky Sall knows more than anyone else that for his interest, his image and his posterity he will respect his constitutional obligations on the two mandates.
At President Macky now to play free games. This historic turning point, which will be decisive for Senegal's future, must be negotiated with intelligence, eerie, tolerance and openness.
Share this article on social networks
Source link