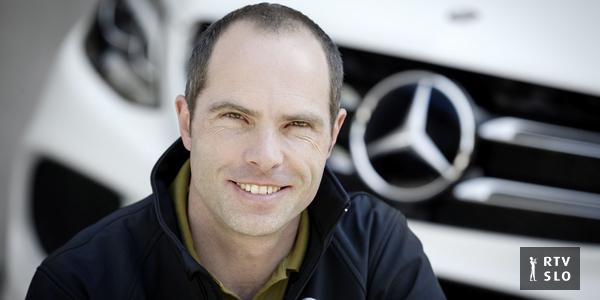 Robert Lešnik lead Center for the design of exterior passenger cars on Mercedes-Benz (Daimler AG), or to put it differently, he is the one who makes Mercedess such a look that we see on the road today. On the lecture cycle Transfer of skills in the organization Center for Creativitywho work within the framework MAO, presented his career in Fužine Castle in Ljubljana and revealed the secrets of part of the work lift in Mercedes-Benz.
"Someone told me that Mercedes in Slovenia was sometimes butcher cars, "he walked insultingly during the lecture and made the audience laugh in the last corner laughing"Of course, I haven't told them yet in Germany."His work is 14 hours a day, his work is strictly guarded. Literally has no access to places where only a few dozen Mercedes designers are driving cars for eight years in advance.
As a condition of car designers' work, Lešnik refers to creativity that is innate and, according to him,most do not have", and then hands-free drawing. When he was rejected three times at the Art Academy's Design in Ljubljana, he decided to study the design of the means of transport on Fachhochschule Pforzeimwhere she achieved all 120 students as the only student enrolled.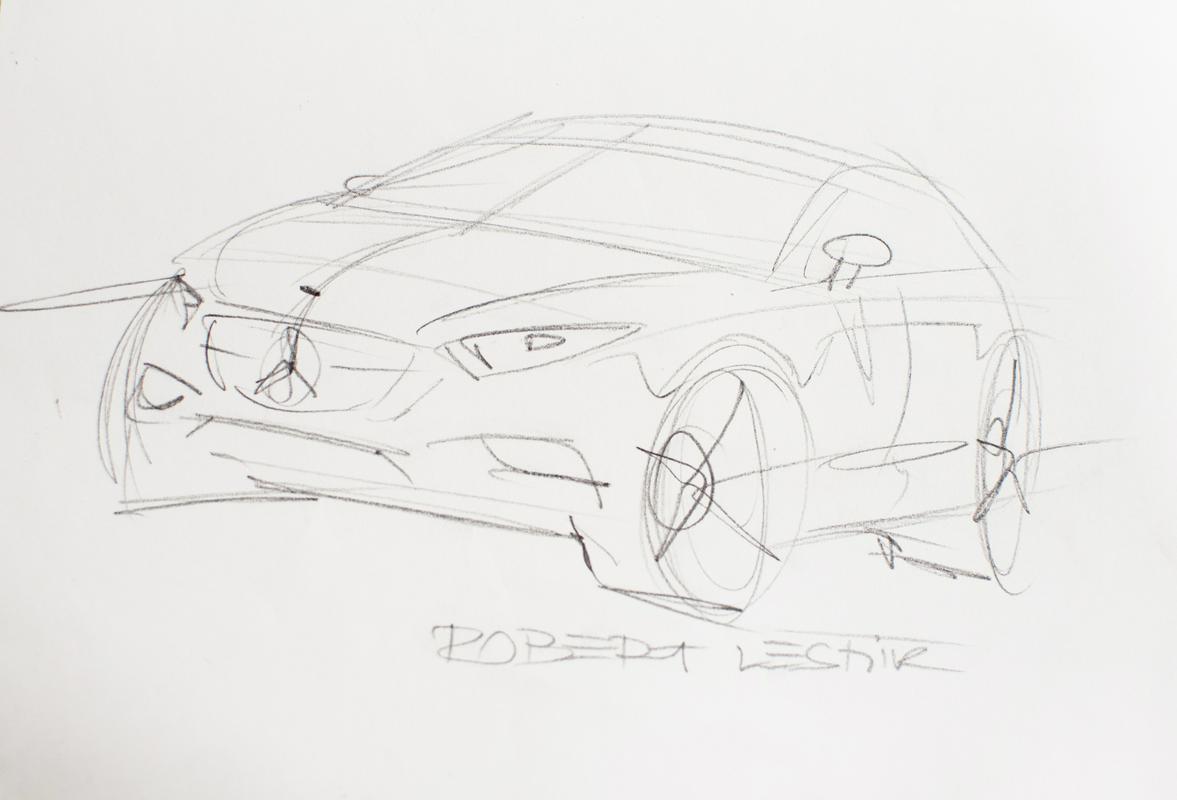 During his practice, he sent his sketches to all car companies he knew. "The first one replied to Volkswagen if anyone else wanted to go to them,"In Volkswagen, they quickly recognized the talent of the then Bruce from Slovenia, who did not speak well of German (even though he was from Maribor) and only made an exception for him as he could practice as a student in the first year of the summer. of his studies in 1998 he also got a job. Volkswagnov fit. EOS. Scirocco and concept C are just some of the models in which he left his design seal.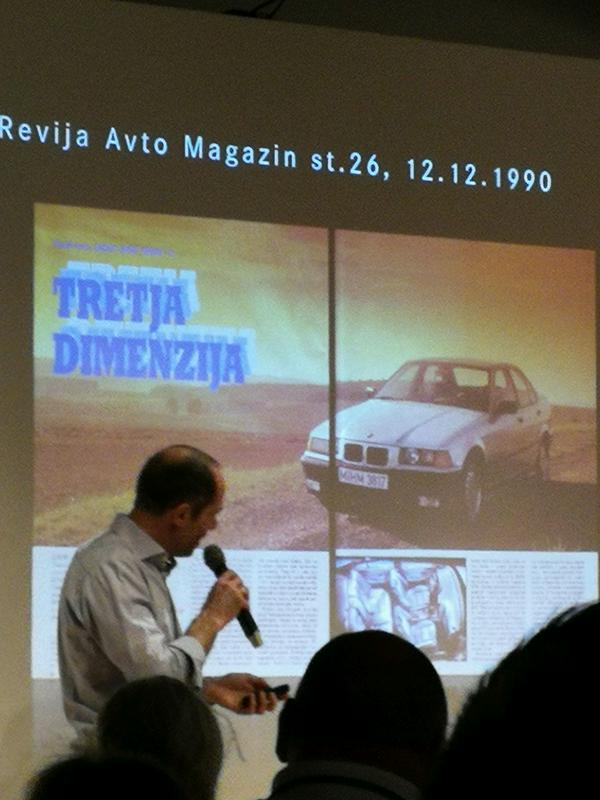 In 2007 he rescued h Kii, on the web of circumstances when "in."Everyone knows each other, which was emphasized by Lešnik several times and for two years continued his career in Mercedes-Benz, which he once again came to a crucial time. If most car designers do not even achieve their sketch in 3D model, Lešnik was offered the opportunity to contribute to the new philosophy of the Mercedes-Benz brand called Sensual Purity, "who plays on the feelings of the users ". Since 2014, the above-mentioned car exterior appearance center has been running.
Even today Mercedes has swept the competition in the category of prestigious cars. If they are resilient to the economic crisis, they are certainly not against the development of technology: In addition to hybrid and electric cars, there are autonomous runs and a new vehicle-sharing drive. The hazelnut has already designed an electric model for Mercedes-Benz EQCwhich we will see on the road in 2024.
---
---
On the career path you were always at the right time in the right place. Is there anything in your life that is not about you?
I don't know how to cook and the like, but I was lucky in car design. In the beginning, more work than average should be done, be more generous and harder, at first it is the most important. Later, it is important who sees you, who is behind you and helps you in the right moments.
Have you ever thought about having your own brand?
Yes.
Why not?
Because I could no longer focus on design. When you have your own brand, concentrate on the company's survival and work at all, so you are not focused on the design itself. And that doesn't mean I have such a talent myself (up P. to run a business), I probably don't.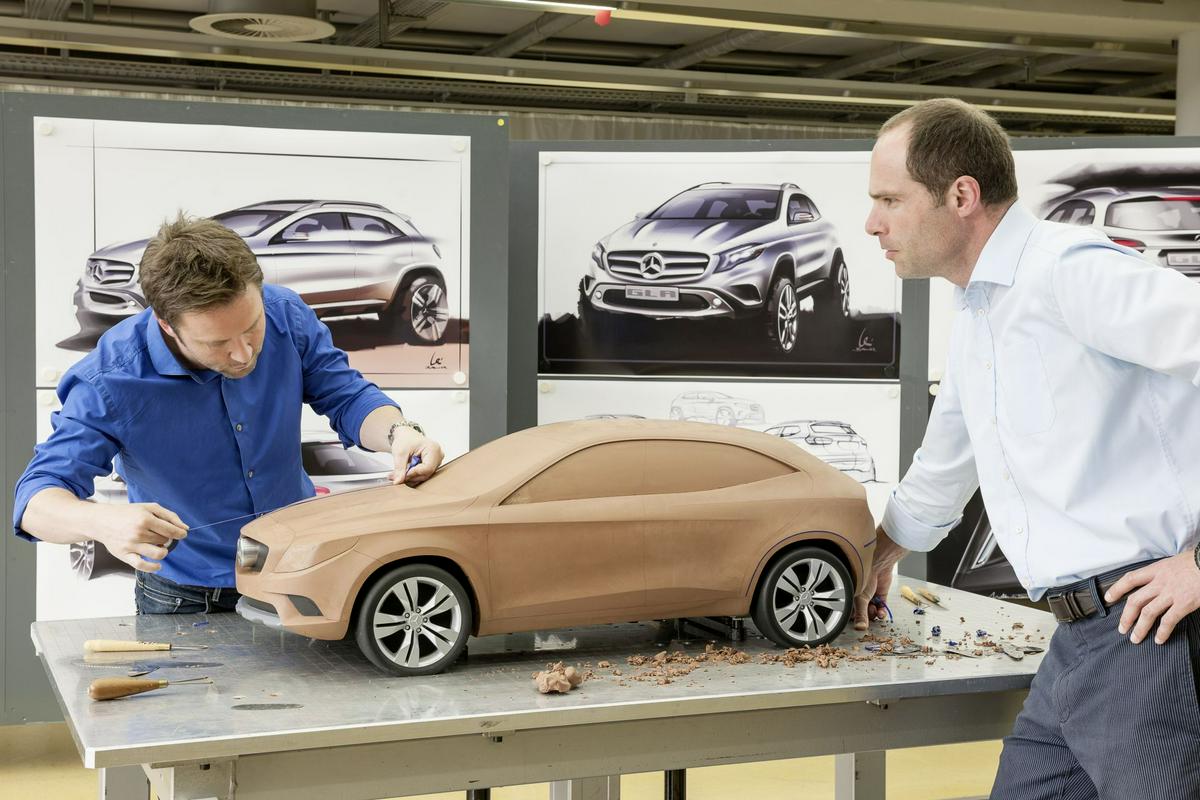 But anyway, what was or is your added value that you yourself were in this profession. You say as many as 90 percent of the designers in the automotive industry fail to get as far as making a 3D model of their car according to their sketches, but did you already have something from the beginning of their career?
Perhaps the fact that I was happy every day and no pressure on work. When you start confronting problems, it suffers from creativity, and after 20 years in this profession, it's still a pleasure for me. I am looking forward to every day, and all these "problems" in my eyes are no problems at all.
Um, I would say that you were primarily very inventive and persistent. But I challenge you again – how did you manage to keep it above the surface?
Now, in a situation where competition is different, there is virtually no, as it appears from the second level. The hardest part is to get to the second level. Maybe it was persistence, maybe I did a little more than others and in the right moment in the right place.
Have you been so moved because you were from Slovenia?
No, no one has ever asked me where I was from. Most of them replaced Slovenia with Slovakia, but eventually it considered the work I put on the wall. The signature doesn't count, let alone from where you are.
The audience today welcomes you as a star. How deep is the car designer?
He was always appreciated. Designers are best paid by us. Maybe because they are smaller because there is less need for designers. Most in our center do everything else except design. Since the car's design lasts a long time (4-5 years for development and for production from 6 to 7 years), you do not need 100 different designers working in a car, which can be done with some designers.
How much is a valued industry in the industrial design industry?
It is very incomparable with others, as it is a small closed world. We are part of the development of Mercedes and you must always pull the magnetic card to get into the halls we work in. No one has access to them. Other non-design engineers also do not have access to us. We work with products that only enter the market, which makes it very difficult to compare this work with other industries.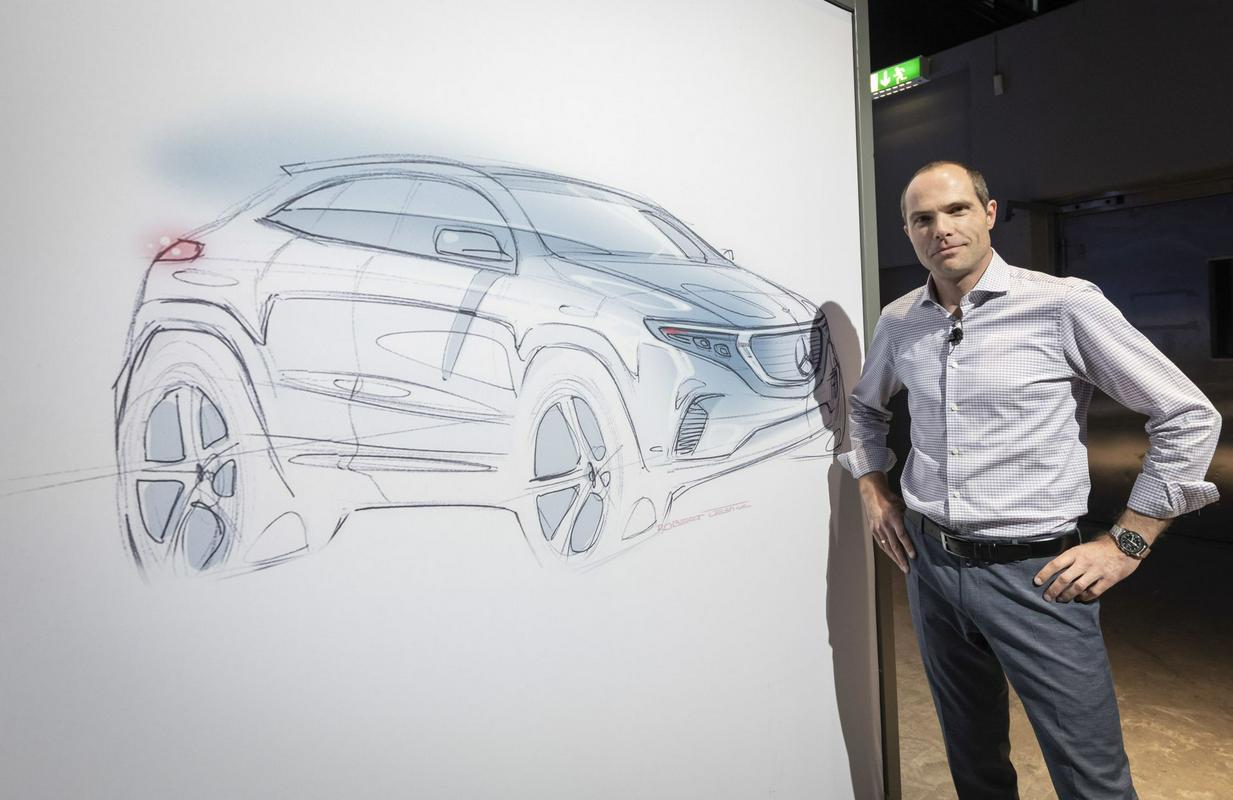 In Mercedes-Benz you came at the most crucial time in 2009 when a serious economic crisis arose and the brand re-branded the vision. What was Mercedes-Benz's fate at the time?
The sale was ok, it was always ok because Mercedes – Mercedes and design may not be so bad that Mercedes would sell poorly. The goal, however, was to create better sales with better design. And that was exactly what we did. Better worse is always a relative idea, but we put it on emotions and it has worked.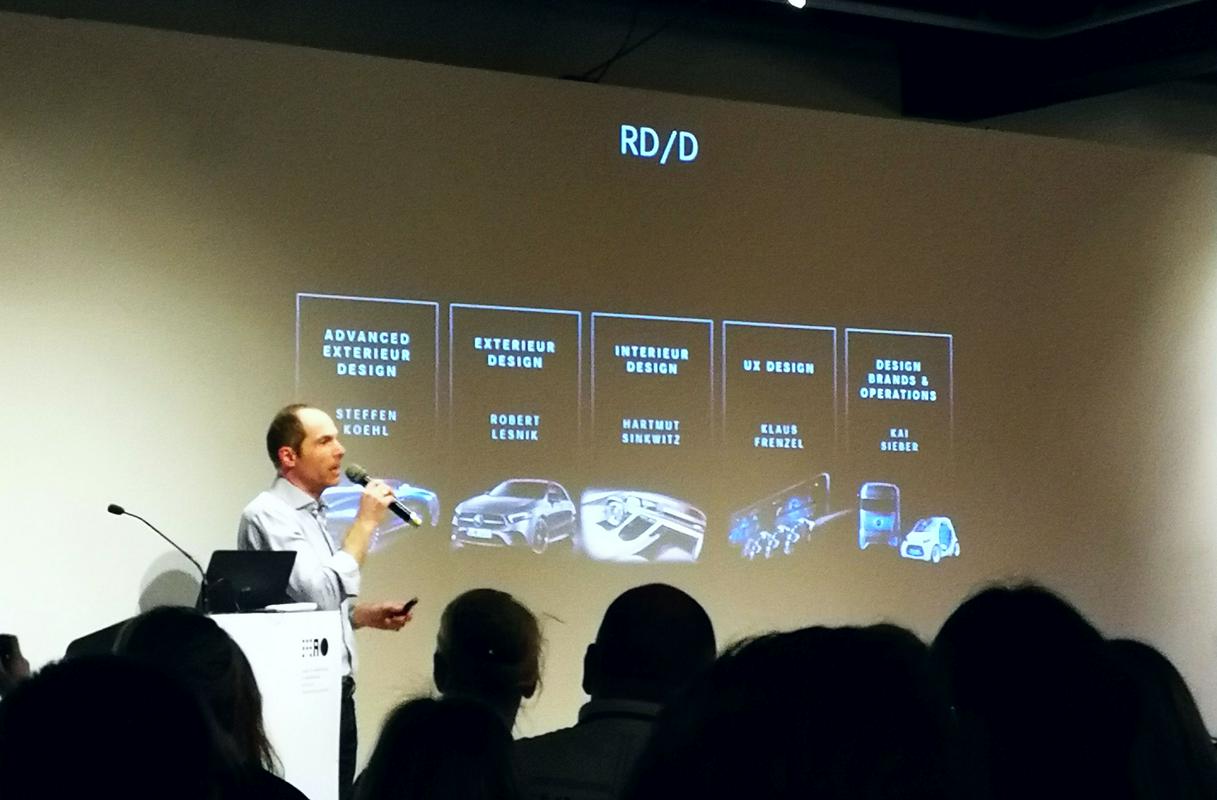 Good thing you mentioned emotions – what does it mean that the car is & # 39; sexy & # 39; to experience emotions? The car is very concrete and emotions are an abstract concept.
Nor should it be felt as sexy. It is important that a person who is not interested in cars can see this car. He doesn't need to know he was a Mercedes. He just has to turn around and say, "Ha, what was that?"And others answered him:"It was a Mercedes,"and the first answers"I do not think."It happened with most models in recent years because they were atypical for the brand. Many wondered that Mercedes did so sexy, sporty or sporty cars. That was the case with the Italians, and that is the element of the unexpected – never seen before (never before seen). Simply because we were not used to it, we changed our eye on the brand with the products.
Ford designer in Michigan Anthony Prozzi once said that "The designer's work is also that he is a psychologist, anthropologist and sociologist because he can only know what the customers want and give them a smile on their face"How do you start designing from a psychological or marketing point of view, do you create a car for more than four years in advance, or is it perhaps the mystery of the company?
Of course, it's a secret. But at some point it works in. Product clinics, a test clinic where cars are tested as well as other products, not just for cars when a particular product is shown to potential customers. They compare with the products on the market to get feedback on the function; You'd rather buy this than the one you like more, can you imagine buying it in a few years? Interestingly, in most cases, customers seem to know what they already know.
They don't want change, so?
Yes, most are not creative. Most people can choose between the specific products they like best. They do not know how to shape it, especially for the future. Someone would say he likes the last part of this car, the front of it and the side of it. But if we introduce something new, it will always polarize, because it is a product that enters the market in a few years, but it should not be commonplace.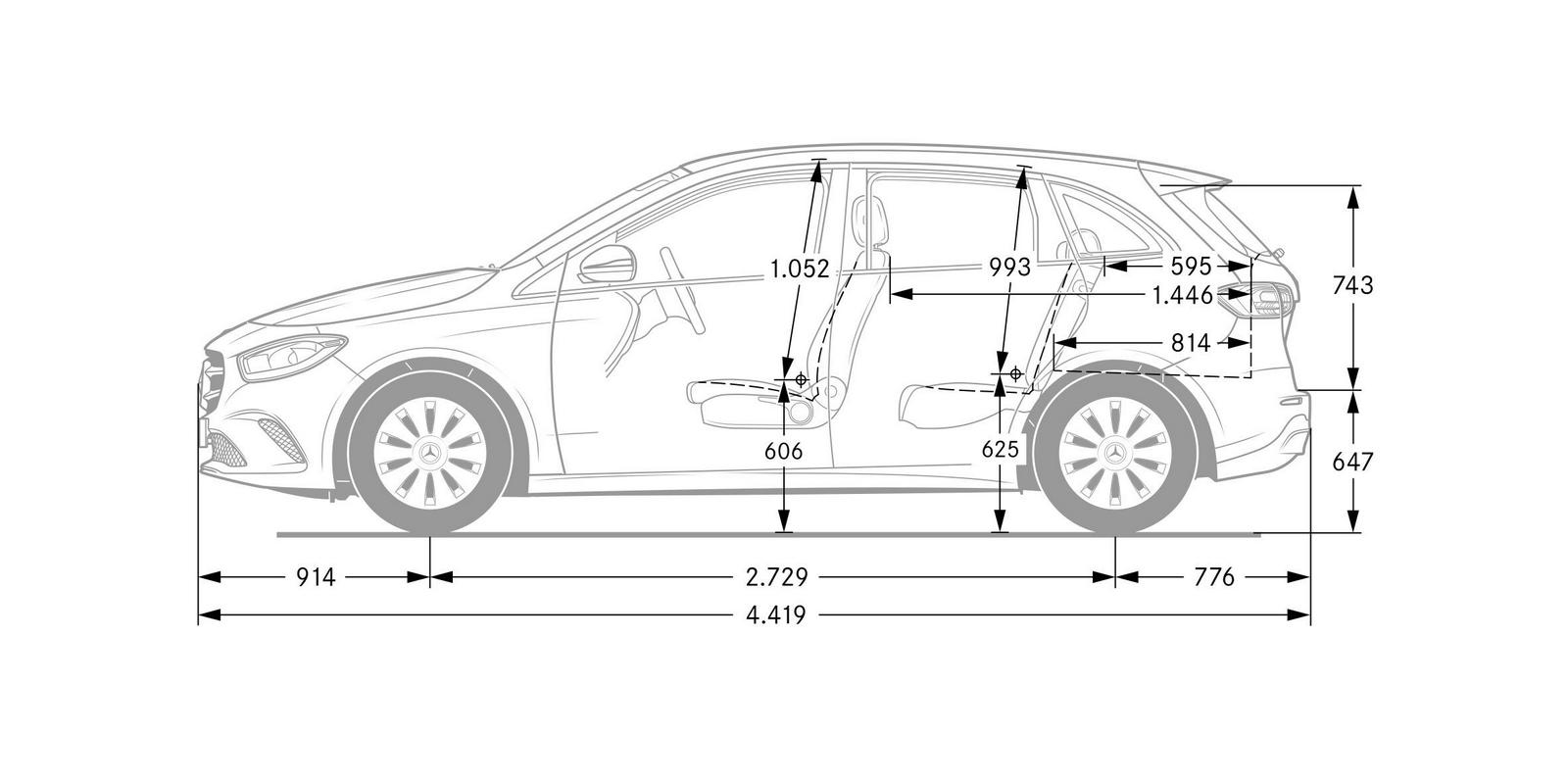 For the Mercedes B class, you said that such a car is difficult to breathe in. Why?
Due to proportions, proportions. If the car is high, it is unsportsmanlike, it is lower, it is more sporty, it is wider, it is more sporty. It is established internationally, everyone looks at these things. By definition, a mini-car or a higher car is less sporty. Nevertheless, I think that with the new B-class we managed to get totally unexpected feelings into the car.
Mercedes is a luxury car. How do you design a prestige in the design language?
In the end, it is not just designing: I see the outside, but I have nothing from what the luggage compartment opens remotely, the front door does not open anymore and the door opens externally. All I really need is the interior. The outside is love at first sight and the interior is a marriage that lasts for years. And it is this package, not just how it looks, but how it works. If everything works, if it does not ruin if the service is good, it is small pieces of mosaic.
Let's make a concrete one – in the S-series you have made a filigree detail on the taillights, where it is in. Star dust, sparkling glass that breaks light. Where do you get this idea at all?
Ten years ago, this Star Dust was not produced at all hardware. Only computer programs such as Grasshopper have allowed us in recent years that any random prism or at least be seen in such a way that it is possible to create and even create a tool for manufacturing. Ten years ago it wasn't even possible, but now we have the technology that allows us to do this.
Good, but how do you get such an interesting idea that the car in the backlight is so detailed?
When you ski somewhere in the Alps and sit with your friends by the fire and all or scrape when you look at the flames, you get an idea for something like that. You get the idea almost everywhere, every day.
The Mercedes saloon has also been formatted for the number of LED headlights in the headlights: S has three, E two and one C. Are these details telling you that the car is prestigious?
Yes, but more importantly, the relationship is whether I like something or not. As with the human body, if the head is too big, I probably won't like it, if your legs are a little longer, then it's probably a little better. Similarly, in cars, if the wheels are bigger, it is better. These are the normal conditions that we have always had in our minds. The other is in the second read, as I notice later. When I have a car for a month or two, and then I notice that I have in the last light of Star Dust. The buyer of Mercedes will certainly not see the whole car on the first day. This is also one of the design tricks, Keep it healthy (kept fresh). When you look at the luminous eyebrows that glow from afar, they will look quite different than when you see them close. These are things that the seller does not explain to the customer on the first day of the store, as there would be too much information. But these things make Mercedes interesting.
One of these things is also a "cap rear", a rear-mounted cab that has a long distance from the front wheels. It seems to me that your work is much like architects who can roll something, so the statues try to keep the house standing. You can also love something, but engineers must do this. Why is this detail so important?
In external design, these are the most important things. It is these conditions that the human body, if everything is in the right place, even if you do not know cars, you will like it, but you do not know why. Our job is to put everything in the right place so the majority will like it. There are also & # 39;cap forward design& # 39; depending on the drive where the engine is, whether it is combustion, or it is gone, or the batteries are at the bottom. This arrangement of technical elements in the car gives us a completely different nature of the car.
What is Mercedes' new philosophy that you can easily afford to create cars without lines?
If the car does not have lines, it means it must have super proportions. If there are conditions around. k., it is 70% of the work of external designers and so on and you cannot spoil the details of the car's exterior appearance but only upgrade it. If there is no good relationship, you work with other elements, such as decorations that hide a bad relationship – but we don't need it because we have good relationships (laughter).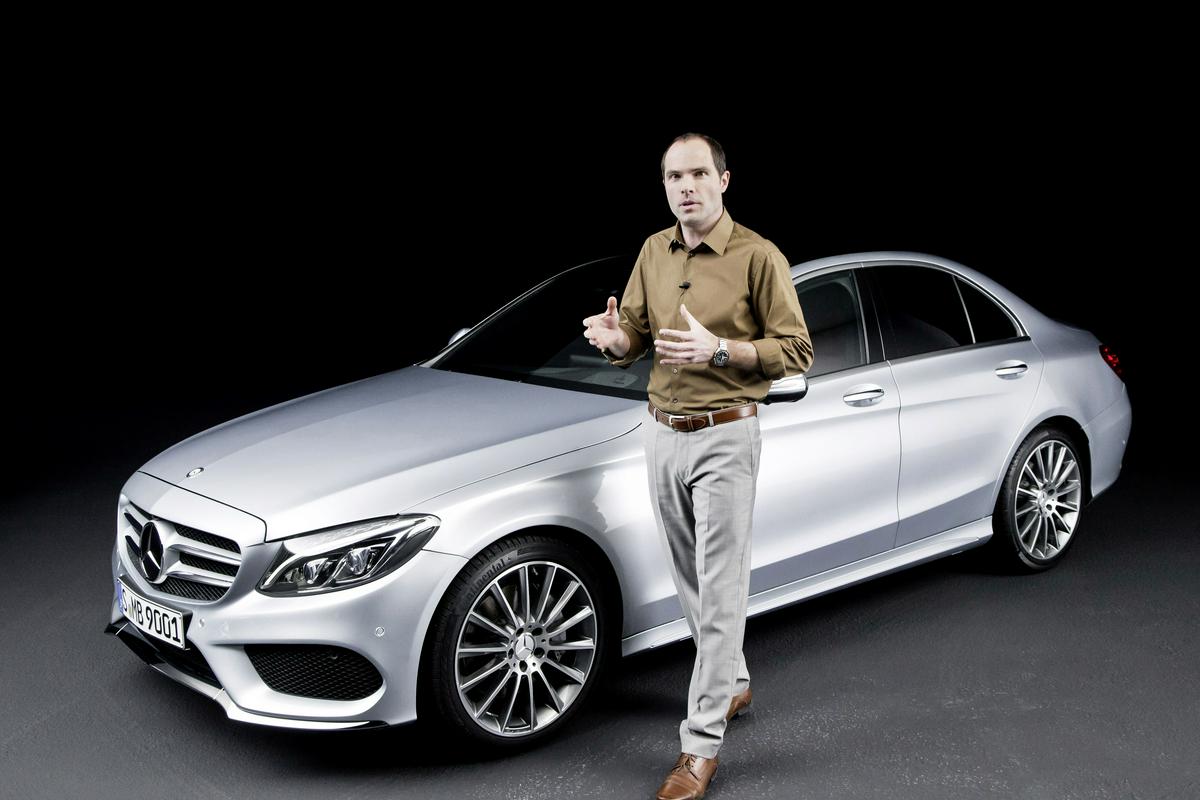 A few days ago, a report was published on last year's decline in car sales and losses …
… in Mercedes not.
Well, that's exactly what I wanted to ask you about. Mercedes ended the year by 15 billion. Profit, but in 2016, it reached the target it set for 2020, and is thus primarily in its competition. How do you explain that luxury sells so well?
Luxury will always be sold, even in the biggest crises, as these are not mass market products. We are, although we sell more than two million cars, the most expensive in the segment, certainly because we offer the most.
Have you ever designed a special car for a politician or a sheikh?
Yes of course. In the program, we have the Mercedes S-Class Pullman, the longest S-Class, 6.5 meters long, covered (protected), costs about one million euros and is exactly for such customers so they work on orders.
Which car was the most crazy & # 39; you ever created?
Pullman was not the most insane because it was very decent, the most insane was certainly the Mercedes-AMG Project ONE with the engine of Formula 1. This was certainly the craziest because we were forced to work with another approach in every detail and part of the car. It is a super sports car for two people.
But in the new S-series you also included a hot stone massage. What about this infamous right rear seat?
It is important for the limousines used by the owners sitting behind and having a driver. In Russia, the Far East, China etc. The one who fits such a car does not drive alone. It is a sign of prestige that you have a driver.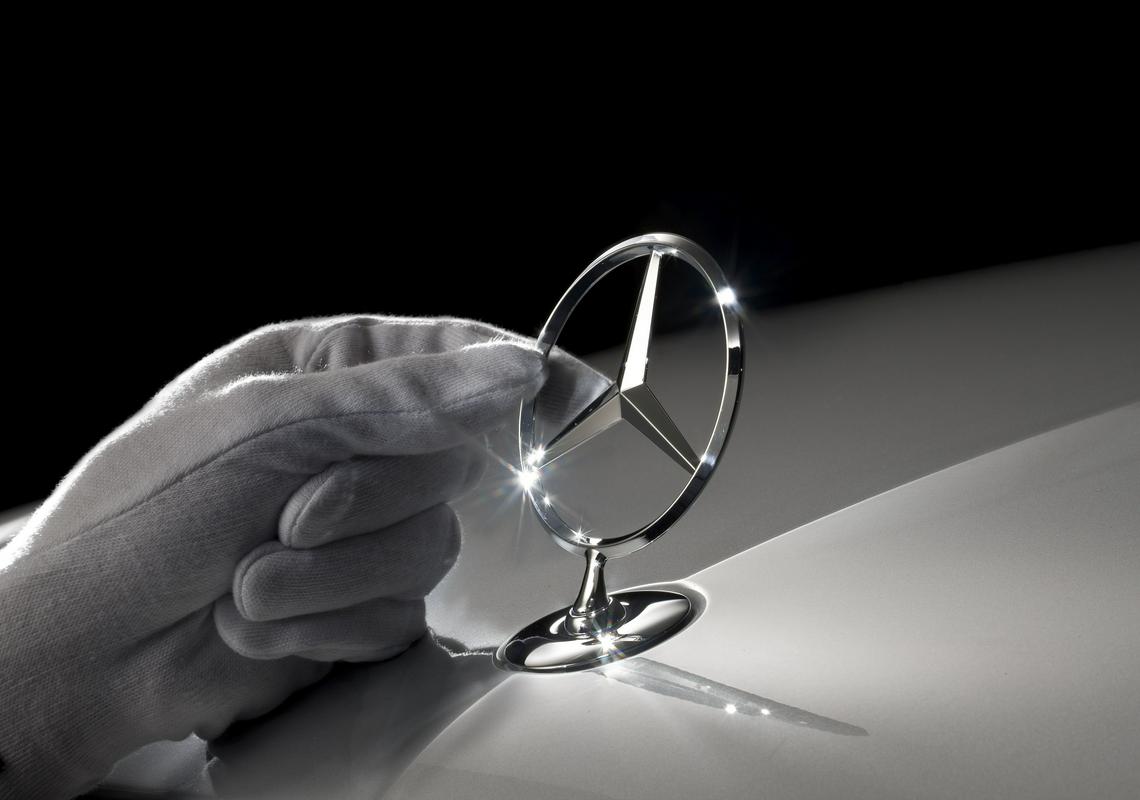 When designing a car for 200,000 euros or a million euros, what is expected of the designer, are you under greater pressure then?
Perhaps we have greater freedom in these cases. For the designer, these are the best projects. The lower the price of a vehicle, the more the limit is, the higher the price is the sky limit. In the end, everything must be profitable, but you have greater freedom at a higher price.
Many do not know that when designing cars, you are also limited by legislation such as pedestrian safety in road transport, which is different in different markets. How does this affect your design?
This is one of the biggest design problems to make a product that must comply with all different laws. No matter how to make a specific car for specific markets, it would not be profitable. Cars must work for every taste and different laws. This is the challenge of how to make an attractive car, despite the three limitations.
What is the maximum limit?
Front part, i. pedestrian protection (pedestrian safety), for example in the United States. What we do in Europe would be can see in the United States differently.
How do you monitor the company in the company by manipulating the data to measure the emissions, now audi will also be seen in the affair? Does this affect your work?
No, because car manufacturers are virtually the first in the whole process, others are responsible for the emissions, so we have nothing to do with it.
You said you have a predetermined day for a year when the project ends. How strict are the rules within a company, for example, if you do not get a deadline? Can they be punished?
Yes – you lose your job. Three, four times, five times would not hold on to his name, and it would be said that this man is not able to do this work in this place, and it must be done by another.
Have you ever been under pressure for that?
(Longer reflection) Yes, if he could not comply, it would be a pressure, but for now I am still able to do it.