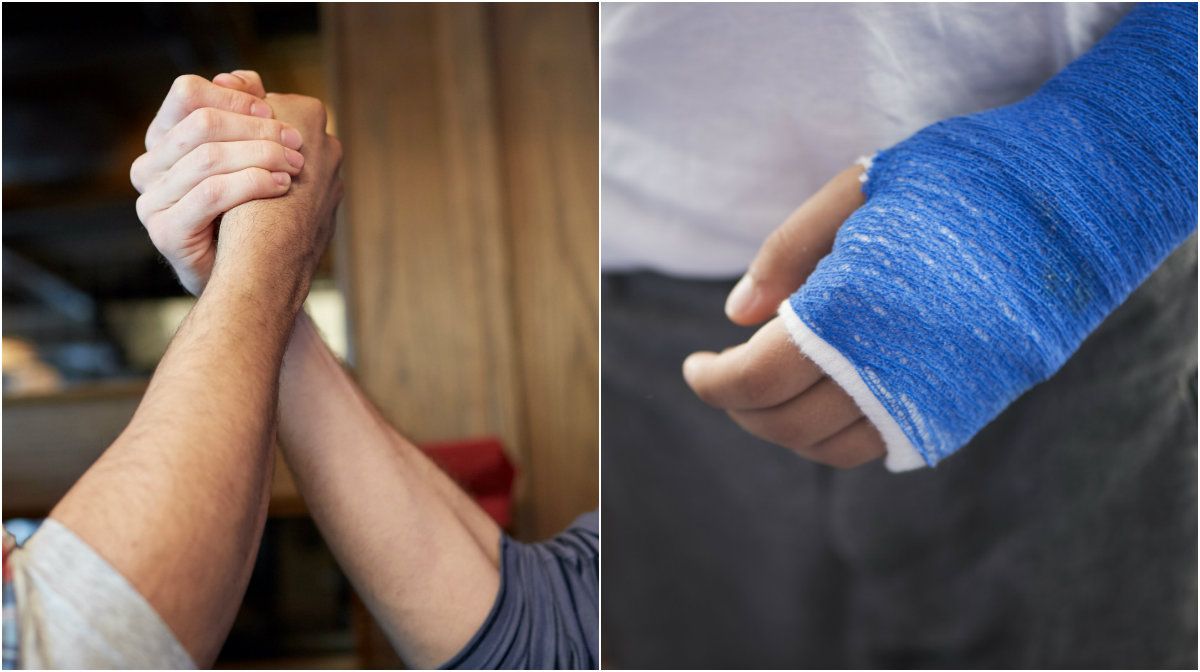 After several months of hesitation, the principal eventually went to break the arm with the student. But it did not end properly as the student thought.
The event, which has been reported to the Work Environment Authority, took place at a secondary school in Linköping.
A student at the school should have challenged the school principal for armbreaking for about 10-12 months – as a fun thing. The governor should have said no every time but last week, when he again got the question, the answer was yes when he saw it as a fun activity and as a way of integrating with the students and creating fellowship and joy.
At the student's request, the armbreaking would happen with the left arm as this is left-handed, as stated in the notification.
Photo: Colorbox / TT
Mounting.
Heard a "pop"
Once they started, the student took the lead and the head was held without any effort. But then it took a fun end. When the student came in, a "pop" sound of the student's arm was broken. The fracture occurred on the upper arm, between the elbow and the shoulder, as reported.
The rector followed the eleven to the emergency room and stayed there all night, helping the student to recover pain medication. Fortunately, the student will not be required to operate if the healing process goes as it should.
The custodians picked up the student and they should have been calm and grateful for the governor's response and action in connection with the accident.
Source link